I typically like to use this column to focus on Portland hip-hop, but I have to break my own rule when an artist as dope as Lizzo comes to town. The positive feelings her music gives me are so rare and pure that I just can't get enough of her magic—she's like the real-life Rose Quartz of Steven Universe's Crystal Gems.
Sponsored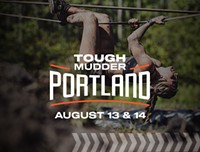 Lock in your summer adventure, Portland. Join us for world famous obstacles over a 5K or 10K distance.
There's so much to love about the Minneapolis-based rapper/singer, and it seems like she loves Portland right back—after her two-night stint at the Wonder this week, she'll have visited three times in the past year. Lizzo's a BBW singer who loves her plus-size figure enough to perform demanding choreography in a leotard just like Beyoncé, and that's often seen as radical or a political statement. But she's just being unapologetically herself: talented, big, beautiful, and loving it.
More than anything else, Lizzo's artistry is fun—her sound is animated and celebratory, which is probably why her songs often land on soundtracks for TV shows and movies like Broad City, Girls, and Barbershop: The Next Cut. Though Lizzo's unafraid to sing about her personal journey with self acceptance ("My Skin") and relationship issues ("Humanize"), some tracks are simply about "Batches & Cookies" or losing your phone at the club ("Phone").
On more rap-focused projects like 2013's Lizzobangers and 2015's Big Grrrl Small World, Lizzo proves she's got major chops as a lyricist, and on last year's Coconut Oil EP, she sets a beautiful example for fans with six R&B tracks about self love, self care, and self empowerment. Now she's back with two new singles, and it doesn't seem like she has any interest in switching up her message.
It's hard to pick a favorite: "Water Me" is an upbeat pop song (and perfect workout jam) in which Lizzo demands to be "watered" in a relationship: "I don't get dehydrated/I moisturize it daily/I am my inspiration," she sings before the party-vibed chorus, "I am free, yeah yeah/Come water me, oh oh/Love you so, but if you don't/I have to leave, oh no."
"Truth Hurts" expresses a similar sentiment. It's backed by an exaggerated piano-and-strings melody, and sees Lizzo rising above a relationship with a fuckboy, asserting her worth, and moving on to the next thing. In a mocking whine, Lizzo rap-sings, "You coulda had a bad bitch, noncommittal/Help you with your career just a little/You're 'posed to hold me down, but you're holding me back/And that's the sound of me not calling you back."
Singing and dancing along to Lizzo's live show feels like therapy. And the entertainment value is HIGH—she performs with two curvy backup dancers, her excellent DJ/MC Sophia Eris, and an impressive female opening act (this tour she's bringing Doja Cat). If you haven't seen her yet, attending one of Lizzo's Portland shows will turn you into an avid stan.