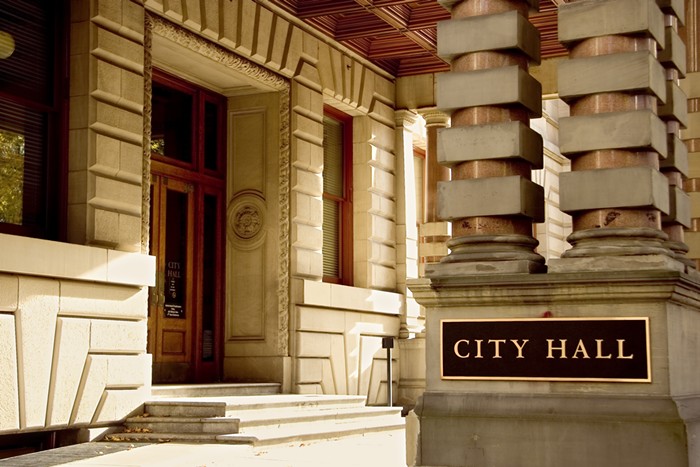 At a time of record revenues, the city's financial outlook is dimming a bit.
The City Budget Office now believes Portland might see between $9 million and $30 million in increased costs for providing the same services next year, Budget Director Andrew Scott said Wednesday. That's up from a potential $5 million to $25 million increase budget officials had been predicted.
Should the increased costs come to pass, they could make for a difficult budget season. Mayor Ted Wheeler had already directed the city's general fund bureaus to offer of 5 percent cuts in their next budget requests, based on the possibility of a $5 million to $25 million deficit. It's unclear if Wheeler will modify that requirement.
Scott revealed the updated budget figures in a meeting of A Home For Everyone, a task force of officials throughout the Portland area trying to address the growing homelessness crisis. While Scott noted better-than-expected property tax revenue, rising business taxes, and solid lodging tax revenue, he said new labor agreements (including a newly reached deal with the District Council of Trade Unions, the city's largest union group), rising pension costs, and higher costs associated with inflation could outweigh that progress.
Or maybe it won't. The city also could see a sizable surplus once again next year. A better idea of where the city stands will be available when the budget office releases a formal budget forecast in two weeks.