For many Portland bike lovers, the year is split into two parts: Pedalpalooza, and time spent waiting for Pedalpalooza. This week, the three treasured months of Pedalpalooza—also known as Bike Summer—will begin in earnest, and you can feel the anticipation bubbling up all over Portland's bike lanes.  
How does one describe Pedalpalooza? Well, according to long-time organizer Meghan Sinnott, it's a festival that "has become synonymous with summer in Portland."
"It's what makes Portland the city we want it to be. Playful, active, kind, creative, welcoming, and thriving on two wheels," Sinnott told the Mercury. "Bicycling doesn't have to be serious and scary. It can be joyous and a way to better connect with our city and the people in it." 
Portland's summer bike festival began in 2002 as two and a half weeks of group bike rides and activities. From there, it's only grown—and in 2021, organizers decided the event should run all summer, transforming Portland's streets from June to August into playgrounds for people on two wheels. 
Throughout June, July, and August this year, there will be hundreds of group bike rides across the city, many of which are open to people of all ages and abilities. On any given day, a person can look at the Pedalpalooza calendar and see what piques their interest. Events range from The Simpsons Bike Ride (Sunday, June 4) to a nature-themed ride hosted by the Portland Bureau of Environmental Services (Saturday, June 10) to the New to Portland ride, which is designed to seamlessly welcome newbies into the city's bike scene (Tuesday, June 20).
There's also the annual Bike Prom and its lube wrestling contest afterparty (Friday, June 30), a ride celebrating Jennifer Coolidge (Friday, July 21), and, of course, the annual World Naked Bike Ride (Saturday, August 12). And this is just a small taste of what Bike Summer will look like this year—more rides are cropping up on the calendar every day.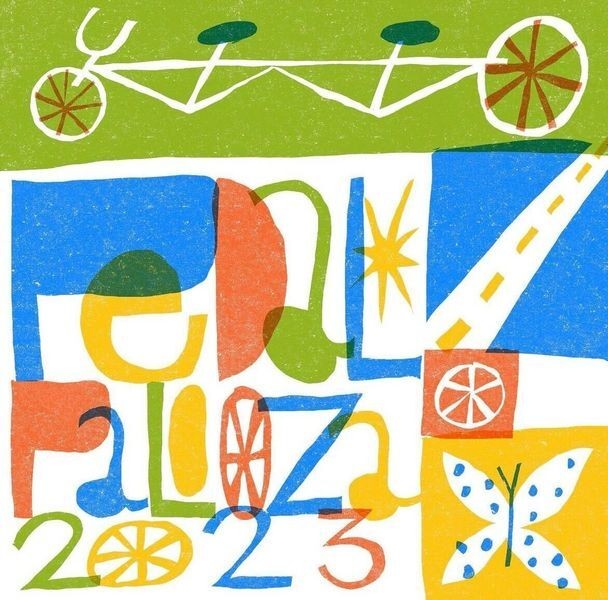 While Portland is still one of the most bike-friendly cities in the United States, recent data has shown that fewer people are riding bikes in the city now than in peak cycling years. This is something that advocates want to turn around, and Sinnott said she thinks Bike Summer is a way to encourage new people to get on the saddle (or dust off their helmets and return to biking). 
"A lot of people moved to Portland after 'Portlandia' and during the pandemic, hoping to find the city of their dreams. For many of those people, the dream was to ditch their cars, get on their bike, and live in a cycling city. At first, they were disillusioned because the streets were empty and the city wasn't as easy to bike around as they were led to believe," Sinnott said to the Mercury. "They are now discovering social rides which help connect them to like-minded people and introduce them to the most bike-friendly routes through town." 
Eva Frazier, who co-owns Portland bike shop Clever Cycles and is on the board of bike advocacy group BikeLoud PDX, told the Mercury she's "basically an evangelist" for Pedalpalooza. 
"I used to think it was just for weirdos who wanted to get naked and ride bikes," Frazier said. But she quickly learned how much range the festival has. 
"There are so many interesting niche rides that take you to corners [of Portland] you've never seen. And then there's the joy of riding in a huge group of people with no worries about cars or navigating," Frazier said. 
Sinnott has a few tips for people new to Pedalpalooza: bring lights and a lock, embrace the theme, and check out Biketown and Adaptive Biketown for rentals if you don't have a bike. But most of all, she encourages people to just try it out. 
"You can always show up and leave the start location if it's not your vibe, but hear me out: riding with a group through the streets of Portland is an experience unlike any other," Sinnott said. "Give it a try."
At 5:30 pm on Thursday, June 1, Pedalpalooza will kick off at Alberta Park in Northeast Portland. You can find more event details here. Happy Bike Summer!