Portland Handbook 2019
Magic stuff has become overwhelmingly trendy in the last few years. Many of us millennials have gotten into burning bundled sage, cedar, or sticks of palo santo—because it just makes the room smell and feel better. Handling select crystals and arranging them in your space might help you keep yourself "centered" in ways you can't really explain. Or maybe you just think it's cute and fun to light shit on fire (no comment). Regardless, it must be said that these spiritual practices—healing through plants, natural medicine, smudging ceremonies, etc.—originated with Indigenous Peoples, and have real power if you know what you're doing. Here are five great shops to stock up on magic supplies.
Clary Sage Herbarium (2901 NE Alberta)
Clary Sage Herbarium on Alberta is an Indigenous-, Two-Spirit-, woman-owned store with a mission to "promote local awareness and offer a sacred place of physical and emotional healing." Clary Sage Herbarium owner Laurie Lava-Books also owns Two Spirit Medicinals, a line of formulas made from organic, ethically wild-crafted herbs, flower, and gem essences.
In addition to a huge selection of dried herbs and an array of tinctures, Lava-Books' offerings include spiritual teas and ceremonial allies like smudge bundles, incense, feather essences, and moon spray. The Herbarium is a great place to start if you're looking to make your own potions and butters at home. Also, I once bought a tiny, cast iron mortar and pestle in the shape of a cauldron here and it's some of the best $20 I've ever spent. (Mon-Sun 10 am-6 pm)
New Renaissance Bookshop (1338 NW 23rd)
For all things metaphysical, spiritual, and witchy, the New Renaissance Bookshop is the fucking motherlode. The Northwest 23rd boutique is the place for tarot decks, a vast array of books, intention candles, salt lamps, jewelry, crystals, oils, incense, Egyptian cat statues, Buddha heads, and more. If you know someone (or multiple people) into this shit, this place is your go-to for buying gifts. New Renaissance is also unique for being one of the only magic stores that's open until 9 pm, so no rush. (Mon-Thurs & Sat 10 am-9 pm, Fri 10 am-9:30 pm, Sun 10 am-8 pm)
Ed's House of Gems (7712 NE Sandy)
I visited Ed's House of Gems for the first time last year, when I was Ruby from Steven Universe for Halloween, and needed a small, flat ruby to complete my costume. At Ed's, I was mystified by the shop's vast selection and variety of cut and uncut gemstones. The shop has been known to slice off a piece of rock for you and weigh it out, in case you're not ready to commit to buying a larger piece. And if you're looking for something specific or rare, just ask the staff; they might have something wicked to show you from behind the counter. (Mon-Fri 9 am-5:30 pm, Sat 9 am-5 pm)
Celestial Awakenings (7831 SE Stark)
If you're obsessed with crystals, shopping at this Montavilla boutique is a magical experiences. I was taken by the very organized arrangements of beautiful, mostly cut gemstones in glass bowls, with little white pieces of paper indicating what each is best used for. The knowledgeable staff are never afraid to get exceedingly woo-woo with you, which made it super easy to invest in my first substantial hunk of amethyst. I was also pleased to find the store has a decent selection of fairly priced sage and incense. (Mon-Sat 11 am-6 pm, Sun 11 am-5 pm)
Sea Grape Bath & Body (319 NE Wygant)
Holy god, it smells amazing in here. Queer-owned store/natural brand Sea Grape is a great place to get all kinds of stuff for the body, like bath soaks, body oil, soaps, and scrubs. But the shop also sells jewelry, mugs with boobs on them, moon-chart wall art, and magical resources. Plus, there's some Baby Balm (a "herb-infused tush balm" for babies), and an assortment of solutions for pregnancy symptoms. Sea Grape also offers a build-your-own-perfume class, astrological chart readings, tarot readings, and more. (Wed-Sat 11 am-5 pm)
Sponsored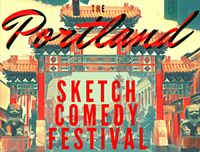 Sketch comedy troupes from all over N. America descend on The Siren Theater for 3 glorious nights.