Christmas comes ever closer, and the early presents on the calendar just keep getting bigger and bigger: Hillary Clinton talks about What Happened; Jay-Z holds it down at the Moda Center while Lil Jon crunks up the holiday at the Trio Club; A trio of some of stand-up comedy's very, very best are all prowling the city's stages; and oh yeah, that's right—there's a new Star Wars movie waiting to knock your heart around a little as you say hello to Rian Johnson and goodbye to Carrie Fisher. Fulfill your destiny: Hit the links below and load your plate accordingly.
---
Jump to:
Monday
|
Tuesday
|
Wednesday
|
Thursday
---
Monday, Dec 11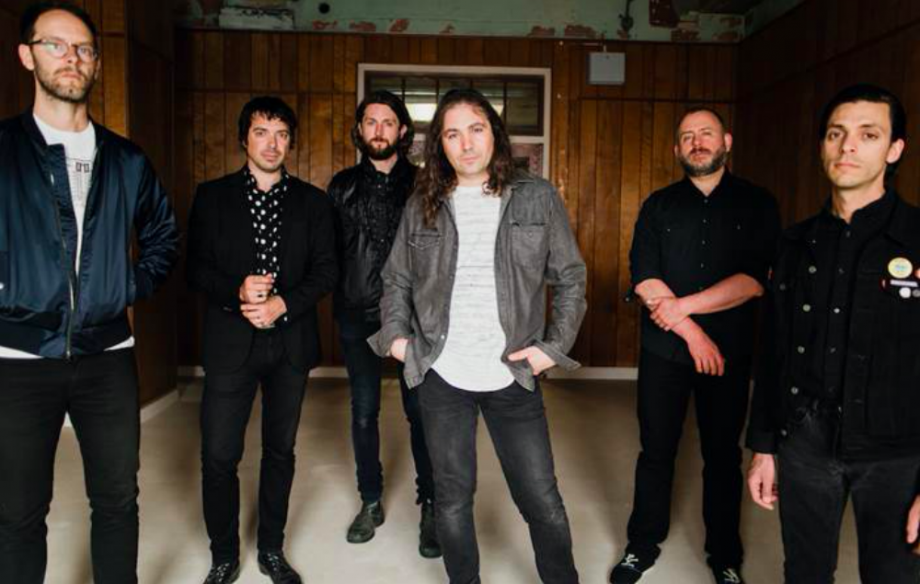 The War on Drugs
By marrying Dylan-style song craft to studio-rat sonic exploration, Philly's the War on Drugs have somehow become poster children for what remains of guitar-driven rock 'n' roll. But their immersive albums—from 2008's superb debut Wagonwheel Blues to this year's Grammy-nominated A Deeper Understanding—are much more about layered ambient textures than chunky riffs. NED LANNAMANN
8 pm, Crystal Ballroom, $44.50, all ages
Benoit Pioulard, Felisha Ledesma, Amulets
This former Portlander returns home for an intimate, thoughtful evening of experimental folk music, with support from Women's Beat League co-founder Felisha Ledesma, and Randall Taylor's cassette-powered, loop-based project Amulets.
8 pm, Turn! Turn! Turn!
Fake Radio Presents: It's A Wonderful Life
Legendary Canadian actor and comedian Kevin McDonald (Kids in the Hall) and the Los Angeles-based Fake Radio troupe stage a live-radio-show style production of the beloved holiday classic. Portland's own The Libertine Belles provide some musical accompaniment.
7:30 pm, Alberta Rose Theatre, $15-25
Alex Lahey, Dude York
Australian imports have been more common over the past few years, with musicians like Courtney Barnett, Alex Cameron, and Hockey Dad repping the Down Under vibe throughout the rest of the world. Though the nature of that vibe is up for debate, if Alex Lahey's 2017 debut, I Love You Like a Brother, is any indication, there's clearly a happy, fun-time bonanza brewing. Lahey's effortless skuzz-pop gems sizzle with hummable melodies and rapid-fire rock that sounds inspired by Joan Jett and Juliana Hatfield. Her singles radiate heat like the sunny beaches of Melbourne, as heard on bubblegum scorchers like "Every Day's the Weekend" and "I Haven't Been Taking Care of Myself," but open up new, more intriguing songwriting layers on moodier tunes like "Perth Traumatic Stress Disorder." It's catchy, high-energy stuff, and probably the perfect antidote for a case of the Mondays. RYAN J. PRADO
9 pm, Mississippi Studios, $12-14
The Moth Mainstage
The Moth brings some of the country's most exciting storytellers to Portland for a special mainstage installment of the popular series.
7:30 pm, Arlene Schnitzer Concert Hall, $15-80
---
Tuesday, Dec 12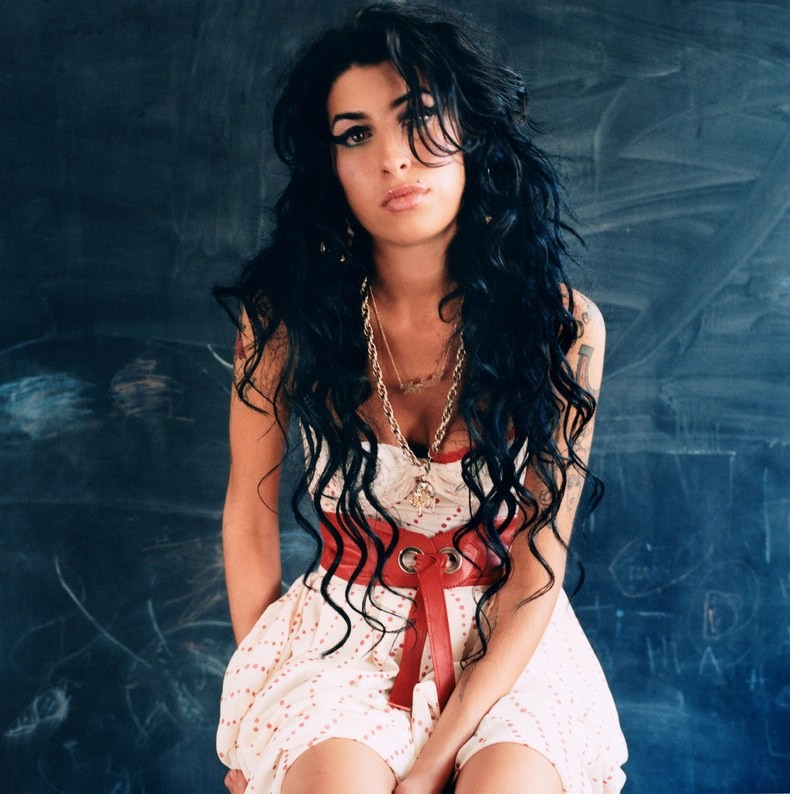 A Tribute to Amy Winehouse
Before her untimely death in 2011, English singer/songwriter and five-time Grammy winner Amy Winehouse had one of the most interesting voices in the world—it was booming, gravelly, and weird, but totally hypnotic. Inspired by 1960s groups like the Ronettes (right down to her winged eyeliner and towering beehive hairdo), her music lives on in a shimmering blend of R&B, jazz, and soul. Portland's own 10-piece band Finehouse will pay tribute to the late Winehouse by playing her last record, 2006's Back to Black, all the way through with a full horn section and backup singers. They'll be joined by Seattle's Prom Queen (one of my favorite acts in the Pacific Northwest), whose new album, Doom-Wop, draws from the same toxic bubblegum reference points as Winehouse's work. CIARA DOLAN
8 pm, Star Theater, $10
Hillary Clinton
Beloved former Secretary of State/current advocate for sanity and democracy Hillary Rodham Clinton is like the final girl of American politics. No matter what sexist garbage gets thrown at her, she comes out stronger, with her ambition and belief in the promise of America unscathed, and she's having a gracious, fierce second act as the author of What Happened, a supporter of emerging activists, and a Teen Vogue (!) guest editor. Bear witness. MEGAN BURBANK
7:30 pm, Arlene Schnitzer Concert Hall
Priced Out
Cornelius Swart's Priced Out assembles a wealth of information about the history of gentrification in the Black neighborhoods of North and Northeast Portland. This film is a follow-up to NorthEast Passage, a documentary Swart, a longtime reporter, co-produced in 2002; that film's central figure, Nikki Williams, spoke in favor of gentrification. Priced Out juxtaposes Williams' current perspective with the recent developments that have turned several Portland neighborhoods into playgrounds for white newcomers. It's as fascinating to watch as it is devastating to comprehend. SUZETTE SMITH
7 pm, 9:30 pm, Kennedy School
Weezer, courtship.
Before going out on the weekends my friends and I have a ritual of listening to 1990s alt-rock, so Weezer unavoidably comes up on the playlist. Many of their songs have not aged well: "No One Else" (from the band's 1994 self-titled debut) is possibly one of the most socially regressive songs of the last half-century, with lyrics suggesting that frontman Rivers Cuomo's partner is only allowed to be a person when she's with him. Pinkerton is another prime example of infinitely catchy songs with "self-aware" sexist lyrics, from "I'm dumb, she's a lesbian" to "Goddamn, these half-Japanese girls do it to me every time." If you were to chart a graph of Weezer's career, you'd likely find a positive relationship between the determinate factor "how insufferable is Rivers Cuomo is being" and the quality of music. CAMERON CROWELL
8 pm, Crystal Ballroom, $77, all ages
Esmé Patterson, SUSTO
On her third solo album, We Were Wild, Esmé Patterson sings folksy indie-pop that's endlessly sweet and bright. Instead of hunting for silver linings, on songs like the opening track, "Feel Right," she warmly embraces gloom, since "Without feeling wrong/How can we know what feels right?" CIARA DOLAN
8 pm, Mississippi Studios, $15
Fringe Class, Arlo Indigo, DoublePlusGood
Exhibiting '80s excess, '90s Ace of Base pop, and the modern influences of Portland bands like Pure Bathing Culture, Fringe Class is dance-ready with sophisticated flair from frontwoman Madeline Goldstein's on-point vocals. JENI WREN STOTTRUP
9 pm, Doug Fir, $8-10
Kung Fu Theater: Invincible Kung Fu Legs
This month's installment in Dan Halsted's ongoing celebration of all things whoop-ass is the only known 35mm print of the wonderfully titled Invincible Kung Fu Legs from 1980, which gets even more wonderful when you learn it's about a "kickfighting expert" (kickfighting!) who seeks redemption by training a princess in the art of having invincible legs for kung fu! Invincible legs will come in handy when some wronged asshole with a thirst for murder shows up in the name of revenge, which is how roughly 98 percent of all kung fu movies go, this one included. BOBBY ROBERTS
7:30 pm, Hollywood Theatre, $7-9
---
Wednesday, Dec 13
Hari Kondabolu
I cannot say enough good things about comedic American hero Hari Kondabolu, whose new documentary The Problem with Apu finally broaches the subject of The Simpsons' longstanding casual racism. Kondabolu's jokes are unapologetically political and unafraid to call out racism and sexism. I mean, come on, he self-identifies as a killjoy. He is perfect. Go see him. MEGAN BURBANK
7 pm, 9:30 pm, Aladdin Theater, $20-25
Cold War Kids, Daysormay
If you've listened to any rock radio station since 2007, you have heard Cold War Kids' "Hang Me Up to Dry," with its simple yet exceedingly catchy guitar solo, clear-voiced lead singer, and biblical symbolism. CAMERON CROWELL
8 pm, Crystal Ballroom, $33, all ages
Andy Kindler
An evening of stand-up with a veteran comedian who was responsible for some of Bridgetown 2017's biggest laughs. Based in Los Angeles and raised in New York, Andy Kindler is a quintessential comedian's comedian, known for openly airing his grievances within the world of entertainment. You might also recognize from his recurring role on Everybody Loves Raymond, his numerous Late Show with David Letterman appearances, and from his voice work on Dr. Katz, Home Movies, and Bob's Burgers.
7:30 pm, Mississippi Studios, $13-15
Supersuckers, The Bellrays, Bombpops, Burn the Stage
Supersuckers shows are a good excuse to drink, flail, and forget about the grind of life. If that's not rock 'n' roll, I don't know what is. MARK LORE
9 pm, Dante's, $15
Ben Sollee & Kentucky Native, Barna Howard
An evening with the Kentucky-born cellist, composer, and singer/songwriter and his backing band, who mix elements folk, bluegrass, jazz, and R&B into their eclectic sound.
9 pm, Doug Fir, $14-16
It's a Tony Starlight Christmas!
If you like your holiday swinging with a dose of cocktails, check out It's a Tony Starlight Christmas, in which Portland's fave crooner is joined by a rat pack of talented singers to perform classic holiday hits (and comedy) in the style of Frank, Dino, Liza, Bing, and more. WM. STEVEN HUMPHREY
8 pm, The Tony Starlight Showroom, $30-75
---
Thursday, Dec 14
Jay-Z
As I look at the swath of ridiculously affordable seats still available for Jay-Z's "4:44" tour on Ticketmaster, I'm gonna assume Portlanders aren't familiar with just how monumental Sean Carter's career has been. Let me guess: You haven't gotten around to listening to 4:44 yet—you're too broke to afford Tidal, too lazy, or simply don't care—and in any case you're mad at Hov for needlessly putting Queen Bey through hell. While that's totally valid, 4:44 is the Brooklyn rapper's most honest, "conscious" masterpiece yet. And I mean, for god's sake: This is the man who gave us "Big Pimpin'," "Hard Knock Life," "Run this Town," "99 Problems," and "Public Service Announcement"—just a few of roughly 30 hits he'll be performing on Thursday. So take it from someone who's seen him in concert twice: Snatch a ticket and go watch a true master take the Portland stage for the first time in over a decade. It'd be great if Portland didn't have a stereotypically lame turnout, especially when there's a possibility Beyoncé will be—HALP! Someone hand me a paper bag to breathe into! JENNI MOORE
8 pm, Moda Center, $27-723
Star Wars: The Last Jedi
The number of reasons to check out The Last Jedi are equal to the millions of dollars it's sure to earn: What fresh insanity will writer/director Rian Johnson inject into this 40 year-old film series? What cranky, scruffy wonders will Mark Hamill unleash as Old Man Skywalker? Will Rey turn to the dark side? All great questions. But the best reason to hit the theater? This is the final performance of Hollywood legend Carrie Fisher, and you'd be silly to pass up indulging a treasure that rich if you had the opportunity. BOBBY ROBERTS
Various Theaters, see Movie Times for showtimes and locations
The Mountain Goats
Life doesn't have many hard-and-fast rules, but here is one of them: Never pass up a chance to see the Mountain Goats. John Darnielle has been killing it in the literary scene the past few years (if you haven't already, hit Powell's and pick up his acclaimed, haunting novels Wolf in White Van and Universal Harvester), but the best way to be thrilled and moved by his clever, melancholy tales is to hear him sing them into a microphone over guitar and drums—not many bands are this smart, and not many bands are this fun to see live. Plus, all proceeds benefit the nonprofit Oregon Institute for Creative Research. ERIK HENRIKSEN
John Mulaney
With the Broadway run of his Oh, Hello show with Nick Kroll in the rearview, writer and comedian John Mulaney has wasted no time in getting back to his stand-up roots. There are few greater joys in life than watching Mulaney's childlike sense of wonder fuel his vivid storytelling and absurd observational comedy, and if his first three specials are any indication, the "Kid Gorgeous" tour could be the funniest thing you'll see all year. CHIPP TERWILLIGER
7 pm, 10 pm, Arlene Schnitzer Concert Hall, $25-35
Lil Jon
A crunk-ass Christmas party from the only elf in all the land with the bonafides to host such a thing. YAYUHH
8 pm, Trio Club, $20-1000
Sheetlejuice
Ru Paul's Drag Race season six winner Bianca Del Rio and writer/director Peaches Christ present their drag stage show parody of Beetlejuice live at the Aladdin Theater.
7 pm, Aladdin Theater, $40-120
Charlie Parr, John Mark Nelson
It's hard to believe that country blues guitarist Charlie Parr is a modern-day musician from Duluth, Minnesota, but it's certainly encouraging that musicians like him still exist. The accomplished guitarist (and doppelganger for Cheech) is seemingly unaffected by our image-driven musical age, his weapons of choice being a resonator guitar, an acoustic 12-string, a fretless banjo, and a husky mid-range voice that complements his plucking. Parr will restore your faith that there are still musicians who don't need eyeliner or a laptop, but just want to play a mean guitar. ROSE FINN
8 pm, Mississippi Studios, $15-17
Alice Merton, SYML
2017's December to Remember gets a strong shot of some classy dance pop from Europe's Alice Merton with support from Seattle's SYML.
8 pm, Crystal Ballroom, $17
Queer Horror: Batman Returns
Carla Rossi celebrates Queer Horror's first birthday and the Christmas season by presenting Batman Returns, a film that checks the "horror" box with the presence of Danny DeVito's grotesque, bilious Penguin, and fits under Queer Horror's women-centric focus through the landmark performance of Michelle Pfeiffer as Catwoman. Batman's (kinda) in the movie too, as the idealized self-insertion of director Tim Burton, which makes for a fairly inaccurate traditional adaptation of the character, but a fucking fascinating examination of the neuroses and fetishes that fuel one of cinema's most famous Disney dropouts. BOBBY ROBERTS
8:30 pm, Hollywood Theatre
Don't forget to check out our Things To Do calendar for even more things to do!