---
Jump to:
Monday
|
Tuesday
|
Wednesday
|
Thursday
---
Monday, Sept 10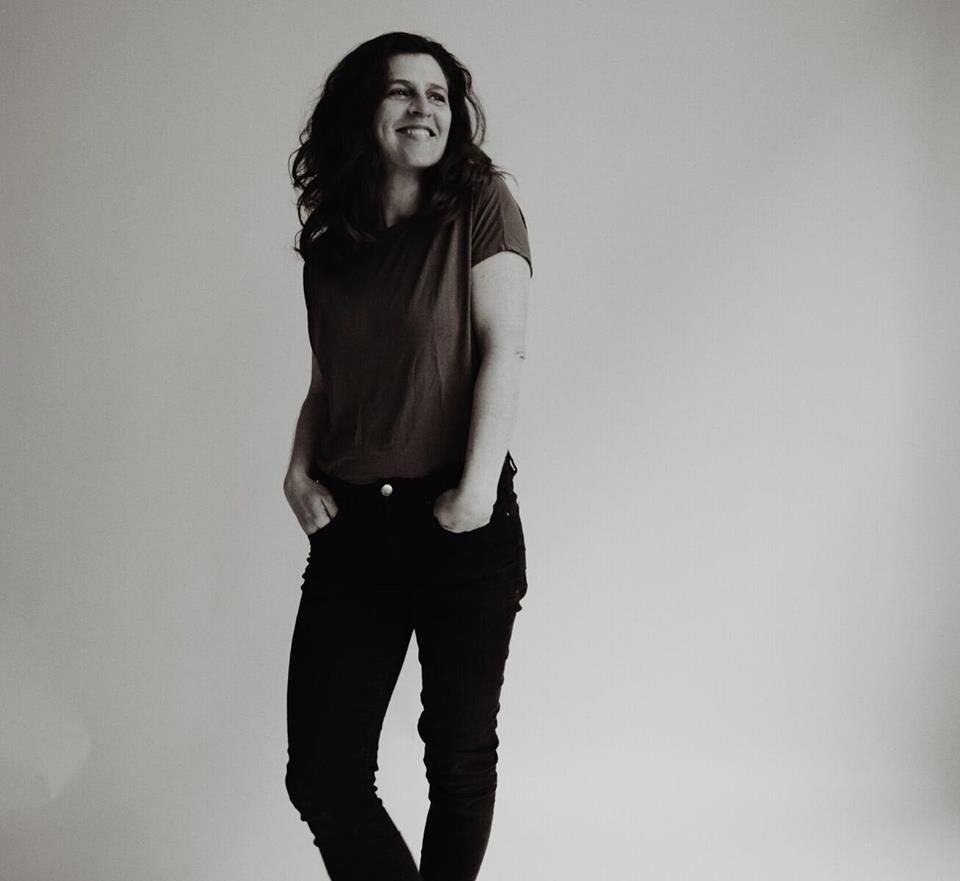 Mirah, Dear Nora, Ings
The beloved NYC-via-Olympia singer/songwriter brings her dynamic blend of experimental pop and folk back to her old Pacific Northwest stomping grounds in support of her latest full-length, Understanding. (8 pm, Mississippi Studios, $13-15)
Fin De Cinema: Jean Cocteau's Beauty and the Beast
A special TBA installment of Holocene's "Fin de Cinema" series, with local artists Like a Villain, Patricia Wolf, John Niekrasz, Jonathan Sielaff, Amenta Abioto, and Noah Bernstein performing an original live score while Jean Cocteau's classic 1946 film version of the 18th century fairy tale plays out behind them on the big screen. (10 pm, PICA at Hancock, $5-15)
Foo Fighters
Dave Grohl and his unstoppable guitar rock institution returns to the Moda Center for the Portland stop on a tour supporting their latest full-length, Concrete and Gold. (7:30 pm, Moda Center, $59-99)
Craig Johnson
Craig Johnson reads from Depth of Winter, the latest novel in his New York Times bestselling mystery series chronicling the adventures of Walt Longmire.(7 pm, Powell's Books at Cedar Hills Crossing, free)
Sometimes a Great Notion
Ken Kesey is considered a literary legend, primarily due to the reception of his first two books. One Flew Over the Cuckoo's Nest was his 1962 debut, and the film adaptation in 1975 hoovered up awards while pushing Jack Nicholson firmly into icon status. 1964's Sometimes a Great Notion was his second book, but the first of his works to be made into a film, by no less than Paul Newman, beating Cuckoo's Nest to theaters by four years. Great Notion is Kesey's masterpiece, a dense, emotional, and powerful story of a stubborn logging family noisily imploding under self-applied (and largely unnecessary) pressures. Newman's adaptation of that story? Well, to put it in terms a member of Notion's Stamper clan might understand: Goddammit all he sure enough fuckin' well tried, didn't he? And if he didn't quite get that power captured on film, he very definitely got the state's beauty up on the screen. I'm not that nostalgic for Oregon's bygone days—I was born here, have never not lived here, and the romanticizing of the Hatfield and McCall eras is completely beyond me. But through Newman's eye, I can almost see why people would want to go there. Almost. (7:30 pm, Hollywood Theatre, $7-9) BOBBY ROBERTS
---
Tuesday, Sept 11
Florence & the Machine, St. Vincent, Lizzo
Florence Welch and her backing band bring their arena-tailored rock and pop back through Portland in support of their latest full-length, High as Hope, with St. Vincent and Lizzo on-hand to round out an all-around excellent bill at the Moda Center. (7 pm, Moda Center, $37.50-97.50, all ages)
Juana Molina
Not one for spectacle or showmanship, Juana Molina instead concentrates her efforts on being a hypnotist of the highest order. Though commonly lumped with artists like Björk and CocoRosie, Molina's approach is decidedly understated in comparison. She works on creating intricate layers that slowly build and add textures, but rarely exhibit radical changes or lose their pulsing rhythm. (8 pm, Revolution Hall, $20) JOSHUA JAMES AMBERSON
Milk & Bone
An evening of layered and melodic electro-pop with this up-and-coming Montreal-based duo spearheaded by musicians and composers Laurence Lafond-Beaulne and Camille Poliquin. (9 pm, Holocene, $13-15)
Kung Fu Theater: Fist of the White Lotus
This month's installment in Dan Halsted's ongoing celebration of all things whoop-ass is a rare 35mm print of 1980's Fist of the White Lotus, starring goddamned legend Gordon Liu as, like, the 400th person in the history of Kung Fu cinema to vow revenge after some unruly dickhead inflicts grievous injury upon the institution of Shaolin. But what makes White Lotus so uniquely amazing? A combination of Liu's magnetism, Lau Kar Leung's choreography, and the ruthless fountain of ass-whup and shit-talk himself, Pai Mei, as played by the role's onscreen originator Lo Lieh. (7:30 pm, Hollywood Theatre, $7-9) BOBBY ROBERTS
Lucius, Cornelia Murr
Brooklyn singer/songwriters Jess Wolfe and Holly Laessig bring their acclaimed indie rock and pop outfit back to Portland for an intimate performance supporting their new acoustic release, Nudes. (8 pm, Aladdin Theater, Good luck on the ticket resale sites)
Street Fighter V Tournament
Sure, there are other fighting games out there, but there is only one Street Fighter, and even if you haven't chucked a hadoken since 1992, watching some of Portland's best gamers go head-to-head to see who can hand out the most L's is gonna be enthralling. Free to spectate, $10 to enter. Blanka is the worst. (7 pm, Black Water Bar)
---
Wednesday, Sept 12
Ms. Lauryn Hill, Nas, Santigold, Iman Omari
The hip-hop icon returns to Portland for a stop on a tour celebrating the 20th anniversary of her first and only studio album, The Miseducation of Lauryn Hill, and she's bringing another hip-hop icon in the form of Nas along with her. (6 pm, Rose Quarter Memorial Coliseum, $47.50)
Angel Olsen, Hand Habits
Angel Olsen's voice is like a flash flood—it's easy to get swept up in the emotion behind her whispered devotions and existentially aching sighs. Nobody else can do what she does (the only worthy comparison is probably the late Patsy Cline). See Olsen perform songs from Phases, the collection of B-sides and rarities she released last year, at her second Portland show of the Tiny Dreams Solo Tour. (Wed-Thurs 8 pm, Newmark Theatre, $31-41, all ages) CIARA DOLAN
Bria Skonberg, Strange & the Familiars
The Juno Award wining jazz trumpeter and vocalist brings her live show to the Old Church for an intimate performance supporting her 2017 full-length, With a Twist. (8 pm, The Old Church, $12-15)
Indiana Jones and the Temple of Doom
People talk a lot of shit about Indiana Jones and the Temple of Doom—Willie Scott just screams, Short Round is annoying, it's racist as fuck, etc.—and yeah, all of that is true to varying degrees (the colonialist bullshit especially) but goddamn is it way more fun, exciting, and just plain weird than its boring Sunday afternoon sitcom follow-up Last Crusade. Of all the Indiana Jones films, this is the one that most closely resembles the pulp serials that served as Steven Spielberg and George Lucas' inspiration—for all the good and bad that entails. Revisit this mean-spirited Looney Tunes adventure and (snake) surprise yourself. (6:30 & 9:30 pm, Mission Theater) BOBBY ROBERTS
Steve Hofstetter
A night of stand-up comedy with the host of "Finding Babe Ruth" on FS1 and regular panelist on the MLB Network's MLB Now, currently touring in support of his new memoir, Ginger Kid. (8 pm, Helium Comedy Club, $20)
---
Thursday, Sept 13
A Benefit for Richard Swift
Cut off those sleeves, and share in the city's love for one of its favorite musicians, with performances from a packed lineup of his close (and very talented) friends. Hosted by Nick Thune. (8 pm, Aladdin Theater, $20, all ages)
Feast Portland
Clear your stomach and your palate, the biggest food festival of the year is underway! Feast brings chefs, food lovers, and delicious eats together for a weekend-long celebration of tasting. There are tons of events to enjoy, many of which may be sold out by now, but tickets for the '80s vs '90s cook-off (featuring food and styles of both decades) are still available, as well as "Fun Sized Events" such as Big Feast in Little China (Friday), Iron Mixologist (Saturday) and Feast Sunday Tailgate, featuring oysters, lobster rolls, and cold beer. Something for everyone! (Various Locations, Through Sept 16) WM. STEVEN HUMPHREY
CloZee
Renowned French producer Chloé Herry—AKA CloZee—brings her world bass sounds to the Wonder Ballroom stage for the Portland stop on a North American tour. (8 pm, Wonder Ballroom, $17-20, all ages)
Live Wire! Radio
The latest installment of Portland's own nationally-syndicated variety show features appearances from bestselling author Gary Shteyngart, comedian Hari Kondabolu, and Portland-based folk outfit Lenore. Hosted by Luke Burbank. (7:30 pm, Alberta Rose Theatre, $20-35)
Bed, Blushh, Snow Roller
Alex and Sierra Haager bring their infectious blend of fuzzed-out indie rock and pop back to the Mississippi Studios stage for a hometown headlining show supporting their forthcoming Larry Crane-produced debut full-length. (9 pm, Mississippi Studios, $10-12)
The Cool Kids Patio Show
The Cool Kids Patio Show keeps summer alive at the Doug Fir, with free stand-up comedy from Kate Murphy, David Mascorro, and Jason Traeger, along with live music from Boone Howard. Hosted by Andie Main. (6pm, Doug Fir, free)
No Kind of Rider, Sama Dams, Slow Corpse
The Portland-via-Tulsa quintet bring their dynamic blend of R&B-tinged indie rock to the Holocene stage to celebrate the release of their debut album, Savage Coast. Likeminded locals Sama Dams and Slow Corpse round out the proceedings. (8:30 pm, Holocene, $8-10)
Don't forget to check out our Things To Do calendar for even more things to do!