---
Jump to:
Monday
|
Tuesday
|
Wednesday
|
Thursday
---
Monday, Oct 8
Alkaline Trio, Together Pangea
Having spent the better part of his adult life playing second fiddle to Blink-182 mastermind Mark Hoppus, Matt Skiba has finally mustered up the mustard to claim the spotlight for himself. As frontman for pop-punk upstart Alkaline Trio, Skiba establishes himself as a vital voice in the ever-growing army of middle-aged men who worship at the altar of scruffy veterans like the Lawrence Arms and the Menzingers. On his new band's debut album, Is This Thing Cursed?, Skiba trades Blink-182's goofball shtick for a darker sound and worldview. The results will alienate diehard Blink fans hoping for Enema of the State: Part Two, but Skiba might just be on to something here. (7 pm, Crystal Ballroom, $25-28, all ages) CHRIS STAMM
Rebecca Traister
The bestselling author of All the Single Ladies returns with Good and Mad, exploring the the far-reaching power of female anger in the current political climate.
(7:30 pm, Powell's City of Books, free)
Beak>
Have you ever heard someone say they've got an itchy brain? That's what Beak> sounds like. The English trio inhabits a strange intersection of post-punk and rock music that's fuzzy, dubby, and percussive, touched by electronica's buzz and indebted to krautrock's pace. There's very little out there that sounds like this band, which is a good thing, of course. Members include Portishead's Geoff Barrow, bassist Billy Fuller (who has played with Robert Plant and Massive Attack, among others), and Will Young, but together they play as one living, breathing, sometimes gentle, sometimes menacing organism that just happens to be buried somewhere under your blankets. Beak>'s first two albums—2009's self-titled and 2012's >>—are worth hearing, but first, check out "Allé Sauvage" on their new record >>>. It's a weird and wobbly chunk of sound that'll leave you discombobulated and maybe even scratching your skull. (9 pm, Star Theater, $20) BEN SALMON
Monster Magnet, Electric Citizen, Dark Sky Choir, Jollymon
Dave Wyndorf and his longtime stoner rock and heavy psych band out of New Jersey make their way back to the Hawthorne Theatre stage for the Portland stop on a North American tour supporting their acclaimed 2018 full-length, Mindfucker. (7:30 pm, Hawthorne Theatre, $25-28)
Back Fence PDX: The 10th Anniversary Show
While it sucks that things have to end, there's something satisfying about going out on top, and with a nice round number to boot. And so: Back Fence PDX's mainstage show says goodbye on its 10th birthday, with a set of true tales all about Portland itself from tellers including Katie Nguyen, Kirsten Kuppenbender, Crazy Aunt Lindsey, Kisha Jarrett, and Jenna Bowers. Hosted by B. Frayn Masters, and mindy Nettifee, with music by DJ Bobby D and announcing duties performed by Jason Rouse. Proceeds benefit the Women's Foundation of Oregon. (7:30 pm, Portland Center Stage)
The Craft
Andrew Fleming's 1996 entry into teen movie history hit at just the right time, capitalizing on a cultural curiosity with the occult that culminated in a pop-goth bubble that briefly boosted sales of black makeup, stripey socks, suspenders, and clove cigarettes (this was weird, but not as weird as the '90s also simultaneously resurrecting ska and swing dance). What caused The Craft to endure and enjoy teen classic status is the highly entertaining cast (Fairuza Balk is off her fucking nut in the best of ways), and the delicate balancing act between Heathers-esque black comedy and legitimately freaky supernatural horror. (8:30 pm, Mission Theater) BOBBY ROBERTS
---
Tuesday, Oct 9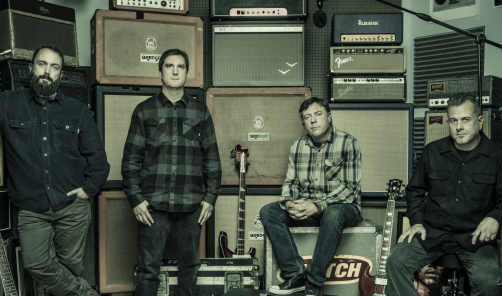 Clutch, Sevendust, Tyler Bryant
When people talk about stoner rock (or whatever you wanna call it), and its practitioners, Clutch is all too often left out of the conversation. Which is asinine. Starting with 1993's Transnational Speedway League, the Maryland four-piece has been dropping sinewy Zep-and-Sabb riffs that are worth their weight in gold. And Neil Fallon's gravelly bark spins tales that retell history, drop the occasional pop-culture reference, or take you to another world entirely. (7:30 pm, Roseland, $34-55, all ages) CHRIS STAMM
Kung Fu Theater: Kung Fu Super Power
This month's installment in Dan Halsted's ongoing celebration of all things whoop-ass the only known 35mm print of 1980's Kung Fu Super Power, which sounds like it might be a turn-of-the-decade riff on cultural phenomena like Superman: The Movie and TV's Spider-Man and Incredible Hulk, but nope! It's just another "Student loses master, swears revenge against his master's foes, fucks 'em up in beautifully brutal ways" kinda movie, but when the student is Billy Chong, and the styles he's learning include "Southern Eagle" and "Horsehead Fist" (!) who needs a cape? (7:30 pm, Hollywood Theatre, $7-9) BOBBY ROBERTS
Cut Worms, Michael Rault
Max Clarke sounds like a lost Everly Brother. He must've done some witch a favor to get a voice that smooth. Clarke records midcentury folk ballads under the moniker Cut Worms, which comes from a line in the William Blake poem "Proverbs of Hell" ("the cut worm forgives the plow"). His 2017 debut EP Alien Sunset is spectacular, especially the track "Like Going Down Sideways"—although it contains my least favorite instrument (the cursed xylophone), there's also a gently cascading guitar riff, honeyed Fab Four harmonies, and lyrics repeated like lovesick mantras ("You never had a dream/You never had a love, it seemed"). Clarke repurposed some of the Alien Sunset songs for his twangy debut LP Hollow Ground, released by Jagjaguwar in May. (9 pm, Doug Fir, $14) CIARA DOLAN
Courtenay Hameister
Local writer and Mercury columnist Courtenay Hameister reads from her debut book Okay Fine Whatever, chronicling a year spent actively seeking out experiences she once avoided at all costs in an effort to curb her dread and anxiety. (7 pm, Broadway Books, free)
Future Generationsm, Zuli
The NYC indie pop quintet bring their infectious sounds through Holocene for the Portland stop on a North American tour supporting their sophomore full-length, Landscape. Fellow NY-hailing musician Ryan Camenzuli—AKA Zuli—rounds out the proceedings with his own blend of psych-tinged pop. (8:30 pm, Holocene, $10)
YolanDa Brown
British-Jamaican saxophonist and composer YolanDa Brown brings her reggae-tinged jazz and R&B through the Jack London Revue for the Portland stop on the "Coming To America" Tour. (9 pm, Jack London Revue, $20)
St. Lucia, The Night Game
The Brooklyn-based synthpop ensemble headed up by South African-born producer/songwriter Jean-Philip Grobler return to the Wonder Ballroom ahead of their forthcoming full-length. (8 pm, Wonder Ballroom, $25)
---
Wednesday, Oct 10
Natasha Kmeto, Small Million, Siren and the Sea
Tonight Portland synth-pop duo Small Million celebrates the release of their new EP Young Fools, a follow-up to 2016's Before the Fall EP. Though it retains the bubbly, propulsive hooks of their debut, Small Million's latest expands their scope with moodier melodies and lyrics that contemplate romance, isolation, and violence. They'll be joined by local pop pillar Natasha Kmeto and Siren and the Sea, the oceanic moniker of songwriter Cristina Cano. (9 pm, Mississippi Studios, $10-12) CIARA DOLAN
Duckwrth, Deem Spencer, Fountaine
The up-and-coming rapper and songwriter out of L.A. brings "The Falling Man" Tour up the coast for an all-ages performance at Holocene. (8 pm, Holocene, $15-59, all ages)
Earth
Dylan Carlson and his experimental post-rock act out of Olympia swing through the Wonder Ballroom to celebrate the 10th anniversary of their acclaimed fifth studio album, The Bees Made Honey in the Lion's Skull. (8:30 pm, Wonder Ballroom, $18-20)
Jay Larson, Andy Wood
The Mission Theater presents an evening of stand-up with Los Angeles-based comedian Jay Larson. You might recognize Larson as a past Bridgetown Comedy Festival performer, from his podcast, The CrabFeast, or from his appearances on Conan, The Late Late Show with Craig Ferguson, and This American Life, where he won over Ira Glass with his crowd-pleasing "Wrong Number" story. Bridgetown Comedy Festival co-founder and Portland favorite Andy Wood provides support. (8 pm, Mission Theater, $20-25)
Oddisee, Evidence, Warm Brew
Don't let the laidback grooves fool you: Amir Mohamed el Khalifa—better known as Oddisee—isn't afraid to tackle the big issues. The emcee/producer's latest work, The Iceberg, offers a global perspective on humanity, politics, love, and life, sounding both retro-tasty and perfectly of this moment. (8 pm, Roseland, $22, all ages) NED LANNAMANN
Street Fighter V Tournament
Sure, there are other fighting games out there, but there is only one Street Fighter, and even if you haven't chucked a hadoken since 1992, watching some of Portland's best gamers go head-to-head to see who can hand out the most L's is gonna be enthralling. $10 to enter. Spectating is free. Blanka is the worst. (7 pm, Black Water Bar, free to spectate, $10 to enter)
Ulrika Spacek, Mint Field
The London-hailing quintet bring their post-punk and art rock sounds to the Doug Fir stage for the Portland stop on a North American tour supporting their new EP, Suggestive Listening. (9 pm, Doug Fir, $10-12)
---
Thursday, Oct 11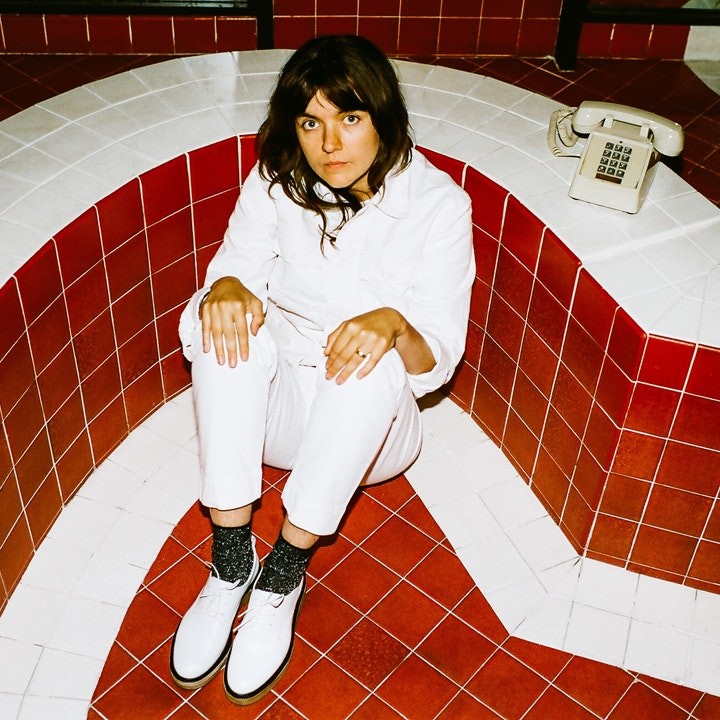 Courtney Barnett, Waxahatchee
Beloved for her deadpan delivery of lyrics like "The paramedic thinks I'm clever 'cause I play guitar/I think she's clever 'cause she stops people dying," Australian singer/songwriter Courtney Barnett returns to Portland to play songs off her new album Tell Me How You Really Feel, an unfussy indie rock masterwork in which she spends 10 songs trying to answer that question for herself. (8:30 pm, Crystal Ballroom, $35-40, all ages) CIARA DOLAN
Chanti Darling, Bells Atlas, Club Tropicana DJs
Portland's R&B darling Chanticleer Trü is bringing his solo, retro-futurist soul project Chanti Darling to the Holocene dance floor this week. Chanti's rhythmic, funky kaleidoscope of a performance will be accompanied by Bells Atlas, a group of psych-pop R&B artists out of Oakland. If you don't want to boogie, don't show up. (8:30 pm, Holocene, $12-14) ALEX ZIELINSKI
Allen Stone, Nick Waterhouse
The quick-rising soul and R&B singer/songwriter out of Chewelah, Washington brings his sound through the Roseland for an all-ages Portland stop on a North American tour. (8 pm, Roseland, $25, all ages)
The Coming Out Monologues
A storytelling fundraiser for Basic Rights Oregon Equality PAC, featuring stories authored and performed by LBGTQ Oregonians. (7:30 pm, Alberta Abbey, $15-20)
Dia de los Muertos PDX
Muertos PDX and KBOO come together to present this all-night celebration of Dia de los Muertos tradition, including dance, drink, treats, live music from Virginia Lopez, Son Jarocho Huitzilin, Ballet Folklorico Papalotl, and Mariachi Portland. Proceeds benefit both KBOO and the No Olvidados Program. (7 pm, Clinton Street Theater, $10-30)
Halloween (1978)
In the final trailer for David Gordon-Green's upcoming sequel to this film, the voice of Jamie Lee Curtis dramatically intones through whispery reverb that "40 years ago, on Halloween night, Michael Myers murdered three people." The statement comes off as oddly comical now, after four decades under the Shape's hulking shadow, with thousands of bodies strewn across the sordid history of a genre he elevated to prominence—three seems like child's play. (Hell, Child's Play racked up a bigger body count.) But watching John Carpenter's breakout film, the weight of those three deaths feels heavy indeed. Halloween is considered the father of the slasher, but Carpenter's film maintains its power because it doesn't really slash that much. It simmers, and stares, and slowly glides into menacing situations and abandons you there until the shadow of Michael Myers swallows you right up. That sort of thing seriously fucked people up in 1978. It still works pretty damned well in 2018. (7:30 pm, Hollywood Theatre, $7-9) BOBBY ROBERTS
Andre Dubus III
The author of House of Sand and Fog returns with Gone So Long, his first new novel in a decade, about an estranged father and his journey to seek out the daughter he has not seen in four decades. (7:30 pm, Powell's City of Books, free)
Collate, Cockeye, Trash Romeo, B.R.U.C.E.
B.R.U.C.E. is incredibly straightforward: The Portland punk band's name is an acronym for the phrase "Burn Rapists Until Crispy and Enjoy," their Facebook profile lists their sole influence as "vengeance," and their short bio says "come for the German nü metal stay for the Nazi stomping." I can confirm that their music is just as intriguing as these small but telling bits of information: The first few seconds of "Succubus," the opening track from their debut EP Stay Pissed (self-released in May), contain the power of a thousand screaming succubae. (8 pm, The Fixin' To, $5) CIARA DOLAN
Don't forget to check out our Things To Do calendar for even more things to do!