---
Jump to:
Monday
|
Tuesday
|
Wednesday
|
Thursday
---
Monday, March 25

PDX Vegan Mac Down
The Factory Farming Awareness Coalition hosts the first-annual PDX Vegan Mac Down, offering you the chance to try mac n' cheese offerings from Portland vegan restaurants like Aviv, The Sudra, Papa G's Vegan Organic Deli, Vtopia Restaurant & Cheese Shop, Fatsquatch PDX, and more, and then vote on your favorite. Proceeds go to benefit Factory Farming Awareness Coalition's humane education program. (6 pm, Lagunitas Community Room, $10)
Hand Habits, Mega Bog
Fresh off a tours supporting Angel Olsen and Kevin Morby, Los Angeles-based singer/songwriter Meg Duffy (AKA Hand Habits) brings her soulful blend of folk and indie rock back to town for a headlining show at Mississippi Studios supporting her new Saddle Creek-issued album, placeholder. (9 pm, Mississippi Studios, $12-14)
Storytime for Grownups
David Loftus' long-running storytelling series returns once again to the Rose City Book Pub, featuring Ireland-set selections from the legendary bibliography of Ray Bradbury. (7 pm, Rose City Book Pub, free)
Citizen Cope, G. Love & Special Sauce
Clarence Greenwood (AKA Citizen Cope) brings his blend of of blues, soul, folk, and rock to the Crystal Ballroom stage for the Portland stop on a tour supporting his latest album, Heroin and Helicopters. (8 pm, Crystal Ballroom, $40-45, all ages)
Willow
Solo: A Star Wars Story was not the first Lucasfilm project Ron Howard directed. In 1987, George Lucas, who created a world-changing film series 10 years prior because he couldn't get the rights to Flash Gordon, asked Howard to replicate that phenomenon after not getting the rights to Lord of the Rings. Thus: Willow, starring Warwick Davis and Val Kilmer as pseudo-Frodo and Asshole Aragorn, fighting evil witches, skull-faced enforcers, and rescuing baby princesses. Willow is an ungainly little family film, pinballing between pulp fantasy, awkward romance, cornball kid's flick (ugh, the fucking Brownies), and Harryhausen-esque adventure, but thanks to Kilmer's charm, Davis' pluck, and one hell of a score from James Horner, Willow—while getting nowhere near the resonance of Lord of the Rings—ends up being a mostly okay fantasy pastiche. (5:30 pm, Mission Theater, $3-4) BOBBY ROBERTS
Sarah Reich's New Change Live
Renowned dancer Sarah Reich performs her debut tap jazz album New Change live at the Goodfoot. (8 pm, Goodfoot, $15)
---
Tuesday, March 26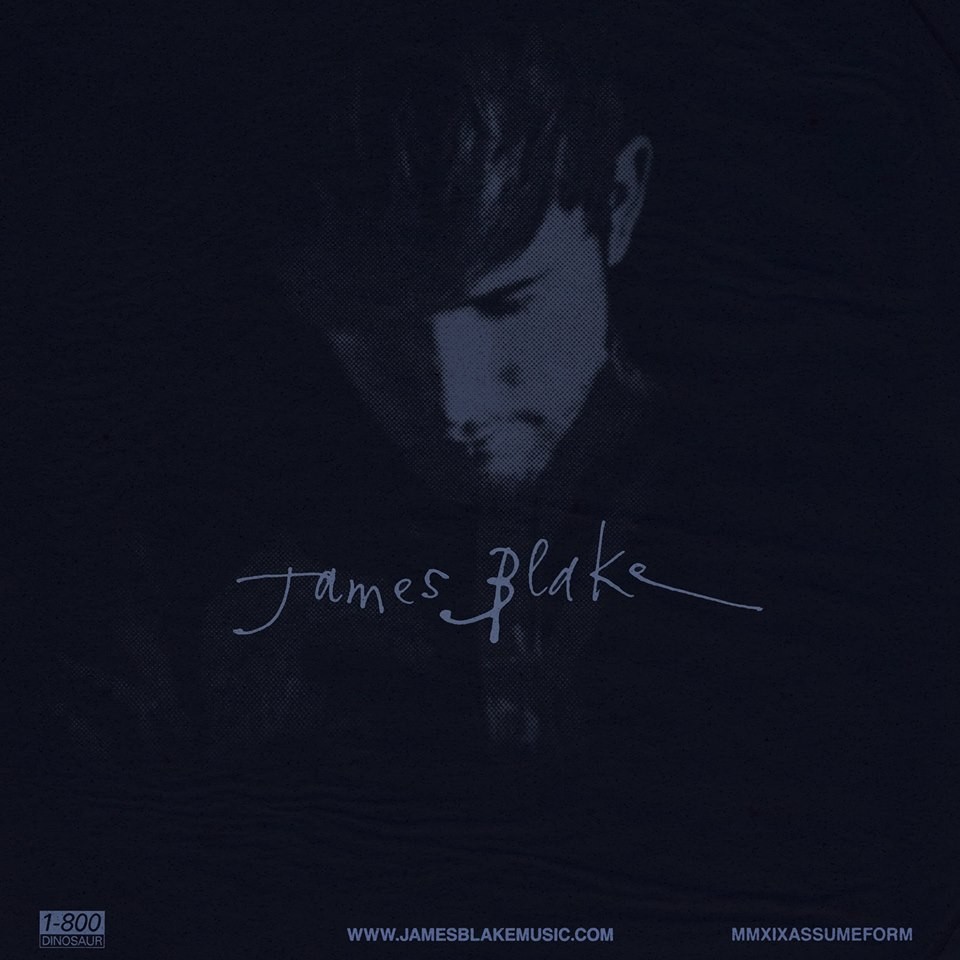 James Blake, Khushi
James Blake's 2011 self-titled debut was a masterpiece of hermetic melancholy, a midnight whisper of a record surveying that stark domain where sadness echoes back to its bearer as terror. Blake's work since then has mapped a slow climb into the light, his skeletal compositions collecting collaborators and textures along the way. On his fourth album, Assume Form, Blake throws himself a party in the name of romance and swoons through the strobing zone of desire. For the first time, he sounds flustered and even a little bit messy, like he's struggling to wrap his mind around resplendence. He stumbles here and there, but it wouldn't be love if he didn't. (9 pm, Roseland, $40-50, all ages) CHRIS STAMM
Siri Hustvedt
The acclaimed author of The Blazing World returns with Memories of the Future, chronicling a young midwestern women's first year spent living in NYC. (7:30 pm, Powell's City of Books, free)
Red Baraat, Vidya Vox
One part funky brass outfit and one part Indian wedding band, Red Baraat's sound is difficult to pinpoint but remarkably easy to like. With horns and dhol drums, this is music for straight-up partying—if you don't feel like dancing, Red Baraat will change your tune in seconds flat. (9 pm, Doug Fir, $18-22) NED LANNAMANN
Grindhouse Film Festival: Lady Terminator
The latest installment of the Hollywood Theatre's monthly exultation of exploitation cinema shares this extremely rare 35mm print of 1988's Lady Terminator, an Indonesian "mockbuster" (that's what Asylum movies were called before Asylum existed) that isn't even really a ripoff of the 1984 James Cameron low-budget masterpiece. Sure, there's a scene in a nightclub, and a scene in a police station, but the story (succinctly described by the VHS cover as "She mates... then she terminates") involves an ancient sex goddess with a penis-eating snake-monster that lives in her nethers, an anthropologist whose studies are interrupted via reptilio-sexual possession by said goddess, and a pop star named Erica who is the key to everything. Prolonged exposure to this movie is known to promote mullet growth. (7:30 pm, Hollywood Theatre, $7-9)
Angel Du$t, Bugg, Skourge, Result of Choice
Baltimore pop-punk outfit Angel Du$t (featuring members of Trapped Under Ice and Turnstile) bring the "Pretty Buff" Tour to the Hawthorne Theatre along with support from Bugg, Skourge, and Result of Choice. (7:30 pm, Hawthorne Theatre, $15-18, all ages)
Miss Rayon, Why Bonnie, Nick Normal
Fresh off the release of their debut album Eclipse, Portland post-punk and no wave trio Miss Rayon head up to St. Johns for a hometown show at the Fixin' To. Why Bonnie and Nick Normal round out the bill. (8 pm, The Fixin' To, $7)
---
Wednesday, March 27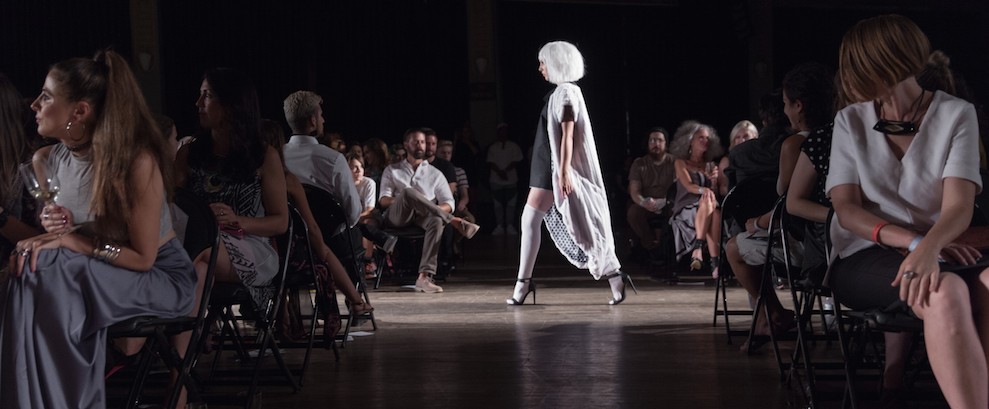 Fade to Light: A Multidimensional Fashion Event
More than just a runway show—though if it were just that, it would still be well worth your time—Fade to Light is the twice yearly "multidimensional fashion event." And that ain't just fancy talk! Creator (and Mercury fashion columnist) Elizabeth Mollo challenges designers to push the boundaries of traditional runway presentation, which means creativity will reach a whole new level—especially when such A-game clothiers as Altar, Colty, Holy Voids, Ale O, and other top Portland talent is involved. Miss at your own peril. (6:30 pm, Crystal Ballroom, $17-75, all ages) WM. STEVEN HUMPHREY
The 2019 Association of Writers & Writing Programs Conference
This year, the annual gathering of the Association of Writers & Writing Programs (AWP), the largest writer's conference in the country, lands in Portland—which is huge! If you have any creative writers in your life, chances are they're freaking out—if not for the conference itself, for the fact that it's bringing fellow writers, editors, publishers, teachers, and friends in from all over the country. Click here to see the full onsite schedule, and click here for our list of the best offsite events! (Wed-Sat March 27-30, 9 am, Oregon Convention Center, $50-315) JOSHUA JAMES AMBERSON
Pints for Parkinson's Kick-Off Party
After a 12-year career in the NBA, Brian Grant was diagnosed with Parkinson's at the age of 36. Today, he's a speaker and philanthropist behind the Brian Grant Foundation that seeks to support others with Parkinson's through exercise, nutrition, and community. Help kick off Parkinson's Awareness Month and pick up a Pints Passport card which allows you to get 10 pints for $25 through May, all in support of the foundation. Snacks, drinks, and a televised Blazers game provided. (5:30 pm, Urban Studio, $25-30) EMILLY PRADO
Cass McCombs, Sam Evian
You can learn a lot about singer/songwriter Cass McCombs from the stories he weaves into his wistful, lovely songs. His latest album, Tip of the Sphere, is tinged with weirdness; one of its best tracks recounts a rambling, Melville-esque mystery about a robbery, an explosion, and a whaling ship. McCombs doesn't let listeners get too romantic, though—later he sings drolly about an "American canyon/Where trucks and homes are bigger/And the cops are mostly white/And they have a recycling center." Rock might be dead, but McCombs has found a way to reanimate it. (8 pm, Aladdin Theater, $18.50-20, all ages) ISABEL LYNDON
Ramblin' Jack Elliott
Before Robert Zimmerman moved to New York, changed his name to Bob Dylan, and claimed to be a dyed-in-the-wool folk troubadour, another young Jewish man, born Elliot Charles Adnopoz, left his comfortable Brooklyn home and reinvented himself as the train-riding, horse-roping, cowboy singer Ramblin' Jack Elliott. The man is the direct link between Woody Guthrie and Dylan, and I'd argue that without him, Dylan would've found much more resistance from the Greenwich Village folk purists. Aside from playing with or influencing just about everyone who has ever picked up a guitar, Ramblin' Jack is a two-time Grammy winner, and in 1998 Bill Clinton presented him with the National Medal of Arts (something presidents have to give you if you live long enough). Ramblin' Jack is less a songwriter than a storyteller, and with 87 years and countless miles behind him, the man's got more than a few stories. (8 pm, Alberta Rose Theatre, $25-30) SANTI ELIJAH HOLLEY
bed.
Portland indie rock outfit bed. head down to Kelly's to chat with opbmusic's Jerad Walker and perform songs off their excellent 2018 album, Replay. (6 pm, Kelly's Olympian, free)
Com Truise, Jack Grace, ginla
Prodigious New Jersey-based synth waver Com Truise (presumably an android of Scientology) is futurebeat progstep for the computer age. Equal parts Giorgio Moroder and Boards of Canada, sci-fi and psychedelia, it's analog as fuck, and replete with enough side-chained Linn drums and stuttering NES squelches to properly inflate your cerebellum. (9 pm, Doug Fir, $20-22) CHRIS CANTINO
The Bright Light Social Hour, Sea Moya, Help
Austin psych rockers the Bright Light Social Hour bring their experimental sounds back through town for a headlining show supporting their latest EP, Missing Something. (8 pm, Hawthorne Theatre, $15)
---
Thursday, March 28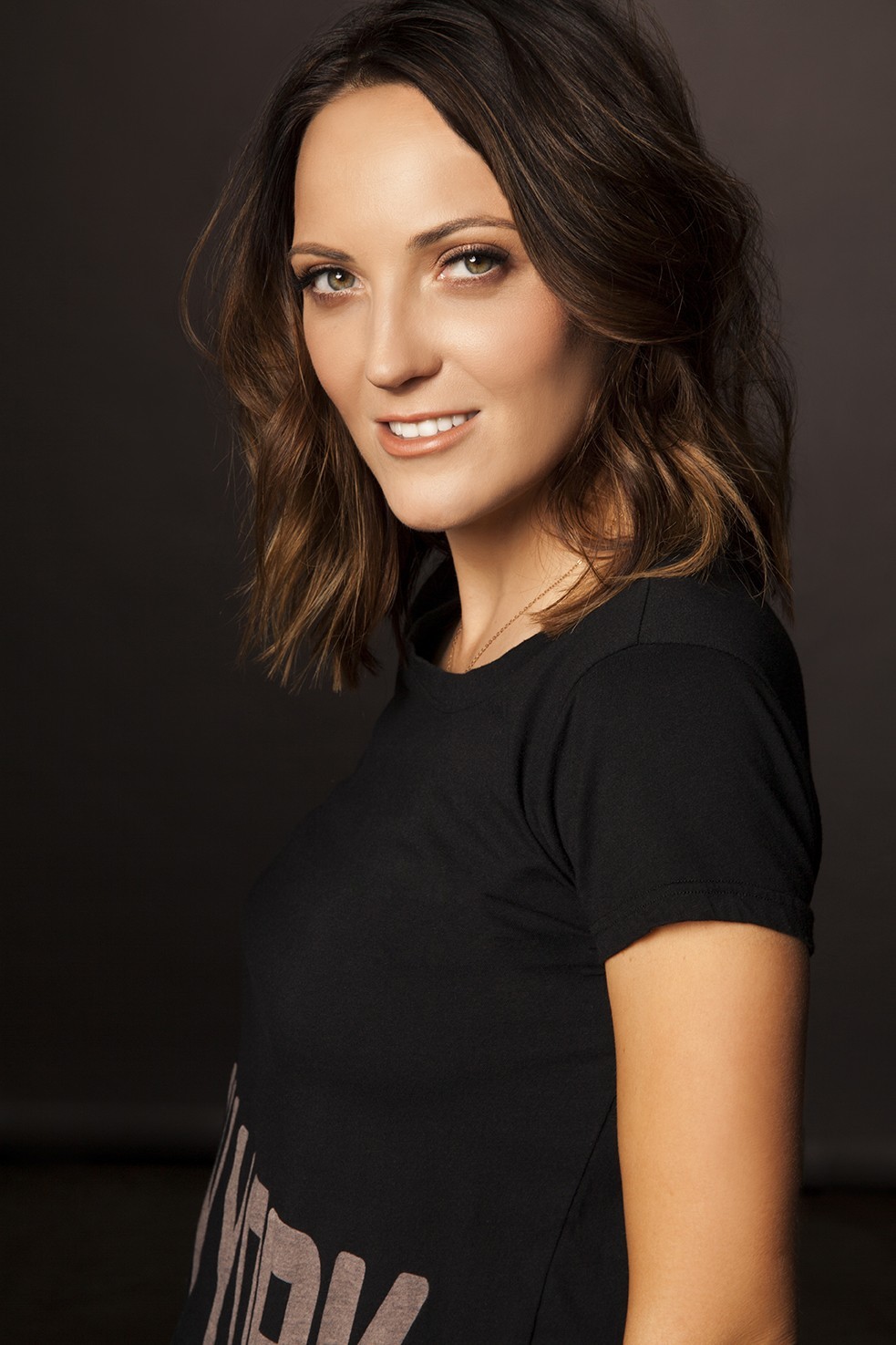 Jen Kirkman
You probably already know comedian Jen Kirkman by way of her two books and two Netflix specials, her regular appearances on Chelsea Lately and Comedy Central's Drunk History, and her own podcast, I Seem Fun: The Diary of Jen Kirkman. Catch up with the writer and comedian this weekend when she brings her latest stand-up through Helium for a full slate of shows. (8 pm, Helium Comedy Club, $25)
Portland Oregon Women's Film Festival (POW Film Fest)
This fest showcases films directed by women. That, in and of itself, is reason to hand them your dollars. But also: There's some good stuff here! I can't explain in such a small space the importance of supporting women in film, so let me leave you with this reminder: Frances McDormand told you to, and Meryl Streep clapped when she did. (Various Theaters, click here for a complete list of titles, showtimes, and venues) ELINOR JONES
Built to Spill, Oruã, The French Tips
Flanked by an all-new rhythm section consisting of psychedelic Brazilian rockers Lê Almeida and João Casaes, Doug Martsch and his Boise indie rock institution swing back through town to head up an all-ages show at the Aladdin Theater. (8 pm, Aladdin Theater, $25-30, all ages)
Tin House AWP Party
Portland publisher Tin House throws a party in conjunction with the AWP conference, with acclaimed authors Hanif Abrurraqib, Erica Dawson, Morgan Parker, and Tommy Pico reading from their latest collection, and DJ Mami Miami heading up a after-reading dance party. (9 pm, Holocene, $5)
Laura Jane Grace & the Devouring Mothers, Mercy Union, Control Top
Musician, author and activist Laura Jane Grace steps away from Against Me! and finds time to bring her latest project through the Doug Fir for a headlining show supporting her new solo album, Bought to Rot. (7:30 pm, Doug Fir, Good luck on the ticket resale sites)
Drowse, Sprain, Being Awone
Though Kyle Bates recorded Cold Air—his newest album under the Drowse moniker—at home, its 12 shoegazey tracks sound like they were born surrounded by monolithic glaciers in some remote arctic landscape. Beneath the lo-fi fog of Mount Eerie-style production, Bates recounts his experiences with dissociating from reality, breaking down, and finding relief in medication. It's heavy, beautiful music. (8 pm, No Fun, $5) CIARA DOLAN
Don't forget to check out our Things To Do calendar for even more things to do!