The end of this week is the end of January, and if you feel like you didn't get to do as much as you'd like to have done in kicking off 2020, this very busy week is going to give you a ton of great opportunities to catch up, with live music raining down, amazing art blooming up, laughs bursting out all over the place, and much, much more: Hit the links below and plan your week accordingly.
---
Jump to:
Monday
|
Tuesday
|
Wednesday
|
Thursday
---
Monday, Jan 27
Xavier Omär, Parisalexa
The Pacific Northwest isn't exactly known for being a hotbed for R&B, pop, or hip-hop, but that could change someday with the career trajectory of artists like Seattle singer/songwriter/producer Parisalexa. She first nabbed my attention (and my heart TBH) when she sang "Cashitis" in the semifinals of Sound Off! 2016, an annual music competition at the Museum of Pop Culture (formerly known as the Experience Music Project) in Seattle. She gave a pitch-perfect vocal, wielded it perfectly, and showed an obvious knack for creating organic, intuitive song structures. To this day, I still get chills. As if Parisalexa wasn't enough of a draw, tonight's headliner is R&B crooner Xavier Omär, whose recent album Moments Spent Loving You (a collaboration with producer Sango) is one of the best male-fronted R&B albums to come out last year. (Mon Jan 27, 8 pm, Hawthorne Theatre, $20-25, all ages) JENNI MOORE
The Northwest's Independent HORROR Film Festival
Profile Theatre is now streaming Mlima's Tale by Lynn Nottage, directed by Reginald L. Douglas.
Motion City Soundtrack, Mom Jeans., Lee Corey Oswald
Monsters of mall-core Motion City Soundtrack descend upon Portland for an amped-up night of soul-baring and pop purging, with the help of Mom Jeans and Lee Corey Oswald.(Mon Jan 27, 8 pm, Roseland, $25-30, all ages)
Glitter Girls
The Calhoun Collective presents the latest installment of this drag variety show at Kelly's Olympian. (Mon Jan 27, 9 pm, Kelly's Olympian, $5)
Chopin's Piano Concerto No. 2
Renowned British pianist Benjamin Grosvenor links up with Conductor Eun Sun Kim and the Oregon Symphony for a special performance of Chopin's "Piano Concerto No. 2," with the Symphony rounding out the program with renditions of Texu Kim's "Spin-Flip" and Rachmaninoff's "Symphony No. 3" (Mon Jan 27, 7:30 pm, Arlene Schnitzer Concert Hall, $24 & Up)
Monsterwatch, None, Help
A trio of Pacific Northwest punk and noise rock outfits get full run of the Doug Fir Lounge as part of this cheap and heavy Monday-night bill. (Mon Jan 27, 9 pm, Doug Fir, $10-12)
---
Tuesday, Jan 28
Dear Evan Hansen
Musicals like Dear Evan Hansen are becoming sadly rare on Broadway, where the Great White Way is often filled with adaptations of films or revivals of previous successes. Steven Levenson's creation is entirely original, telling the story of a desperate young man who injects himself into a tragedy he played no part in, and followed the ideal through line from regional theater to multiple Tony wins to a national tour that arrives in Portland for a quick week of performances. (Tue-Sat Jan 28-Feb 1, 7:30 pm, Keller Auditorium, $55-175, through Feb 8) ROBERT HAM
Dermot Kennedy
It's about time there was another famous Dermot on the scene so Mr. Mulroney didn't have to carry all that weight by himself. Dermot Kennedy is hitting the Theater of the Clouds in support of his debut album, Without Fear. (Tues Jan 28, 8 pm, Moda Center, $29 & up)
Ron Pope, Caroline Spence
Georgia-hailing singer/songwriter Ron Pope brings his mix of Americana and country folk to the Aladdin Theater stage for an all-ages Portland stop on his latest tour. (Tues Jan 28, 8 pm, Aladdin Theater, $25-30, all ages)
Eric Nuzum, Chuck Klosterman
In Make Noise, podcast creator and strategist Eric Nuzum offers advice to aspiring podcasters on how they can stand out in the rapidly expanding medium. Nuzum will be joined in conversation by Chuck Klosterman, author of Raised in Captivity. (Tues Jan 28, 7:30 pm, Powell's City of Books, free)
Damino, Patrick McCulley
The local trio comprised of trumpet player and keyboardist Noah Simpson, guitarist Mike Gamble, and drummer Daniel Rossi links up with saxophonist Patrick McCulley to serve up an adventurous slate of jazz and experimental music at No Fun. (Tues Jan 28, 9 pm, No Fun, $5)
---
Wednesday, Jan 29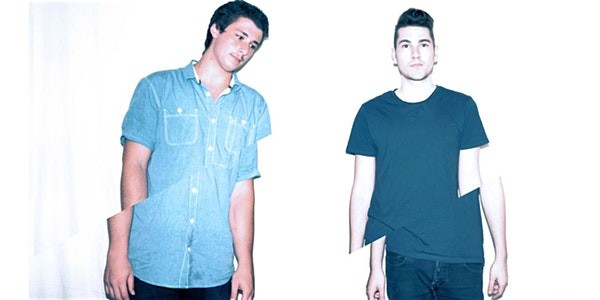 Pleasure Curses, White Knife Study, Shuteye
Shades of Style Council are wildly apparent in every sexy note of Pleasure Curses' disco-infused dance numbers, such as the crazy-fun "Mean Streets," where slick vocals thrum over a dirty bounce that defies you not to gyrate. The Portland duo, comprised of Jahn Alexander Teetsov and Evan Maxwell Grice, bring a strong synth-funk vibe to the party, along with a strong scent of sex, and a personality that lets you know they're prioritizing fun over art. If you've come to dance and have a good time, Pleasure Curses are ready to provide exactly what you need. (Wed Jan 29, 9 pm, Bunk Bar, $8-10)
The Giving Project Fundraiser
In collaboration with JOOP JOOP Creative, the Women's Foundation of Oregon's benefit for The Giving Project is so much more than just a fundraiser. In addition to musical performances from rapper KayelaJ and lo-fi hip-hop artist Tender Kid, the event also promises Tarot readings by Miss Renee Healing, video projections by Sean Chamberlain, a "self-care station," vegan food from Meals 4 Heels, plant-based ice cream from Ice Queen, and a professional headshot photography pop-up by Evan James Atwood. All proceeds will benefit The Giving Project, which seeks "to reach and engage historically underrepresented communities in transformative leadership development and resource sharing. (Wed Jan 29, 6 pm, Holocene, $5-50) JENNI MOORE
Glass Beach, Dogleg, Internet Beef
L.A.'s Glass Beach and Detroit's Dogleg split a co-headline bill at Mississippi Studios with their synth-fueled new wave and infectious Midwestern emo sounds. Portland punk shapeshifters Internet Beef hold down the local support. (Wed Jan 29, 8 pm, Mississippi Studios, $12-14)
Black Belt Eagle Scout
Katherine Paul AKA Black Belt Eagle Scout has spent the past several years blessing Portland with her powerful-yet-soft melodies about community, loss, and indigeonous identity. This month, as part of Multnomah County Library's "Everybody Reads" series, you can sit in on a special performance by Black Belt Eagle Scout, followed by a conversation between Paul and her mother, Patricia. (Wed Jan 29, 7 pm, PSU Native American Student & Community Center, free) ALEX ZIELINSKI
Kate Vargas, Eric McFadden
New York-hailing singer/songwriter Kate Vargas brings her dark and melodic blend of Americana, folk, and blues out to Dante's, with San Francisco guitar virtuoso Eric McFadden on-site to lend support to the mid-week bill. (Wed Jan 29, 9 pm, Dante's, $10)
Crissy Van Meter, Leni Zumas
Crissy Van Meter reads from her debut novel Creatures, which begins on the eve of a young woman named Evangeline's wedding on Winter Island and flows back and forth through time as she grapples with her complicated upbringing in Southern California. Van Meter will be joined in conversation by Leni Zumas, author of Red Clocks. (Wed Jan 29, 7:30 pm, Powell's City of Books, free)
Greaterkind
The Goodfoot serves up a night of neo-soul and jazz from this local supergroup comprised of musicians known for their collaborations with Coco Columbia, Farnell Newton, Amine, and more. (Wed Jan 29, 10 pm, Goodfoot, $7)
---
Thursday, Jan 30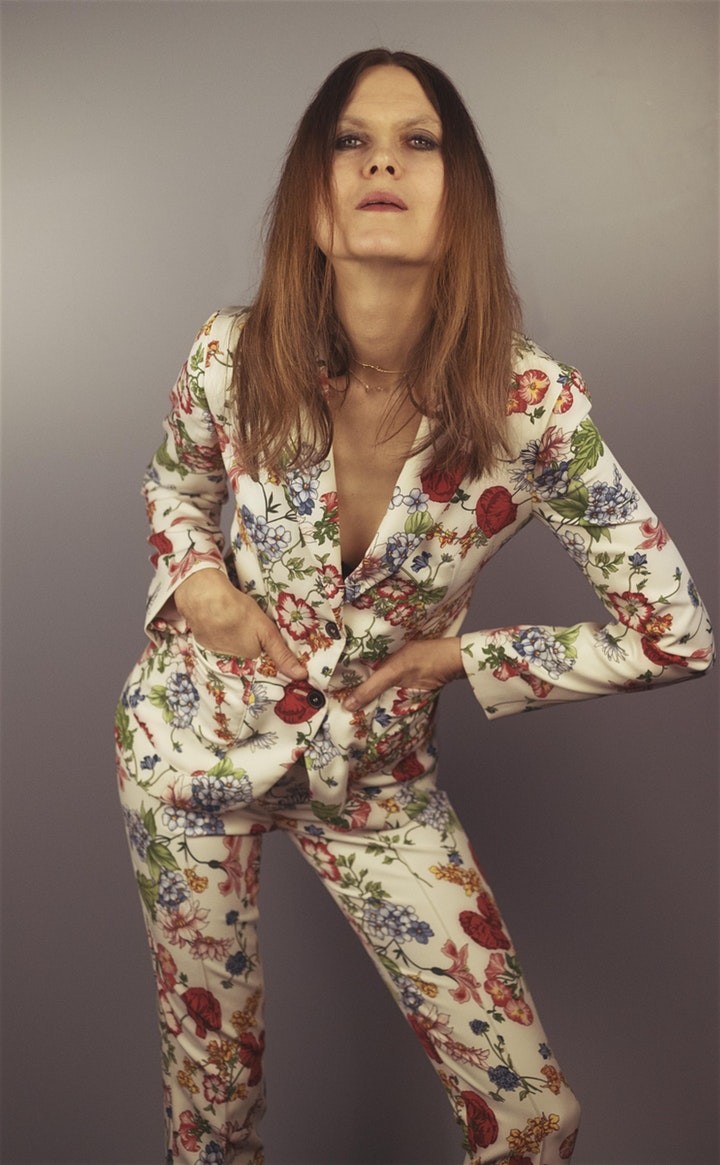 Juliana Hatfield
Juliana Hatfield's alterna-'90s rock-queen résumé is flawless. The songwriter had a hit on the Reality Bites soundtrack, played bass on the Lemonheads' classic "It's a Shame About Ray" (and was romantically linked with dreamboat frontman Evan Dando), and even guest-starred on a truly bizarre supernatural episode of My So-Called Life as a ghost teen angel. But beyond the I-wish-I-was-her list of cool points, Hatfield has been doing the same thing for the past three decades in many different musical projects: writing really, really good songs. Her whip-smart, insightful lyrics and sugary vocals are always on point; she's like if a singer/songwriter at a coffee shop were actually captivating. (Thurs Jan 30, 9 pm, Doug Fir, $20) ROBIN EDWARDS
2020 Fertile Ground Festival
Get ready for SO MUCH THEATER, because Portland's annual festival of new performance, Fertile Ground, is here! One of Portland's most accessible and affordable arts festivals, this year's Fertile Ground features some of the most adventurous artists in the region putting bold new theatrical, dance, performance, experimental, and storytelling works on a wide variety of Portland stages. For a full list of participants, venues, and showtimes, click here. (Thurs Jan 30-Sun Feb 9, Various Locations, $50-70 all-access festival pass)
Crystal Quartez, Dolphin Midwives, Omari Jazz, Avola
Portland musician and creative coder Crystal Quartez brings her ceremonial soundscapes to Holocene to celebrate the release of her debut album. Like-minded local artists Dolphin Midwives, Omari Jazz, and Avola round out the proceedings. (Thurs Jan 30, 8:30 pm, Holocene, $8-10)
Emily King
The Grammy nominated NYC-based singer/songwriter brings her soulful blend of pop and R&B to the Aladdin Theater for an intimate set featuring acoustic renditions of songs from Scenery, The Switch, and Seven and East Side Story. (Thurs Jan 30, 8 pm, Aladdin Theater, $22 & up, all ages)
Mamma Mia!
The beloved ABBA musical sashays back through Portland, possibly more loved now than ever before (we live in wondrous and inexplicable times, friends), reframing the pop gloss of the '70s Swedish superstars into a story about a girl on the eve of her wedding in Greece trying to determine which of three men is actually her father (Mom was well liked, apparently). (Thurs-Sat Jan 30-Feb 1, Winningstad Theatre, $28-48, through Feb 16)
The Daily Zeitgeist
Cracked founder Jack O'Brien and co-host Miles Gray bring their funny and informative daily podcast covering the news stories that are driving the headlines to Mississippi Studios for a special live taping of the program. (Thurs Jan 30, 8 pm, Mississippi Studios, $25-30)
Radical Face
Jacksonville, Florida-hailing singer/songwriter Ben Cooper (Electric President) brings his electronic folk and indie-pop sounds to the Wonder Ballroom stage for an all-ages show supporting his 2019 EP, Therapy. (Thurs Jan 30, 8:30 pm, Wonder Ballroom, $25-28, all ages)
Rogue Malt Whiskey Night
Rogue Hall invites you to come down and learn about malt whiskey with their director of spirits, Dewey Weddington. Admission includes four whiskey tastings, a cocktail, two beer tastes, and a Glencarin whiskey glass to take home. Whiskey offerings include Rogue Oregon Single Malt Whiskey, Dead Guy Whiskey, Oregon Rye Malt Whiskey, and Rolling Thunder Stouted Whiskey. (Thurs Jan 30, 7 pm, Rogue Hall, $25)
Don't forget to check out our Things To Do calendar for even more things to do!