February only has one extra day this year, so why did it feel about two years long? Well, mostly because we live in a casually dystopian hellscape, but also because every weekend has been packed amazingly full of awesome things to do (it really helps distract from that dystopian hellscape bit) and the last weekend of February is no exception, with tons of great music, comedy, and art to take in. Hit the links below and plan February's last hurrah accordingly.
---
Jump to:
Friday
|
Saturday
|
Sunday
---
Friday, Feb 28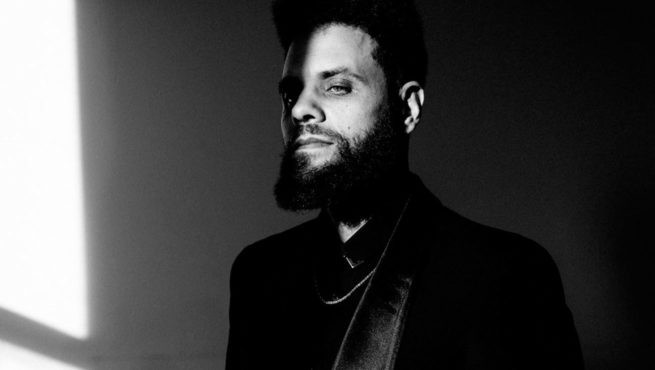 Kassa Overall
Some of the most exciting music released last year came out in early 2019, carrying with it not only one of the best album titles I've heard in ages—Go Get Ice Cream and Listen To Jazz—but also a perfectly conceived hybrid sound that producer/drummer/MC Kassa Overall cooked up with equal parts jazz, R&B, hip-hop, broken beat electronic pop, and experimentalism. How this New York-based artist plans on recreating this melty, sugar sweet musical amalgam live is anyone's guess, but I'll be there regardless. (Fri Feb 28, 8 pm, Jack London Revue, $25) ROBERT HAM
Isn't She Great: 9 to 5
The sheer size of 9 to 5's popularity is hard to understand almost 40 years after the fact, but it was a monster. It would have easily been the highest grossing film of 1980—if The Empire Strikes Back hadn't been released that same year. 9 to 5 is powered by the unexpectedly solid comic chops of Jane Fonda, Dolly Parton's infectious theme, Dabney Coleman's sweaty swagger, and the mind-altering imagery of Lily Tomlin as Snow White (complete with animated forest fauna conspiring to poison her boss). What's even more amazing (and frustrating, and honestly, sorta depressing) is how relevant the film still is, and how distant our heroic trio's dream of equal rights and equal pay remains. 9 to 5 already had bite. Somehow its teeth are even sharper now, and its comedy cuts even more painfully. (Fri Feb 28, 7 pm, Hollywood Theatre, $7-9) BOBBY ROBERTS
Out/Loud
The latest installment of Kelly's Olympian's showcase spotlighting local artists and bands with queer members brings an array of pop, soul, hip-hop, experimental soundscapes to the stage courtesy of Maarquii, Amenta Abioto, Jame, and Doubleplusgood. (Fri Feb 28, 9 pm, Kelly's Olympian, $10-12)
Beth Stelling
Originally a product of Chicago's comedy scene, LA writer and stand-up Beth Stelling has honed her ability to disarm audiences with her laid-back delivery and trounce them with her unpredictable wit for the better part of a decade. Her expertly crafted half-hour special is a highlight of Netflix's The Standups, and that's just a small taste of what Stelling will have up her sleeve when she swings through Helium for a full weekend of shows. (Fri-Sat Feb 28-29, 7:30 pm, & 10 pm, Helium Comedy Club, $17-33) CHIPP TERWILLIGER
Moe.
The long-running band out of Buffalo, New York brings their jam-oriented rock back through town to head up an intimate show at Revolution Hall. (Fri Feb 28, 8 pm, Revolution Hall, $30)
Sour Fruit Fest
Another year means another weeklong party from Cascade Brewing dedicated to celebrating sour fruit. This seems like a thing you wouldn't normally celebrate, but if you've ever had a sour fruit beer, you'd know why Cascade's spending a week with their favorite sour fruit beers on rotation, with savory/sweet food pairings and vintage bottles for sale. (Fri Feb 28-Sun March 1, Cascade Brewing House)
Thom Hartmann
The Hidden History of the War on Voting finds the left-wing presence on your radio dial exploring the strategies and tactics that conservative elites have used to silence disenfranchised citizens, along with the ways in which people can fight back through the ballot box. (Fri Feb 28, 7:30 pm, Powell's City of Books, free)
Umphrey's McGee, Andy Frasco & The U.N.
More than 20 years after forming on the campus of Notre Dame, the renowned jam and progressive rock band makes their way back to the Crystal Ballroom, with Andrew Frasco and his Los Angeles-based blues rock outfit rounding out the bill. (Fri Feb 28, 7:30 pm, Crystal Ballroom, $35-40, all ages)
Papooz
The up-and-coming French duo consisting of Ulysse Cottin and Armand Penicaut brings their retro-leaning pop and groovy bossa nova sound to the Doug Fir stage when the North American tour supporting their latest album, Night Sketches, touches down in Portland. (Fri Feb 28, 9 pm, Doug Fir Lounge, $14-16)
Danny Barnes, Mike Coykendall
Does Danny Barnes know how to freak a banjo? They don't give away Steve Martin Prizes for Banjo Excellence for nothin', you know. (Fri Feb 28, 8:30 pm, Bunk Bar, $15)
Invoke
A night of intriguing and engrossing music that is "classical... but not" from Invoke, a quartet that aims to invigorate the classics with new musical textures. (Fri Feb 28, 7:30 pm, The Old Church, $32-57)
MDC, The Breach, Bus Fights, The Wobblies, All Gonna Die
While MDC (Millions of Dead Cops, Millions of Damn Christians, Multi Death Corporation, etc.) frontman and founder Dave Dictor might not be the most famous name in punk rock history, his influence is among the most important. Forming in the early '80s in San Francisco, MDC was among the earliest hardcore bands to confront homophobia, transgender rights, animal rights, and contribute to the then-unlikely alliance of punk rock and political activism. The Long Island-born singer has called Portland home since 1995, and continues to tour with MDC, albeit with an ever-changing lineup. Although over three decades have passed since Dictor first picked up a microphone, the issues he's speaking out against are just as relevant, and his voice is just as powerful. (Fri Feb 28, 8 pm, Twilight Cafe & Bar, $10) SANTI ELIJAH HOLLEY
---
Saturday, Feb 29
All Power to the People: Remembering the Legacy of the Black Panther Party in Portland
Presented by Vanport Mosaic, a local nonprofit dedicated to memory preservation and storytelling activism, All Power to the People: Remembering the Legacy of the Black Panther Party in Portland is a recurring event celebrating the history of Portland's Black Panther Party. This one's main event centers on Kent Ford, founding member of Portland's '60s-era chapter, who will regale attendees with some stories he earned while being of service to the Black community through activism, protection, and organizing free breakfasts and health clinics. (Sat Feb 29, 3 pm, St. Johns Library, free, all ages) JENNI MOORE
Thundercat, Georgia Anne Muldrow, Brown Calculus
Stephen Bruner is finally in the spotlight. After years playing bass for punk legends Suicidal Tendencies, dropping beats for Snoop Dogg and Flying Lotus, and being a behind-the-scenes musical architect of Kendrick Lamar's To Pimp a Butterfly, Bruner is gaining success as a standalone artist, delivering deliciously funky basslines, jazz solos, and haunting falsetto under the stage name Thundercat. Because of his wide-ranging resume, Thundercat is able to seamlessly fuse genres, blending '90s R&B with Miles Davis-era jazz to produce tracks that have everyone nodding along to the beat. Local jazz favorites Brown Calculus and Los Angeles' Georgia Anne Muldrow open the show. (Sat Feb 29, 9 pm, Portland Art Museum, $48.50) ALEX ZIELINSKI
Lawrence
The rising NYC-hailing duo headed up by siblings Clyde and Gracie Lawrence bring their soulful blend of Motown-inspired indie-pop music back to town for an all-ages show at the Wonder Ballroom. (Sat Feb 29, 9 pm, Wonder Ballroom, $18, all ages)
Eyelids, Talkin' To Johnny, Zebra Hunt
On Eyelids' fourth full-length The Accidental Falls, the group finds fresh possibilities in the seemingly exhausted supply of guitar-based music, assisted through every step of the journey by producers Peter Buck (R.E.M.) and Tucker Martine. They apply the perfect amounts of shimmer and aching melody to "Mermaid Blues" and the slow building "Ceremony," and dogged rock on the title track and "1, 2, 3." The latter may be one of their finest moments as a band, starting with a sinuous groove and closing with an acid-drenched guitar battle. Combined with vocal turns from Slusarenko and Moen that evoke Left Banke singer Steve Martin Caro or Colin Blunstone of the Zombies, The Accidental Falls feels like a successful version of those re-recordings that bands from the '60s and '70s make as a way to update their hits for a modern audience. (Sat Feb 29, 8 pm, Mississippi Studios, $12-14) ROBERT HAM
Samuel E-M & the Joyful Noise
Portland musician Samuel Eisen-Meyers and his backing band brings their soulful and upbeat blend of rock, blues, and pop down to the Jack London Revue for a late-night performance. (Sat Feb 29, 11:55 pm, Jack London Revue, $10)
Wally Shoup & Friends, Halfbird, Olsen Twins Ghostlight Ensemble
The organizers of the PDX Jazz Festival really should slap their name and logo on to this showcase of Northwest experimental sounds. All the better to help encourage music lovers to head to No Fun and pay proper tribute to Seattle saxophonist Wally Shoup. Since the '70s, Shoup has been turning jazz upside down and shaking it until all the change has fallen out of its pockets. His scrabbling, muscular solos have locked horns with fellow sonic explorers like Nels Cline and Sonic Youth's Thurston Moore and walked away from the musical battle, bloodied and unbowed. (Sat Feb 29, 9 pm, No Fun, $8-10) ROBERT HAM
6th Annual Brewstillery Festival
Some of the best breweries and distilleries in the country gather under a big tent in front of StormBreaker for a daylong festival pairing the best spirits with the best beers, along with live music all day long. Participating pairing teams include Breakside & Freeland Spirits, Migration & Captive Spirits, Pono & Aria, Ex Novo & Rolling River, and many more. (Sat Feb 29, noon, StormBreaker brewing, $25-45)
Joshua Radin & Friends, Ben Kweller, William Fitzsimmons
Acclaimed singer/songwriter Joshua Radin brings his acoustic folk sounds back to town and links up with fellow musicians Ben Kweller and William Fitzsimmons for a night of song and storytelling in the round at Revolution Hall. (Sat Feb 29, 8 pm, Revolution Hall, $33.50)
Taylor Kingman, The Resolectrics
The frontman of the Hill Dogs brings his finger-picked-yet-crispy folk-rock and narrative-drivin lyrics to Bunk, with ample and welcome support from local all-stars the Resolectrics. (Sat Feb 29, 8:30 pm, Bunk Bar, $8)
Bricks Cascade LEGO® Fan Expo
It's a LEGO convention! There's gonna be a ton of those things. Lego everywhere! For the love of God, do not be barefoot anywhere near this thing. (Sat Feb 29-Sun March 1, 10 am, Oregon Convention Center, $8.75-11, all ages)
Donavon Frankenreiter, Christina Holmes
Billabong-sponsored surfer and frequent Jack Johnson collaborator Donavon Frankenreiter comes back ashore for a headlining show at the Aladdin. (Sat Feb 29, 8 pm, Aladdin Theater, $25-30)
Echosmith, Weathers Jayden Bartels
The rising Los Angeles-based indie-pop trio headed up by siblings Sydney, Noah, and Graham Sierota returns to Portland for an all-ages show supporting their latest album, Lonely Generation. (Sat Feb 29, 8 pm, Hawthorne Theatre, $25-30, all ages)
Becky with the Good Jokes
Becky Braunstein's all-star comedy extravaganza returns to the Funhouse Stage to take advantage of the Leap Day, using February's extra 24 hours to squeeze in great stand-up sets from Heather Marulli, Chris Johnson, Carly Ballerini, Whitney Chitwood and musical guest Jet Black Pearl. (Sat Feb 29, 10 pm, Funhouse Lounge, $8-12)
Thor, Stovokor, Pegasister
Dante's brings the Thor. Not the Norse god, or the Marvel ass-kicker, but the Canadian metal master, hitting Portland in support of his latest, Hammer of Justice. So who could you possibly put on a bill to support THOR? Oh, that's right. Portland's Klingon death metal warriors Stovokor, known for making even the stoutest headbanger experience bij. That'll do nicely. Q'aplah! (Sat Feb 29, 9 pm, Dante's, $10)
Fresh Oyster Battle of the PNW
Nothing like arming some oysters and watching them go head to head in a battle to the dea... wait, no, that's not what "oyster battle" actually means, apparently. This oyster battle will be determined by your palate, and you'll have to choose whether Washington's oysters or Oregon's are better. (Sat Feb 29, 4 pm, Rogue Pearl Public House, free)
Monster Jam Triple Threat Series
SATURDAY SATURDAY SATURDAY! SUNDAY SUNDAY SUNDAY! MONSTER JAM RETURRRRRRNS TO PORRRRTLAAAANNND! GET READY TO CHEER ON FAN-FAVORITE TRUCKS LIKE GRAAAAAVE DIGGER, EL TORRRRRO LOCO, AND MONNNNSTERRRR MUTT AS THEY TEAR UP THE MODA CENTERRRRRR, DRIVING ALL CRAAAAAAAZY AND PUMPING OUT CARBON MONOXIDE IN AMOUNTS THAT ARE PROBABLY LEEEEEEEETHAL! AND THERE'S MORE, MORE, MORE—LIKE A PIT PARTY THAT LETS YOU MEET THE DRIVERRRRRS! ARE YOU READY FOR THIS? CAN YOU HANNNNDLE MONSTER JAAAAAAAAMMMM??? (Feb 29-March 1, Sat 1 pm & 7 pm, Sun 1 pm, Moda Center, $20 & Up) ERIK HENRIKSEN
---
Sunday, March 1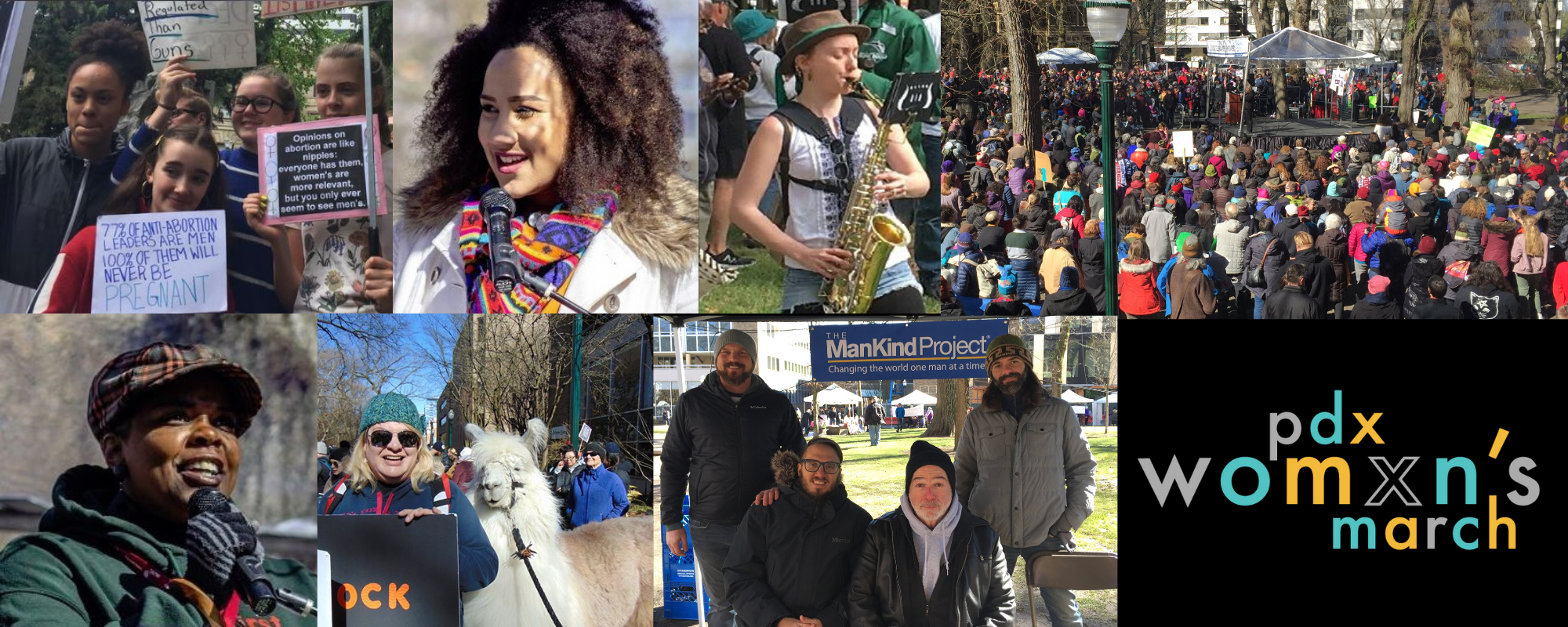 Womxn's March & Rally for Action
Portland Womxn's March has changed a lot since its inaugural 2017 run—and that's a good thing. After posing for photos with cops in pussy hats, mysteriously losing thousands of dollars in donations, and making both trans women and women of color feel shut out from leadership, Portland Womxn's March has been reborn as an inclusive, intersectional, and genuinely inspiring event. Show up and support your community, Portland. (Sun March 1, noon, PSU Park Blocks, free, all ages) ALEX ZIELINSKI
Uniform & The Body
The latest entry in the Body's shapeshifting discography finds Portland's grim soothsayers teaming with the industrial punks of Uniform to draft yet another map of hell. With song titles lifted from revered works about WWII ("Come and See"), self-mutilation ("In My Skin"), and parricide ("We Have Always Lived in the Castle"), the seven churning tracks on Mental Wounds Not Healing evoke a post-everything nightmare of unholy grafts and infinite grief. Melting guitars, agonized howls, and throbbing drum machines cohere into a soundtrack for the worst possible version of the future, and like the best works of horror, it strafes our relative comfort with startling visions of what should not be. (Sun March 1, 9 pm, Doug Fir Lounge, $15-18) CHRIS STAMM
Portland Timbers vs. Minnesota United FC
After last year's disappointing first-round playoff exit in Utah, the Timbers front office kept busy during the offseason adding rising Polish striker Jaroslaw Niezgoda, Columbian international Yimmi Chará, Chilean forward Felipe Mora, and Croatian defender Dario Župarić to the team's ranks. The influx of talent gives head coach Giovanni Savarese the first real chance to impose his preferred high-press tactics and strengthens the team's aging core in what's shaping up to be a make or break season in the Rose City. (Sun March 1, 4:30 pm, Providence Park, $34 & Up, all ages) CHIPP TERWILLIGER
Cake
There's no band quite like Cake. Since forming in Sacramento in 1991, the five-piece has produced seven albums and numerous hits that dominated the airwaves in the late '90s/early '00s, including "The Distance," "Never There," and "Short Skirt/Long Jacket." Cake is known for their highly produced sound, deadpan vocals, and frequent use of trumpet. Between simple riffs and bouncing bass lines, the rock band transports us to a time when MTV still played music videos. (Sun March 1, 8 pm, Aladdin Theater, $45, all ages) ROSE FINN
Cones, Reptaliens
The rising Los Angeles-base dream-pop duo comprised of brothers Jonathan and Michael Rosen makes their way to Portland for an intimate show supporting their 2019 album, Pictures of Pictures. (Sun March 1, 8 pm, Polaris Hall, $12-14)
AC Sapphire, Rebekah Garibay, Weezy Ford
Rebekah Garibay and Weezy Ford lend their tremendous support to friend AC Sapphire as she throws a party celebrating the release of her latest single. (Sun March 1, 8:30 pm, Bunk Bar, $10)
New Move, Beauty Contest
Portland quintet New Move bring their doo-wop and R&B-inflected pop and rock sounds the latest installment of Sunday Sessions at Rontoms, with local indie rockers Beauty Contest rounding out the bill and celebrating the release of their latest single. (Sun March 1, 8 pm, Rontoms, free)
Carsie Blanton, Jamie Drake
The prolific folk, rock, and jazz singer/songwriter out of New Orleans returns to town for a headlining set supporting her latest album, Back Up. (Sun March 1, 8 pm, Mississippi Studios, $15-18)
Harry Potter and the Goblet of Fire
The Oregon Symphony brings Patrick Doyle's magical score to life on stage at the Schnitzer while Harry Potter and the Goblet of Fire plays out behind them on the big screen. (Sun March 1, 7:30 pm, Arlene Schnitzer Concert Hall, $35 & Up, all ages)
Dig a Pony's 2nd Annual Record Sale
Usually Dig a Pony showcases some of the best DJs the city has to offer, but today they're not only bringing a whole bunch of 'em together for one day, but those DJs aren't just spinning records, they're selling 'em too. Enjoy good grooves, and then pick up some sides from these DJs' personal collections. (Sun March 1, 2 pm, Dig a Pony, free, all ages)
Kenny Garrett Quartet, María Grand Trio
Revolution Hall hosts an evening with the Grammy Award-winning post-bop and jazz saxophonist and flautist who gained recognition as a member of the Duke Ellington Orchestra and Miles Davis's band before branching out on his own successful solo career. Rising Switzerland-born and NYC-based saxophonist and composer María Grand and her band round out the bill. (Sun March 1, 8 pm, Revolution Hall, $29.50-39.50)
Conscious Comedy for Community Cycling Center!
Portland's got a rich history of using comedy as a means to make the community a better place, and tonight is no exception, with Alberta Co-Op and Conscious Comedy coming together to present some of the city's finest improv talents as they use their quick wits and fertile imaginations to help support the Community Cycling Center (Sun March 1, 7 pm, Oregon Public House, $10, all ages)
Don't forget to check out our Things To Do calendar for even more things to do!