Justin Morrison (Scrappers if you're nasty) is a fascinating fellow who is hard to categorize. He's a Portland-based visual artist who carves and paints brilliant little "monuments" in a primitive, outsider style that are both figural and conceptual, as well as silly, sexy, and tremendously charming. He's also got a hefty pedigree as a designer in a wide range of disciplines from editorial design, advertising, photography, video, and creating merch. Oh, and he also had a much-lauded, glorious run as art director for the Portland Mercury. In our conversation, we talk about getting wild outdoors, the cruelty and beauty of life, and getting a tan on your naughty bits.
How does your background in advertising influence or affect your current artistic endeavors?
Oh, you got it backward, broham. It's the art stuff I do that affects the ad stuff. You see, I got invited to work on ads because of the art I make, so I'm always trying to bring more humanity into the ads. No matter what the product, service, or cause I'm working on an ad for, I use it as a medium to make earnest art about how strange and beautiful it is to be alive right now.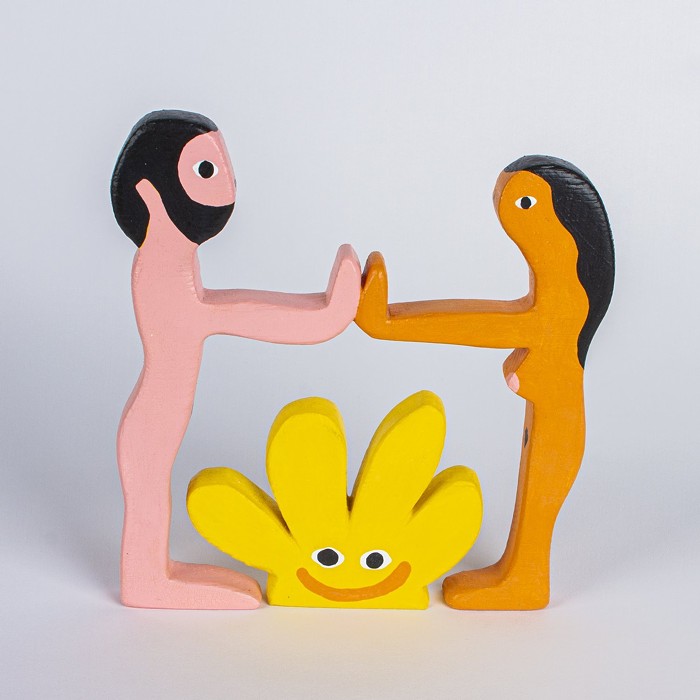 What about your background as a teenage pet store poop cleaner?
I grew up in an apartment that didn't allow for pets, so I hung out at the local pet store a lot and they eventually gave me a job cleaning the cages. It was a cute job, but it showed me some hard realities. When reptile owners came to buy food for their pets it meant I had to put on a chainmail metal glove and reach into a cage to take innocent little pink newborn babies from mother rats while they attacked the shit out of my hand in an effort to protect their babies. 
I would love to hear your process for the monuments, how much you plan each one, your steps for carving and painting, and what drives your bigger storytelling instincts.
Step 1: Doodle some goofy idea. Step 2: pencil it onto some scrap wood I have leftover from fixing up my busted old house. Step 3: Cut the picture out of the wood and sand it. Step 4: Paint it. Step 5: Wonder how the final piece ended up being so different from the original doodle. The bigger story I'm trying to tell is that little moments like hugs and handshakes are worth celebrating.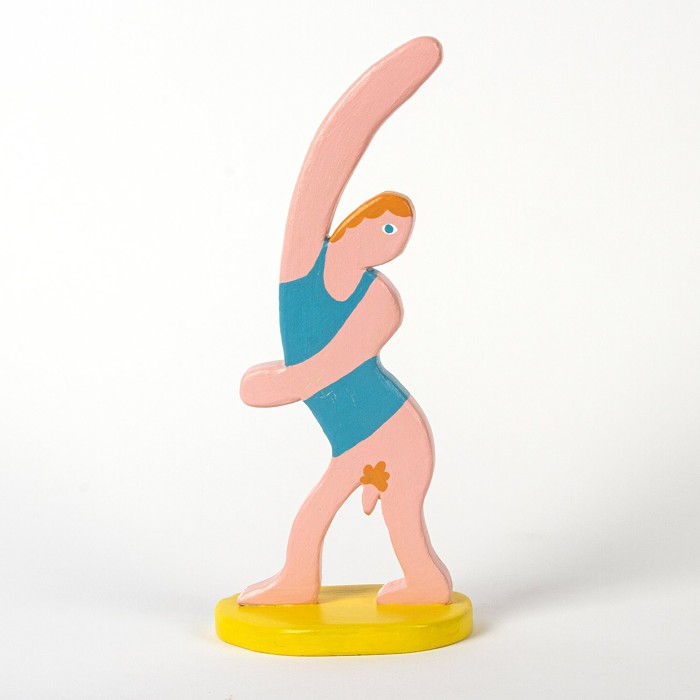 Clearly getting out into the PNW wilderness is a meaningful part of your life, tell me about the outdoor magazine you created, Stay Wild.
I started Stay Wild to share the adventure stories I didn't see in print or online. I saw a whole community of creative outsiders doing awesome things outdoors and wanted to create a place to celebrate those stories. It was pretty awesome for the six years I did it. I learned about so many cool people and got to go on a couple adventures with them too!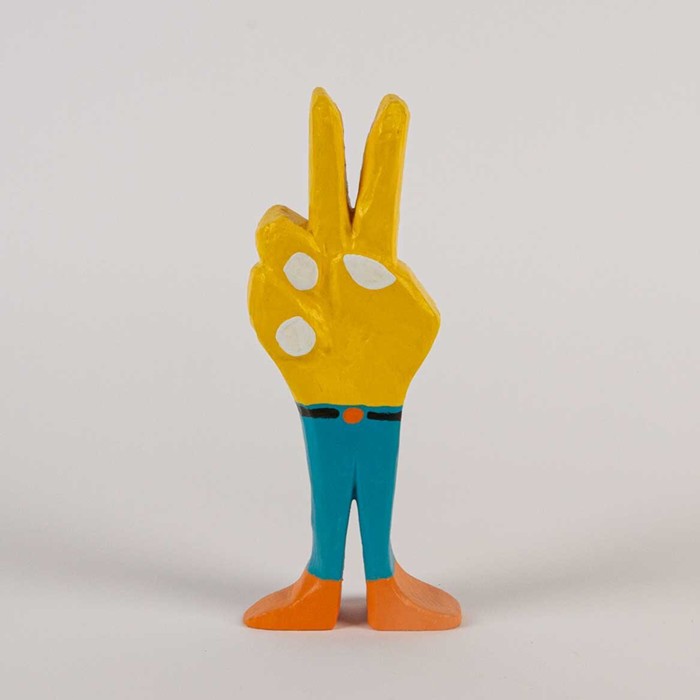 Your sobriety is a journey you've offered to discuss—how did addiction afflict you, and what would you say to anyone struggling or questioning?
At the end of my first year doing Stay Wild magazine my drinking, drugging, and dishonesty caught up with me and got me arrested for the fifth time in my life. I got what they call "the gift of desperation" and made getting sober my new passion in life. I have eight years of sobriety now and help others in the way I am helped, just by doing it one day at a time. Ever since getting on my knees and admitting my powerlessness to my addiction, life has weirdly become so much more awesome and humble. I used to think I was charming and people loved it when I got wasted. I was afraid I'd have to stay loaded forever, it's a relief to find out I was wrong about that.
What are you listening to while you're painting and drawing?
I listen to a lot of Major Lazer, Mac DeMarco, Dirty-Word Dance Hall, Phil Elvrum, Calypso Records, and Bad Bunny. It's not the kind of soundtrack I recommend for most adults.
And goals for 2023? 
Oh yeah! I want to make a surfy music video. I want to make at least one piece of art about being honest with myself. I want to go to the nude beach and get a tan. I want to get married to my sweet-hearted wild woman, Sera! I'd like to learn how to be a fruit farmer, or at least google it once and leave the tab open for a couple months.
---
Justin "Scrappers" Morrison's current show, Love is Home, is hanging at Stumptown on SE Belmont in Portland OR, through May 23.
Find more of Scrapper's work at humanpocketknife.com and on Instagram at @scrappers.