After a star-studded weekend, Portland's got a Stellar gift waiting for you at the end of this week courtesy the hilarious and luminous Bri Pruett, and on the way there, make sure you stop and enjoy yourself a special screening of kung fu greatness, the farewell of Portland's Funniest Person, a chance to boo King Lebron as hard as your lungs will allow, and a whole lot more. Click the links and plan your week accordingly.
---
Jump to:
Monday
|
Tuesday
|
Wednesday
|
Thursday
---
Fences
Last night, while leaving a screening of the solid and engaging adaptation of August Wilson's play Fences, which was directed by Denzel Washington, a man walking behind me said to the woman walking next to him that this is not the kind of Denzel film he likes. It's too act-y, it's all about the Academy Awards. Clearly, he wanted Washington to shoot more and talk less, but Fences has no guns and a whole lot of talking about life; it deals with failed dreams, race relations in mid-century America, marital problems, parenting problems, working-class problems, drinking problems, problems with debts, with mental health, and, ultimately, with death. What might kill the character Washington plays in Fences is not a car chase or a shootout, but blocked arteries. He is a normal guy with a very standard suite of personal and social issues. The man behind me was correct; it is likely Washington will be recognized by the Academy for this performance. And thank God! It is good to see a great actor take a break from his fall into the abyss of crap and produce something of social, artistic, and cultural value. CHARLES MUDEDE
Various Theaters, see Movie Times for showtimes and locations
It's Gonna Be Okay!
Portland comedian Barbara Holm presents her weekly stand-up showcase featuring a revolving lineup of local comedians and national touring acts.
7:30 pm, East Burn, free
The Sky Above & Earth Below (Last Show)
The Sky Above & Earth Below throw themselves a goodbye party, with help from Blowout, Drunken Palms, and Dowager.
7 pm, Black Water Bar, $8
Dena Rash Guzman, Leah Noble Davidson, Stephen Lackaye
Northwest-based poets Dena Rash Guzman, Leah Noble Davidson, and Stephen Lackaye share from their latest collections and works.
7:30 pm, Powell's City of Books
Pacifica Quartet
The Quartet welcomes cellist Johannes Moser in joining them for performances of pieces by Schubert, Puccini, Shostakovich, Wolfe, and Ravel.
7:30 pm, PSU Lincoln Performance Hall, $30-52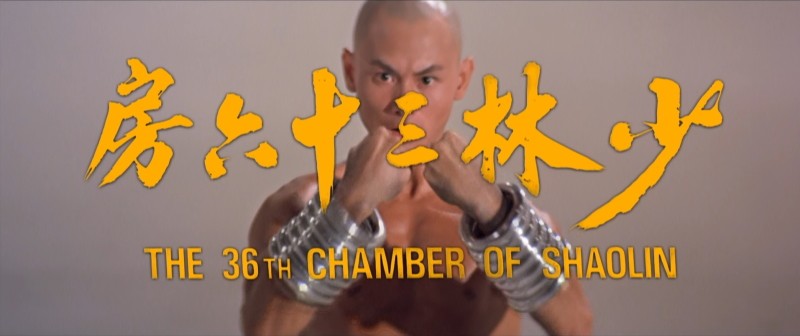 Kung Fu Theater: 36th Chamber of Shaolin
This month's installment in Dan Halsted's ongoing celebration of all things whoop-ass is a rare 35mm print of what many consider to be the single best kung fu film ever made, 1978's The 36th Chamber of Shaolin, starring a young Gordon Liu.
7:30 pm, Hollywood Theatre, $9
Duncan Campbell
The Portland-based philanthropist and the founder of "Friends of the Children" reads from his new book, The Art of Being There, which shares Campbell's journey in founding the local mentoring program.
7:30 pm, Powell's City of Books

Fuzzy Logic
Fuzzy Logic brings you a night of genre-bending electronic music that ranges from experimental to danceable, and everywhere in between. Tonight's installment features sets from Pezzner, Proqxis, Mr. Projectile, and Todd Armstrong.
9 pm, Holocene, $6
Melt, Ladywolf, Bryson Cone
Some of Portland's most vibrant (and loud) rock and pop outfits gather together for a benefit show to help support Not OK PDX.
9 pm, The Liquor Store, $5
Lion
The incredible true story of why you should never have children in India. Based on Saroo Brierley's memoir A Long Way Home, the film, an inspiring drama that earns tears without jerking them, begins with five-year-old Saroo (Sunny Pawar) becoming separated from his mother and brother and ending up a thousand miles away in Calcutta. First-time feature director Garth Davis jangles the nerves with these early scenes, but don't fret: Saroo is rescued soon enough, adopted by a saintly Australian couple, John and Sue Brierley (David Wenham and Nicole Kidman), who raise him up lovingly to become Dev Patel. Grown-up Saroo, tortured by the knowledge that his family never knew what happened to him, sets out to find them, with only his distant memories and Google Earth to assist him. ERIC D. SNIDER
Various Theaters, see Movie Times for showtimes and locations
>
Vaya Sin Dios: The Farewell Show of Nariko Ott
Sometimes I'll be on the radio with Nariko Ott, and even though we're not in the same room and he has no idea what I look like, he'll compliment my appearance. I'll miss this when Ott, one of the city's most-accomplished comedians, departs for NYC in the near future. I'll miss the comedy more, of course. Slightly. Go to Ott's jam-packed farewell show tonight! DIRK VANDERHART
8 pm, Helium Comedy Club, $10
Blazers vs. Cavaliers
There's no denying that the Blazers have been struggling recently, but a win against the Cleveland Cavaliers—the reigning NBA champions and the Eastern Conference's best team—just a few weeks before the All Star break could set the tone for the second half of the season. It'll be fun to see how the Blazers handle the legendary LeBron James, talented point guard Kyrie Irving, and Lake Oswego native Kevin Love. Buy a ticket and find out. DOUG BROWN
7:30 pm, Moda Center, $54, all ages
Shut it Down! Guantanamo Visibility Action
Peace and Justice Works Iraq Affinity Group, Amnesty International Group 48, and the Portland Close Guantanamo Coalition gather to protest the 15 years of human rights abuses at Guantanamo, and to pressure President Obama in the last days of his tenure to finally close the prison camp.
4 pm, Hawthorne Bridge
Portland Old Time Music Gathering Kickoff Party
A cajun-flavored country celebration that commences the Old Time Music Gathering for its 18th year, with performances from the Gros Brouillard Cajun Band, the Waysiders, and Maris Otter.
7 pm, The Spare Room, free
Joshua Mohr
Bay Area novelist Joshua Mohr reads from his new memoir, Sirens, which chronicles the author's struggle with substance abuse and addiction.
7:30 pm, Powell's City of Books
Rick Bain & the Genius Position, The Hugs, Souvenir Driver
Long-running local pop rock quartet Rick Bain & the Genius Position bring their sweetly melodic sounds to the Doug Fir Lounge.
9 pm, Doug Fir, $8-12
Revolution Comedy
Every second and fourth Wednesday, local stand-up comic Andie Main hosts a benefit showcase designed to assist progressive causes through the power of comedy. The lineup changes from show to show, but big laughs for a great cause are always guaranteed.
7:30 pm, Curious Comedy Theater, $10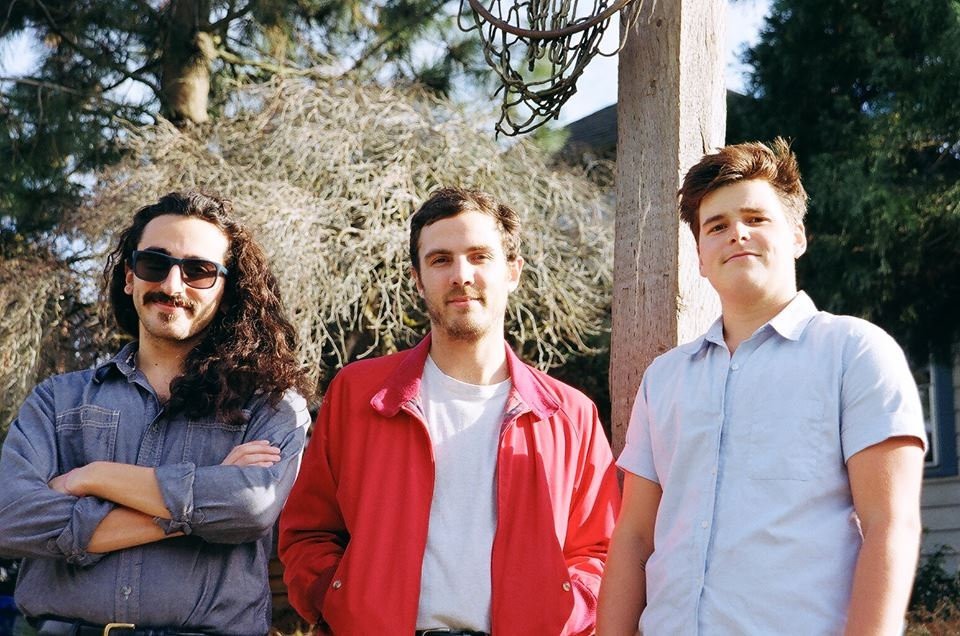 Post Moves, Gulch, Rural Savage, Twelve Gardens
Post Moves 2016 full-length, Mystery World Science Show, offers 12 songs of delicately moody guitar pop that lazily but purposefully amble like a fat bumblebee buzzing from daisy to daisy. CIARA DOLAN
8 pm, Turn! Turn! Turn!
Stellar
If you're still kicking yourself for missing last fall's presentation of Stellar, Bri Pruett's hilariously smart one-woman show, you are in SO much luck! This highly regarded Portland standup (and Mercury contributor) has revived her very funny show about the many men she's been intimate with (and their astrological signs) that was one of the crowd favorites of the 2016 theater season. Catch it now and don't make the same mistake twice! WM. STEVEN HUMPHREY
9 pm, Funhouse Lounge, $20-120
Piff the Magic Dragon
An evening with magician and comedian John van der Put, who performs under the stage name Piff the Magic Dragon. After breaking out as the stand-out star on Penn & Teller: Fool Us and nearly winning season 10 of NBC's America's Got Talent, Van der Put opened a solo stage show in Las Vegas at The Flamingo.
8 pm, Helium Comedy Club, $20-28
Miranda Sings
Tacoma-hailing comedian and writer Colleen Ballinger brings her popular internet character to the Keller for a night of lipstick-coated stand-up, song, and dance with the Portland stop on her "Miranda Sings… You're Welcome" tour.
8 pm, Keller Auditorium, $39.50-75
Nocturnal Habits, Arrington De Dionsyso, China Star, Alto!
KPSU and What's This Called present an all-ages show headlined by Nocturnal Habits, the new post punk and rock outfit spearheaded by Unwound's Justin Trosper and Sara Lund.
8 pm, Lola's Room, $6-8
Colum McCann
The Dublin-born/New York-based author comes to the Schnitz to discuss his latest book, Thirteen Ways of Looking, McCann's first collection of short fiction in more than a decade.
7:30 pm, Arlene Schnitzer Concert Hall, $32
Point Juncture, WA, Saroon
Local soul quartet Saroon play an album release show for their debut full-length, In The Garden Of Cities Built From More.
9 pm, The Fixin' To, $5
Whim Grace, Maurice & the Stiff Sisters, Yacolt Burn
The local singer-songwriter brings her soulful blend of indie pop to the White Eagle Saloon in support of her new album, Black Holes and Unicorns.
8 pm, White Eagle, free
Don't forget to check out our Things To Do calendar for even more things to do!