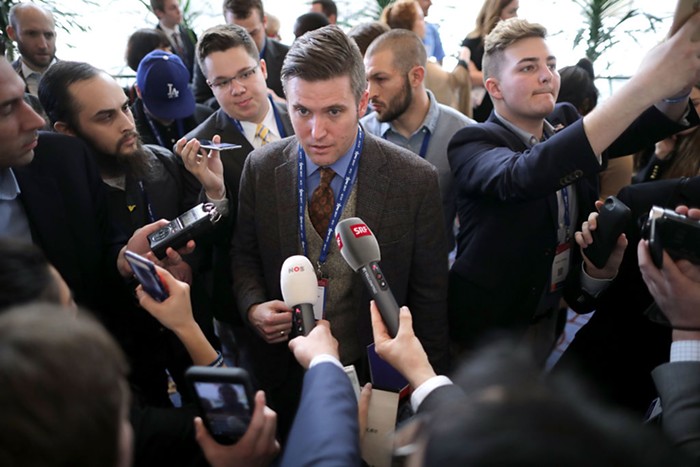 What I witnessed in Whitefish, Montana this past holiday season was hardly the first instance of online mobs doing scary things. In Whitefish, it was neo-Nazis directing an online "troll storm" against the town's Jewish business owners, based on the online mob's belief that local Jews were unfairly trying to run white nationalist Richard Spencer out of Whitefish. In other places and times, it's been other online mobs doing other monstrous things.
But if a recent lawsuit achieves its aim, it may become a little more perilous to get caught directing an online "troll storm" of the kind that descended on Whitefish.
Explaining the lawsuit to Vice, David Dinielli, deputy legal director for he Southern Poverty Law Center, said that the online aggression and threats that targeted Whitefish—and one Jewish real estate agent in particular—show that the tactic of inciting an online mob "has become a new weapon of hate." He continued: "We want to eventually remove this weapon from the arsenal. This is not OK, and it's subject to legal sanctions." The article continues:
Whether that's really true will be decided in court. While [Tanya Gersh, the Jewish real estate agent] isn't the first person to sue for online harassment, hers is the first lawsuit to go after someone for inciting a troll storm, in which an individual purposefully mobilizes an online mob. Right now, the legal system's approach to combatting online harassment and hate is murky and uneven, often failing the victims.
Montana has an Anti-Intimidation Act. If this lawsuit succeeds, it may be in part because of that.
Sponsored
Virtual Auction Event & Drag Queen Fashion Show. You won't want to miss this show!