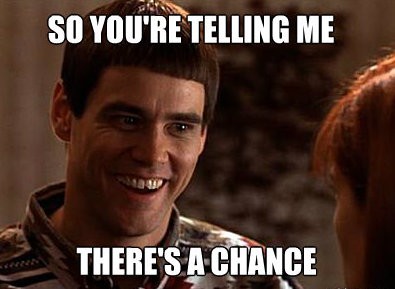 It's time to bump up the likelihood that Portland will be home to a Major League Baseball team in the future from .0001 percent to .001 percent. Things are looking up!
"Portland would be on a list" said MLB Commissioner Rob Manfred on Wednesday at a press conference in Seattle, answering questions about potential cities that could get a franchise if the league somehow decided to expand from 30 to 32 teams. "Yeah, I think Portland's a possibility. We would need, if we were going to go to 32, we'd need a western time zone team. We'd need at least one more."
KGW is excited about this.
Portland on short list for @MLB expansion, commissioner says https://t.co/ybAuIp57GV pic.twitter.com/JJAT3ZBhrU

— KGW News (@KGWNews) September 21, 2017
MLB commish Rob Manfred said Portland would be on the list if baseball decides to expand in the future Will Portland ever get an MLB team?

— KGW News (@KGWNews) September 21, 2017
But, like when there's any speculation about a professional sports franchise coming to a city, it's important to take it with a very large grain of salt. Portland's name only came up because a Seattle-based reporter specifically mentioned Portland—"our neighbors to the south, would Portland be on the short list?"—and Manfred didn't initiate the city's mention himself.
The way Manfred responded, it's very likely the commissioner would have said the same thing about any west coast city. Say, for example, If I asked Manfred "our neighbors to the south, would Klamath Falls be on the short list?" It's entirely likely that he'd respond "Klamath Falls would be on a list," in that it's city that also exists in the Pacific Time Zone.
But, still, it's fun to dream, I guess.