[Remember back in 2017? When I hated Under Armour? Well, I still hate Under Armour. Anyway, here's a post I wrote back in February 2017.—Steve]


Sponsored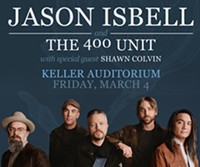 Jason Isbell has established himself as one of the most respected songwriters of his generation. Don't miss Jason Isbell and the 400 Unit, March 4th at Keller Auditorium!
People who know me know I despise Under Armour—mostly because it's the workout gear for bro-dudes who never work out. (Seriously, stop wearing your underclothes out in public, you look ridiculous.) Anyway, now I have yet another reason for despising Under Armour (who is also opening up a new office in PORTLAND in a few months). Their CEO, Kevin Plank, has made public his support of Trump in an interview with CNBC's Fast Money Halftime Report.

From Business Insider:
"To have such a pro-business President is something that is a real asset for the country," Plank said. "People can really grab that opportunity."
And later:
"He wants to build things he wants to make bold decisions and be really decisive," Plank said, referring to Trump's plans to build a border wall and pass a large infrastructure improvement bill.

"I'm a big fan of people that operate in the world of publish and iterate versus think, think, think, think, think," Plank said. "So there's a lot that I respect there."
Plank's love of Trump is not necessarily a new thing, since he's been flitting around Trump's orbit before and after the election. But this latest revelation? GOOD TO KNOW. If you can afford to, throw your Under Armour gear in the garbage where it belongs, vow to never buy it again, and start planning a real Portland-style welcome when they arrive in a few months.