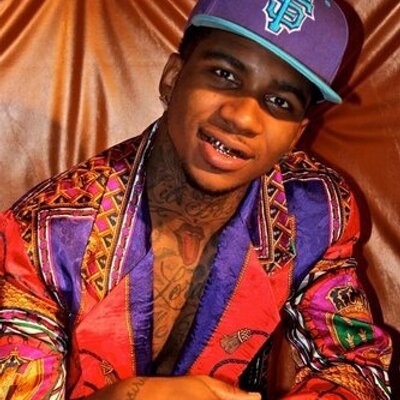 Sponsored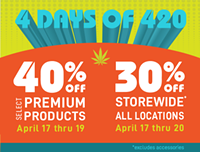 30-40% off Premier Dispensaries April 17-20
Flower, pre-rolls, edibles, carts and more.
These 4 Days of 420 are for you.
Lil B, Keyboard Kid, Dior Worthy, Ripley Snell
For roughly the last 10 years, Lil B has been a dedicated student of hip-hop, a deconstructionist rapper and producer whose work can sound like anything from the hip-hop of the late-'80s, new age spoken word, super-free freestyles, deep funk, and hyphy. Now Lil B, AKA his Zenned-out cult-leader persona BasedGod, is one of the most influential rappers of the decade for his variegated production and delivery styles. Made of entirely self-produced beats, the Lil B's 2017 album Black Ken is a casual, 27-track masterpiece. His show at the Hawthorne on Halloween will be a party full to the brim with good vibes. (8 pm, Hawthorne Theatre, $25-30, all ages) JENNI MOORE
Halloween at The Bronze: Buffy The Vampire Slayer Tribute Event
Holocene transforms into the beloved Sunnydale night club from Buffy the Vampire Slayer for a one-night celebration, with local bands Surfer Rosie, Shannon Entropy, Internet Beef, Mira Death (Sweeping Exits), Anothernight, and the Breaking performing tunes from the show's soundtrack, and DJ Colin Jones (SNAP! '90s) spinning the finest in goth hits the entire night. Hosted by Barbara Holm. 8 pm, Holocene, $7-10)
Digable Planets
The trailblazing hip-hop trio headed up by Ladybug Mecca, Doodlebug, and Butterfly bring their jazz-tinged styles to the Revolution Hall stage for a special Halloween performance. (9 pm, Revolution Hall, $31.50)
Fidlar, Dilly Dally, The Side Eyes
On their thrilling 2015 debut, Sore, Dilly Dally managed to channel the best and noisiest anthems of '90s alt-rock radio without getting caught up in slavish devotion to period detail. On their sophomore outing, Heaven, the Toronto quartet sounds more like themselves than ever. The album's nine songs are standalone marvels that cohere into a heavy and epic whole, an album-length dirge that screams and howls and soars. There's still plenty of pop pleasure here, but it's the sublime kind of bliss that can't be divorced from the pain and fear that preceded it. (8:30 pm, Crystal Ballroom, $25, all ages) CHRIS STAMM
Ganjaween
It's like Halloween—but on weed! Not so much a haunted house as it is a mixer for people involved in the state's cannabis industry, connecting producers, processors, wholesalers, and yes—customers. There'll be games, food, open consumption allowed, and live music by top-flight DJs. (5 pm, The North Warehouse, free)
Death From Above, CRX
The Canadian dance-punk duo headed up by bassist Jesse F. Keeler and drummer/vocalist Sebastien Grainger return to town to celebrate the reissue of their debut EP, Heads Up. (8:30 pm, Wonder Ballroom, $25, all ages)
True Halloween Tall Tales with Don Frost
Don Frost isn't a traditional stand up. He doesn't write jokes or routines. He just gets up there and goes right off the rails, ranting on whatever catches his mind's eye. It's different every time—but every time it's tremendous. (8 pm, Helium Comedy Club, $12) ANDREW R. TONRY
Death Throes: Halloween MMXVII
DJs Astareth and Grey Deth present a special Halloween installment of the Tonic's weekly death rock, post-punk, and dark wave dance party, with live performances from an array of tribute acts including 1919 (Bauhaus), Bad Juju (Siouxsie and the Banshees), F.A.D. (D.A.F.), and Fatal Jest (Killing Joke). (8:30 pm, Tonic Lounge, $7)
Don't forget to check out our Things To Do calendar for even more things to do!