The Portland Police Bureau (PPB) is taking applications for a brand-new job: Homeless Community Liaison.
The new hire, announced this morning, will act as a translator of sorts between the homeless community and sworn officers who interact with houseless Portlanders on a daily basis. According to the job description, the liaison will work with PPB's training division to educate new officers on "communicating, policing, and providing services to the unsheltered community" and will represent PPB on all issues related to homelessness.
To qualify for the new position, applicants must be familiar with existing homeless services in Portland, understand "unsheltered community culture," and be knowledgeable about equity issues regarding homeless polices, among other administrative-related skills. The liaison will not be a sworn police officer and will not carry a weapon. The job offers an annual salary ranging anywhere between $53,280 and $98,796.
It's not clear if this liaison will be required to have a background in mental health care or substance abuse disorders—two issues that are disproportionally represented in Portland's homeless community.
PPB's interactions with Portland's growing homeless population has taken center stage in the past year, prompted by an Oregonian investigation that found 52 percent of all arrests in 2017 were of people experiencing homelessness. As activist groups suggested a more humane solution to addressing homelessness, spin-off neighborhood organizations called for a heightened crackdown on homeless camps. The head of Portland's police union, meanwhile, blamed the city for allowing homelessness to turn Portland into a "cesspool."
"This position is a critical component to our response to those in the homeless community," said PPB Chief Danielle Outlaw in an emailed statement. "This person will influence how the Police Bureau responds to people in the homeless community and ensure the Police Bureau is in line with best contemporary policing practices. The Homeless Liaison will also focus on the imperative partnerships we have with social service and other governmental agencies so we are all on the same page."
PPB aims to hire someone for this position by the end of January.
Sponsored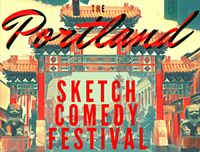 Sketch comedy troupes from all over N. America descend on The Siren Theater for 3 glorious nights.