The internet is a vast, unruly place, capable of birthing many terrible things—for instance, the conspiracy theory that Donald Trump is a hero who is going to rid our nation's government of pedophiles (also known as QAnon). Or, another example: the ability to sell truly awful, inexplicably hideous jewelry.
As it turns out, both of these proclivities intersect in one Oregon woman who has gained national media attention over the last couple days. Her name is Jo Rae Perkins.
Sponsored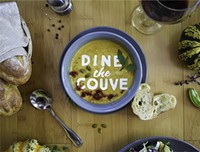 Experience the bounty of northwest flavor with special menus at Clark County restaurants all month.
On Tuesday's election night, Oregon Republicans picked Perkins to run against Sen. Jeff Merkley, a Democrat, in his November reelection bid. But there was one problem: That night, Perkins publicly professed her belief in QAnon—a dangerous right-wing conspiracy theory that turned violent with Pizzagate back in 2016, and has only gone more off-the-rails since then.
Perkins later retracted the video where she praised QAnon, and then told OPB that she regrets the retraction—so as of Friday, Perkins is on the record as believing in QAnon. (She also told OPB that she find QAnon message boards to be "Socratic.")
Curious about who this Perkins person really is, I turned to my time-honored practice of Googling her. That turned up her Instagram profile, which mostly has photos of her grandkids, cars and planes, and political fodder like this:
But if you scroll down the page a bit to the summer of 2017, a new classification of posting appears. It looks like this:
"Jewelry by JP? What's that?" Well, the page is private, but the public bio confirms it's the handiwork of Perkins herself:

Mercifully for us all, the bio also includes
a link to her jewelry website
, which is decidedly
not
private. It's home to some illustrious peacocks:
And a bracelet that
won second place
in the Linn County Fair (and may also include some QAnon code?).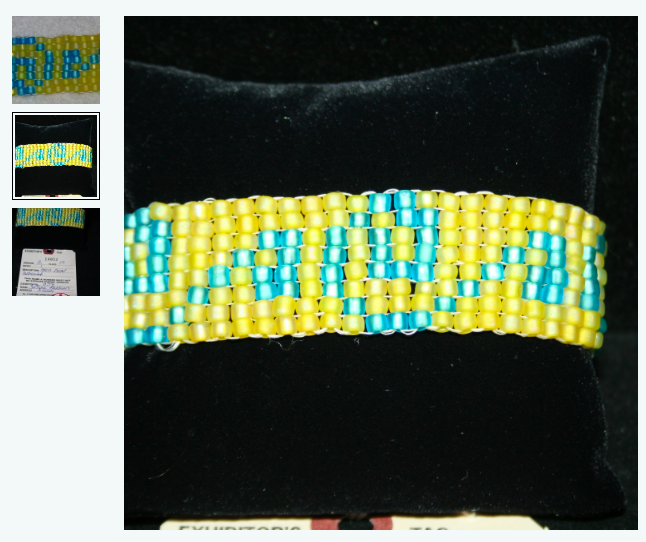 But the real money here, the
pièce de résistance
, is a little collection called Fantasy Fish.
"Queen Fantasy Fish is a one of kind with her own personality," reads Queen Fantasy Fish's description, which also helpfully alerts us that there is only one left. "Lilac fins and plum silver body. This is one of a kind as no 2 Fantasy Fish are the same. Sits on a 16" pink beaded choker with extension chair and lobster clasp."
"No 2 Fantasy Fish are the same," indeed:
Jo Rae Perkins isn't going to be elected to the Senate in November—that is, unless Oregon's political demographics change drastically in the next few months, or Merkley finds himself embroiled in a scandal that is
worse
than believing in QAnon. But while she'll probably never go on to represent Oregon in Washington, D.C., Perkins can rest easy knowing that she has represented her state well in one aspect: by making beaver and duck jewelry that looks nothing,
nada
, not even a little bit, like beavers or ducks.
God bless.
Sponsored
This 9th floor patio boasts stunning views of the city, three mountains, and Portland's West Hills.