It's been a week since the
Mercury
published a story
with numerous sexual, physical, and psychological abuse allegations against E.D. Mondainé, a pastor and local civil rights advocate.
Since then, Mondainé has stepped down from his position as president of the Portland NAACP chapter. Mondainé held that role since 2018, stepping in after the local NAACP's former president, Jo Ann Hardesty, was elected to Portland City Council.
Hardesty and Mondainé have been good friends for years, both through the NAACP and beyond. Since her election to council, the two have collaborated on city policy issues and campaigns meant to benefit Black Portlanders—like the development of the Portland Clean Energy Fund and the conversation around labeling earthquake-prone buildings.
Hardesty declined the Mercury's initial request for comment regarding the story. This morning, however, she released this statement about the allegations:
"Last week shook my foundation. Reading the horrible allegations of sexual, emotional and psychological abuse charges against my friend and brother bought me to my knees. What do you do when the accused is someone you know as family?

It's inexcusable for adults to take advantage of children. It's wrong to abuse power for personal gain. These are core values I believe in my bones.

My gut is always to believe the victim and condemn the alleged abuser. To the victims I say I am so sorry this happened to you. I pray for your healing and for you to find the justice abuse victims deserve."

Sponsored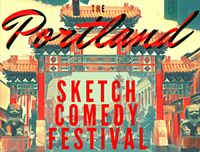 Sketch comedy troupes from all over N. America descend on The Siren Theater for 3 glorious nights.