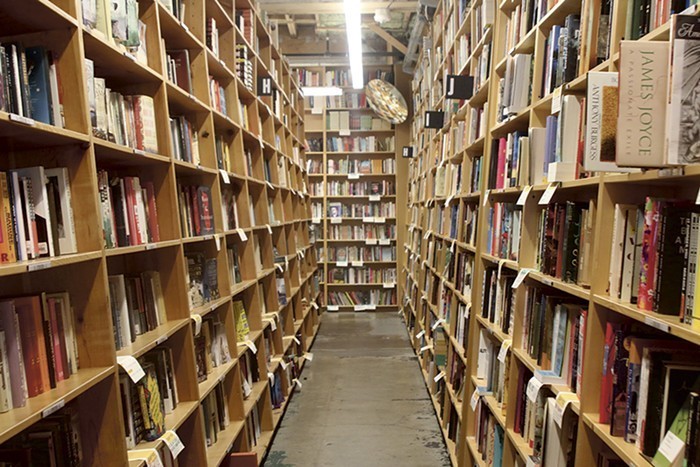 Bibliophiles now have a new option to snag the latest Erik Larson novel in person, as beloved Portland institution Powell's Books is finally offering customers the option of contact-free pickup at the store's Burnside location, starting today.
As the renowned bookseller announced on its website, you can now choose to stop by the downtown shop and snag your online order from a table outside the shop's entrance on 11th and Couch.
These contactless orders don't just apply to the stock on hand at the Burnside shop either. Powell's will ship over any books that might be in their other store locations or at their partner warehouses. It just might take a little longer to get your books that way.
While Powell's has been doing yeoman's work to ship a flood of online orders, they're far from the first Portland bookshop to offer in-person pickup. Nearly all the independent bookstores in the Portland metro area have been offering curbside pickup for months now. Still, considering the breadth of reading material that Powell's continues to offer, this new option is a welcome spot of positive news on this grey Portland morn.