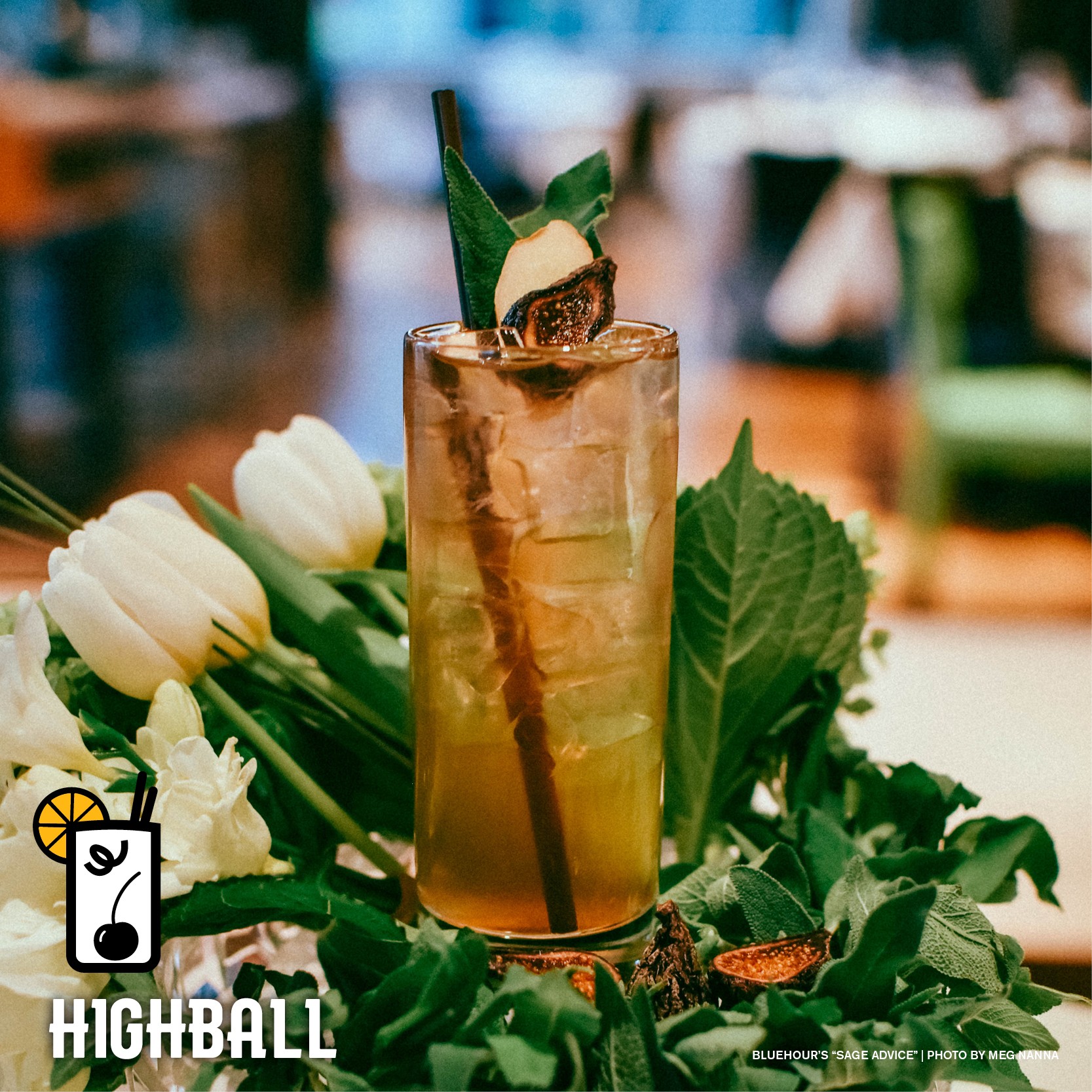 The Cocktail: Sage Advice
What's In It: 1.5 oz Jim Beam Repeal Batch, 1 oz sage, ginger, and fig syrup, .25 oz lemon juice. Shaken, rolled into a highball glass, topped with Fever Tree soda. Garnished with two sage leaves (cocktail created by Dani Frosh)
What They Say: "We decided to make a cocktail around Jim Beam Repeal Batch. With seven generations of whiskey-making knowledge and some fresh-picked sage from a friend's garden, we went with "a fun play on words" cocktail with a refreshing kick, just in time for spring! "
When You Can Get It: Mon-Thurs 4-11 pm, Fri 4 pm-midnight, Sat 10 am-midnight, Sun 10 am-9 pm

Back to the Portland Highball Cocktail List
Found something you like and don't want to forget about it later?
Just click "Save Event" on any event page to save it to your own private list.
250 NW 13th Ave., Portland, OR 97209
503-226-3394
Hours: Bar: Mon-Thu 4 pm-11 pm, Fri 4 pm-midnight, Sat 10 am-midnight, Sun 10 am-9 pm, Dining Room: Sun-Wed 5 pm-9 pm, Thurs-Sat 5 pm-10 pm
http://www.bluehouronline.com/
Venue Hours
Bar: Mon-Thu 4 pm-11 pm, Fri 4 pm-midnight, Sat 10 am-midnight, Sun 10 am-9 pm, Dining Room: Sun-Wed 5 pm-9 pm, Thurs-Sat 5 pm-10 pm