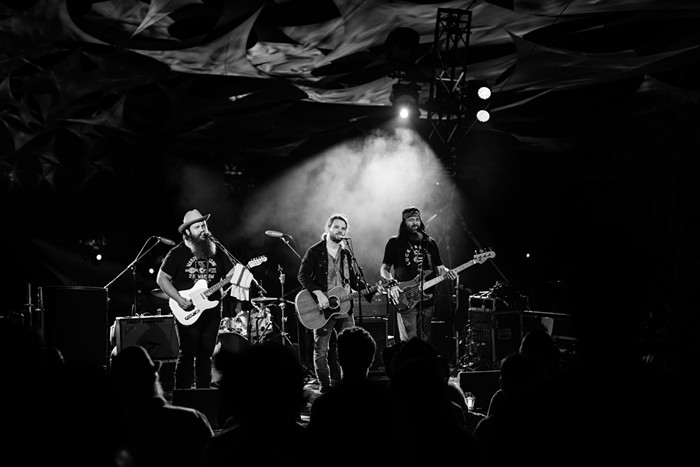 We've got a brand-new Pickathon video for you in our ongoing presentation of the Portland-area music festival's Starlight Series, spotlighting the nocturnal magic of that intimate, after-hours stage where bands play into the wee hours.
This season's second episode features rising country singer/songwriter Brent Cobb playing "Let the Rain Come Down," a track from his major label debut, Shine on Rainy Day, released last year on Elektra Records. The song's energy is haunting, with twangy, psychedelic guitar work, stomping percussion, homespun lyrics, and Cobb's soulful drawl.
In case you missed the first episode of this season's Pickathon Starlight Series:
• Episode 1: Marlon Williams
These Starlight videos will continue with a new performance every month exclusively at the Portland Mercury and the Stranger—check back in December for another choice clip!