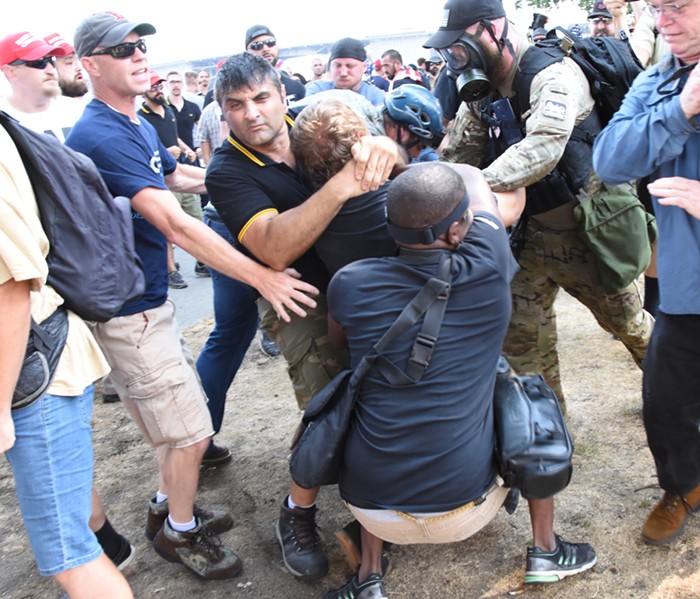 Right-wing marchers and left-wing protesters had a dumb clash on the waterfront Sunday afternoon, with pepper spray and punches flying. A handful of people got bloodied up. Nearly everybody got called a Nazi.
The right-wing rally was organized by Vancouver-based vlogger Joey Gibson, who runs "Patriot Prayer":
March the waterfront in Portland Oregon. The more hatred we see the more we have to stand against it. The more threats that we get the more we have to come out to show no fear. The more people lie about us the more we have to show who we are. We will continue to come into Portland with a simple message that is focused on truth, love, and freedom.
They met at the waterfront park. A few self-identifying neo-Nazis and more than a handful of open white nationalists joined the Patriot Prayer march which was, predictably, met with dozens of anti-fascist protesters. It was pretty violent from the start, with skirmishes and punches almost immediately. Right-wing militia group the Three Percenters ran security for Patriot Prayer.
Here are my pictures and video.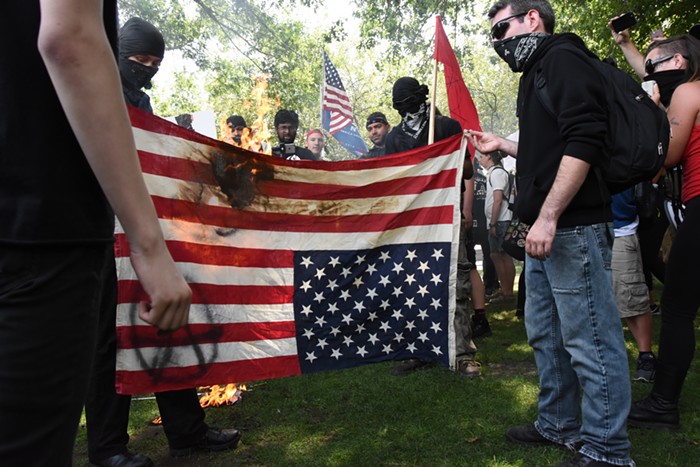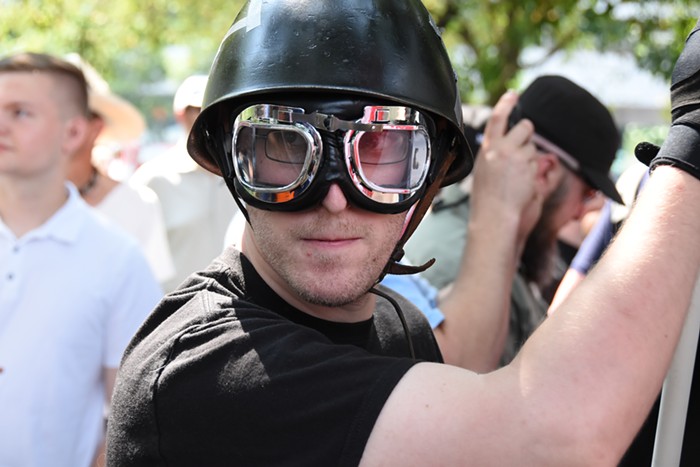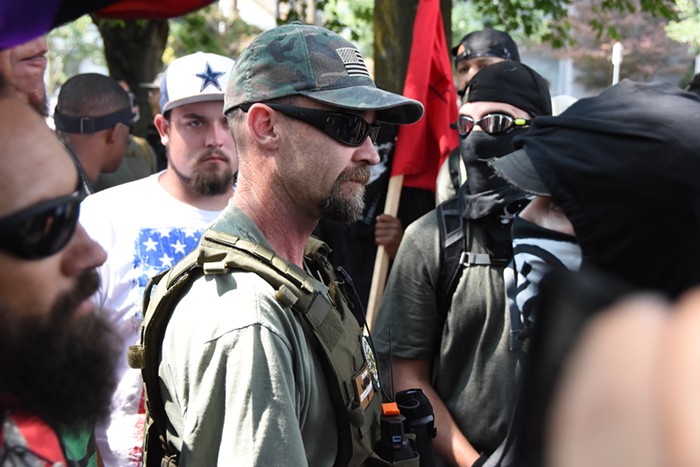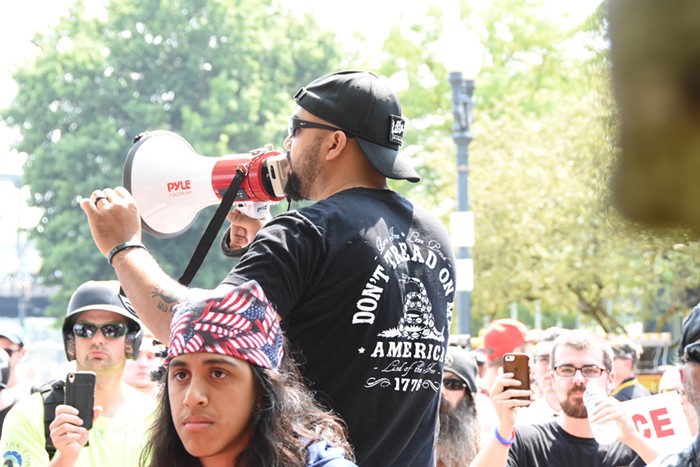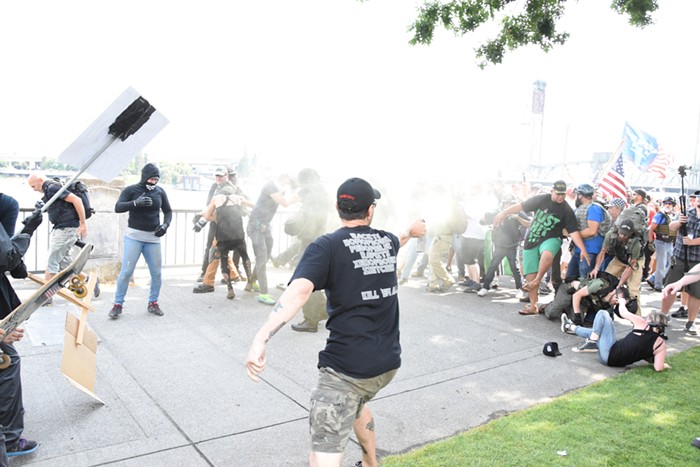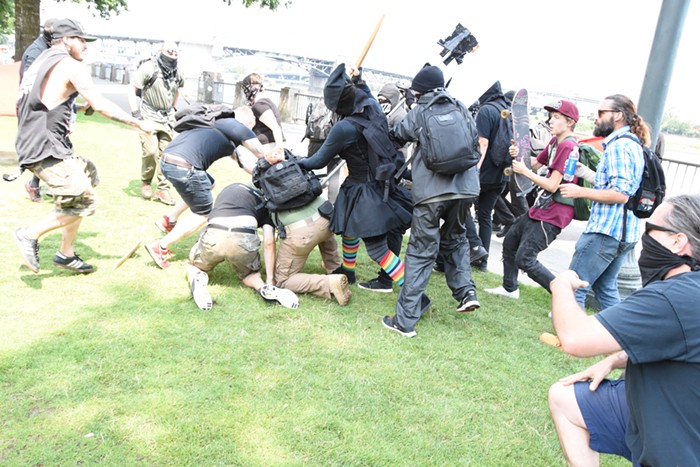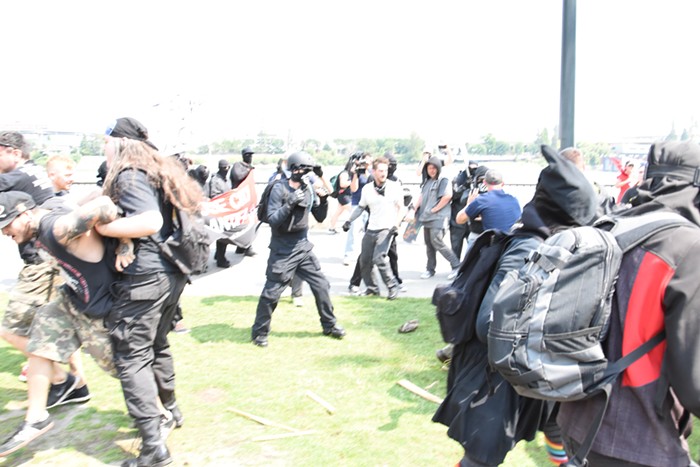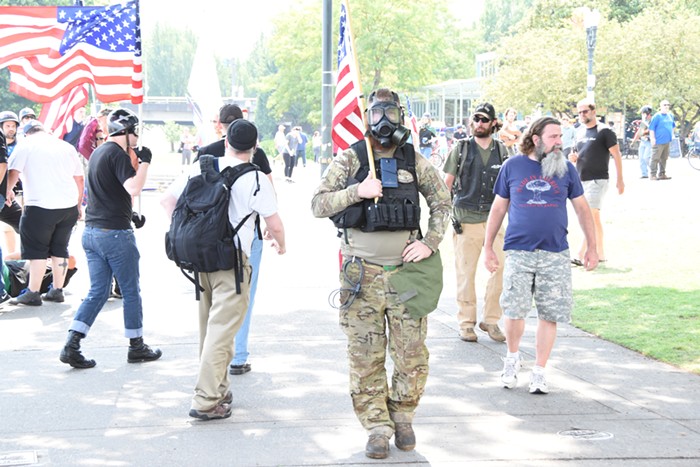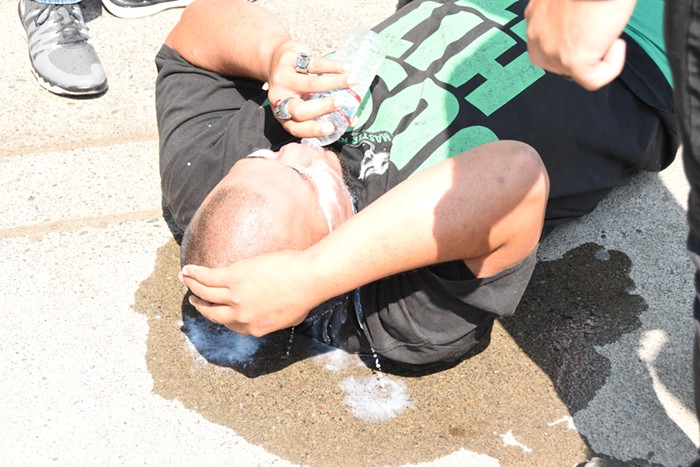 And then another fight... (action about 20 seconds in). I didn't see what started it.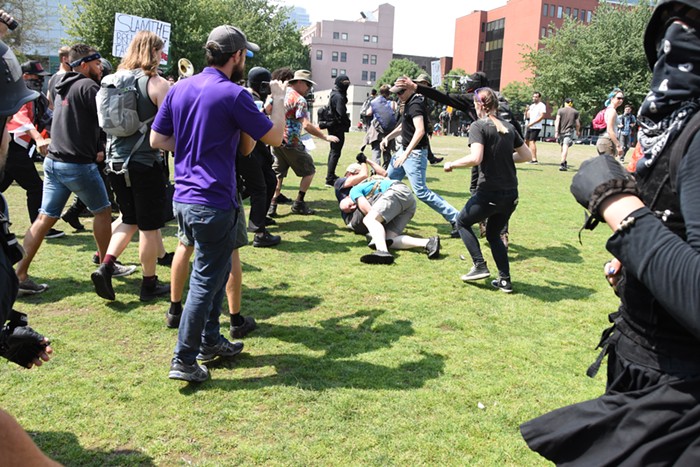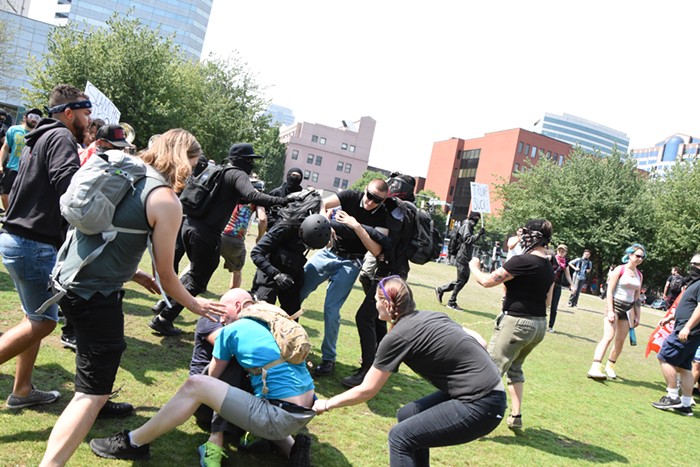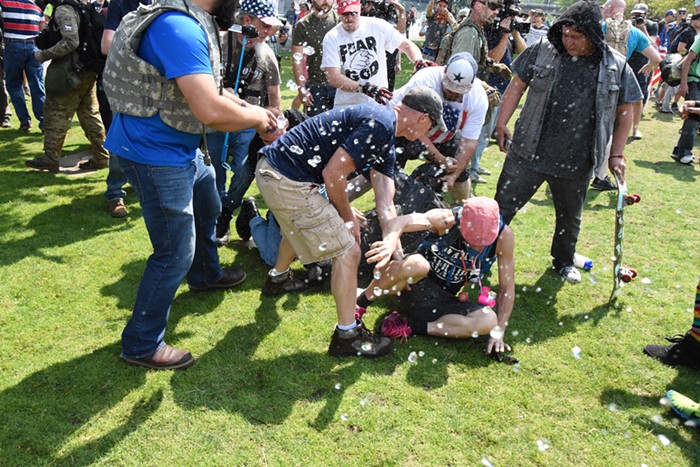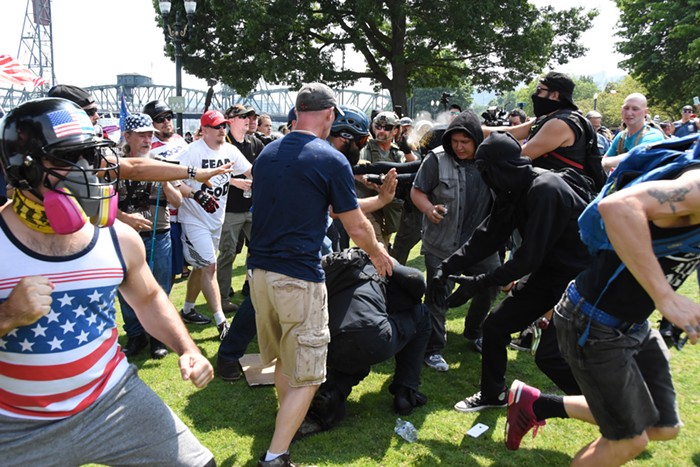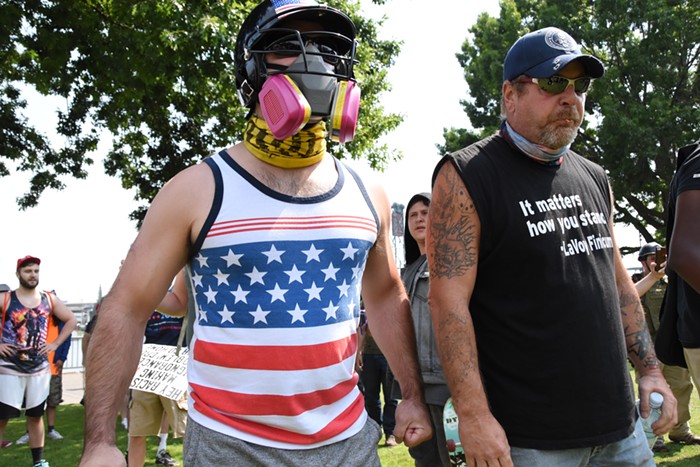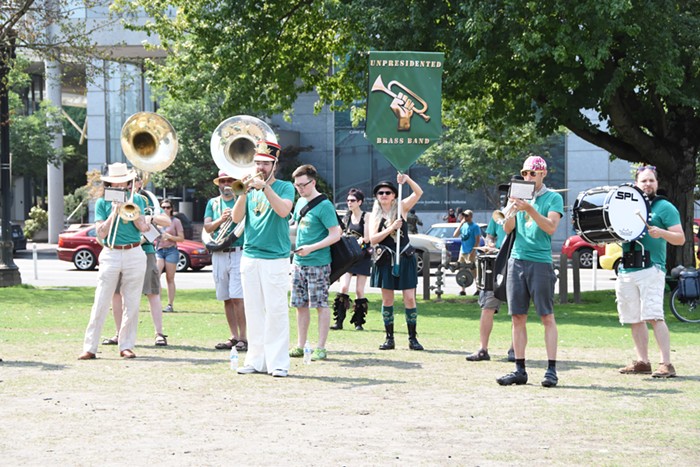 And then, again, a fight. At the 61-second mark, a group of right wingers slam a protester, whose face got fucked up, to the ground. A guy with an alt-right "Kekistan" flag punches him the face at the 67 second mark.