MAYOR TED WHEELER isn't prone to second-guessing himself in public.
Sponsored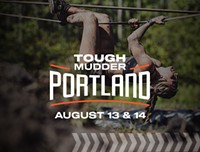 Lock in your summer adventure, Portland. Join us for world famous obstacles over a 5K or 10K distance.
From the earliest days of his tenure—amid outraged protests over Trump's presidency and frequent disruptive demonstrations at City Hall—to more recent decisions on how to address homelessness, Wheeler has tended to pick a course and stick with it.
Now there's a glaring exception.
Last week, the mayor formally announced a decision that's rankling some landlords. In an appearance before a volunteer advisory committee on Friday, February 9, Wheeler affirmed what his office told reporters earlier in the week: He'll support doing away with a controversial loophole in Portland's renter relocation policy.
The policy requires landlords to pay between $2,900 and $4,500 when they evict a tenant without cause, or if they force tenants to move following a rent increase of 10 percent or more. But since its inception in February 2017, the policy has exempted property owners who only rent a single unit—a provision aimed at protecting the interest of mom-and-pop types who might be especially reliant on rental incomes.
And until last week, that didn't look like it was going to change. While Commissioner Chloe Eudaly and tenant advocacy groups had long argued against the single-unit exemption, Wheeler announced on January 19 that he'd oppose doing away with the exception when City Council makes the relocation fee policy permanent later this month.
In the January announcement, the mayor said he wanted more data on the rental market, and that he'd instructed the Portland Housing Bureau not to change that part of the policy when the law came back before council.
But hints of misgivings emerged almost immediately. The week after Wheeler made the announcement, whispers bubbled out of City Hall that he'd changed his mind, and would soon announce support for killing the exemption. Then there was word that he'd reversed course yet again, and now did want to keep it.
And now we're here. On February 6, Wheeler's deputy chief of staff, Michael Cox, called to say the mayor had a change of heart. Wheeler now plans to support killing the single-unit loophole—while allowing exemptions for property owners who rent ADUs or live in part of a duplex and rent out the other half.
"A couple weeks ago, he did say he was going to refrain from amending the one-unit exemption," Cox told me. "He also said he had no philosophical objection and that he was going to continue listening to feedback."
Exactly what feedback proved persuasive is unclear.
Tenant activists had railed against Wheeler's position. Jo Ann Hardesty, the NAACP leader and former lawmaker running for city council, had chided Wheeler and other leaders for inaction. Commissioners' offices had worked on a compromise.
Now, with his mind allegedly made up, Wheeler can expect to face plenty more feedback. The Portland Tribune reported last week that the mayor's reversal had already inspired one landlord representative to resign from a city board.
More fallout is sure to follow—small landlords have never been shy in their hatred of this law. And then we'll find out if Wheeler's decision is final, after all.