Now that Valentine's is behind us (mostly—I'm sure some of us are still enduring some sort of fallout) we can get down to business; the business of rocking the fuck out and laughing our asses off. And if those two things aren't enough to sustain you, there's some storytelling going on, a NXT LVL marketplace to peruse, and a chance to take a trip to the wondrous world of Wakanda. It's a very, very busy weekend ahead; hit the links below and load your plate accordingly
---
Jump to:
Friday
|
Saturday
|
Sunday
---
Friday, Feb 16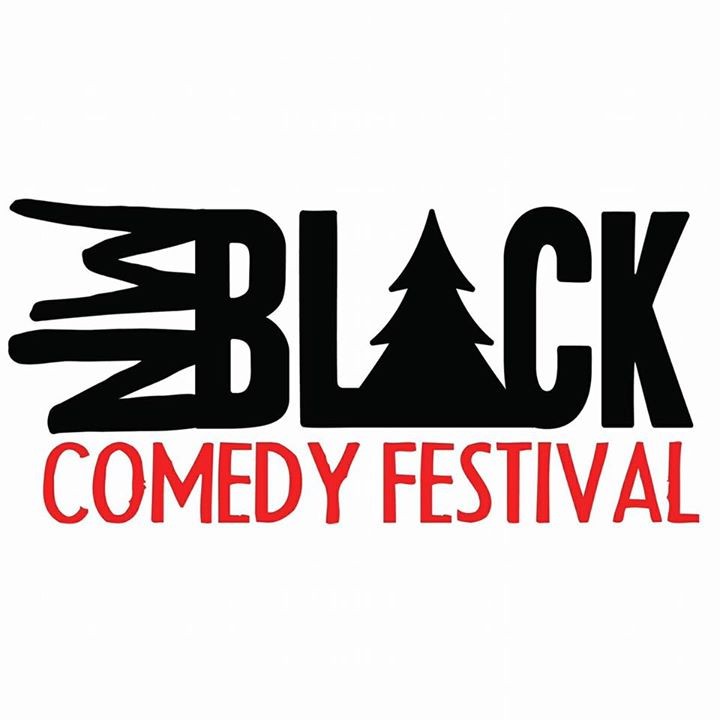 2nd Annual NW Black Comedy Festival
The NW Black Comedy Festival is back for a second year, with a new location—the Billy Webb Elks Lodge, a major center of Portland's Black history—and a fantastic lineup including local improv geniuses Broke Gravy; a live episode Merc columnist D Martin Austin's comedy-dissecting podcast Your Fault for Listening; and a special edition of Minority Retort, the city's only showcase for comedians of color (and one of its best, period). MEGAN BURBANK
Feb 16-18, Fri-Sat 6 pm; Sun 5 pm; Billy Webb Elks Lodge, $10-150
Sabertooth Micro Fest
Sabertooth Micro Fest returns this weekend to host three nights of mind-melting psychedelic stoner rock. This year's lineup includes the occult heavy metal forbears of Coven, indie rock guitar hero Jay Som, and local favorites like Cat Hoch and Lavender Flu. CIARA DOLAN
Feb 16-18, 7:30 pm, Crystal Ballroom, $25-30, all ages
Giants in the Trees, Skull Diver, Mere Mention
The first thing you'll probably hear about Giants in the Trees is that the band's bassist/accordionist is none other than Krist Novoselic of Nirvana. But musically, Giants in the Trees shares little (if anything) with Novoselic's famous past—after meeting at their local Grange in Skamokawa, Washington, late last year the four-piece released their swamp-rocky self-titled debut and has since been playing shows around the Pacific Northwest. The band's true star is singer/guitarist Jillian Raye, whose enchanting, Stevie Nicks-esque vocals and sultry runs buoy songs like "Sasquatch" and "The In-Between." Giants in the Trees strays into quirky realms on the zydeco-influenced "Ode to Pacific Anarchism," but pop explorations like "Paper Life" cut the occasionally strange tracks with magically melodic rock. RYAN J. PRADO
8 pm, Mission Theater, $15, all ages
It's Not You, It's... OK, Yeah It's You
A special night for those who don't have the rosiest of outlooks on Valentine's Day, starring singer and storyteller Stephanie Schneiderman, with support from true tales by Shelley McLendon, Anthony Kell, and Chris Williams.
8 pm, Siren Theater, $14-16
Strange Ranger, Cool American, World Record Winner, Stella Walker
Ever since releasing their monumental, 72-minute-long debut LP Rot Forever in 2016, signing with East Coast indie label Tiny Engines, and putting out the phenomenal sophomore album Daymoon last year, Strange Ranger has showed no signs of slowing down. Despite comparisons to indie rock torchbearers Modest Mouse and Built to Spill, the Portland band has carved out an identity all its own. Perhaps most distinct about Strange Ranger's sound is Isaac Eiger's vocals—sometimes he's screaming, other times he's whispering introspective lyrics. That's what makes them one of my favorite bands in the Northwest and beyond. Tonight they're kicking off their US tour with an all-ages show at Black Water Bar with fellow local acts Cool American, World Record Winner, and Stella Walker. DELANEY MOTTER
7:30 pm, Black Water Bar
Drunk in Love: Beyoncé vs. Drake
Ante Up PDX and Tribute Night throw a Valentine's party for people who prefer to express their love and affection in the form of hitting the dancefloor and staying there all damn night, and Doc Adam will be doing his best to keep them there by pulling from hits, remixes, b-sides and deep cuts from the Queen Bee and that one dude with all the ghostwriters.
9 pm, Holocene, $10
Holiday Friends, Paper Brain, Siren & the Sea
Holiday Friends, from Astoria, take straightforward pop-rock songs and dress 'em up with synths, programmed rhythms, and other future-stuff.
9 pm, Mississippi Studios, $10
DJ Manny, DJ Taye, Sonic D, Eric Fury, Monster Eats the Image
Chi-Town takes over PICA for this night of footwork featuring DJ Manny and DJ Taye, two producers who helped create and define the subgenre in the early 2000s with the now-global Teklife collective. Synthesizing influences from ghetto house, Detroit techno, and beyond, footwork is also a style of dance with lightning-fast moves that bring to life the sound's intricate rhythms. This event features DJ sets, performances, a dance workshop led by Manny and Taye, plus a screening of the 2014 documentary I'm Tryna Tell Ya, which gives an intimate glimpse at the close-knit Teklife crew and key figures like DJ Spinn, RP Boo, Traxman, and the late legend DJ Rashad. Sonic D of Los Angeles' hardworking Juke Bounce Werk collective will open the show, along with DJ Eric Fury and live act Monster Eats the Image. Neybuu—a Portland producer of experimental footwork—will provide visuals. DANIELA SERNA
7 pm, PICA at Hancock, $10-15
Mortified Portland: 10th Anniversary
Portland storytellers take to the stage to share stories from their adolescence that absolutely shouldn't be shared with anyone because the secondhand awkwardness and embarrassment could be hazardous to your sanity. For this 10th anniversary celebration, each show will feature a different line-up of Mortified performers from the past 10 years.
Feb 16-17; Fri 7 pm, Sat 6 pm & 9 pm; Alberta Rose Theatre, $16-23
Black Belt Eagle Scout, Pools, Layperson
Olympia-based duo Pools bring their dreamy bedroom pop sounds down the I-5 for a Portland show featuring support from stand-out local acts Layperson and Black Belt Eagle Scout.
8 pm, Turn! Turn! Turn!, $5
And And And, Tribe Mars, Melt
Along with their new album Idiot, local rock 'n' roll heroes And And And are releasing a manifesto of sorts to explain why they're keeping it off all digital streaming platforms and instead offering unlimited streaming and free downloads exclusively through their website (plus on vinyl). The gist is this: The internet is bad for us, both as individuals and as a society, and it becomes more powerful every day, thanks in part to our social media and streaming activity. And streaming platforms are bad because they devalue music and take control of how it is presented away from artists. The manifesto is, ummm, colorfully written—And And And has apparently named the internet "Bragi," and a recent photo of the band shows them all wearing tinfoil hats—but the thing is absolutely oozing with truth. Which is why you should delete your Spotify account, visit And And And's website, and check out the band's nervy, dynamic guitar-rock, which buzzes and crunches and thumps and squeals in a way that's both comfortingly familiar and a little bit chaotic. BEN SALMON
9 pm, Doug Fir, $10-13
---
Saturday, Feb 17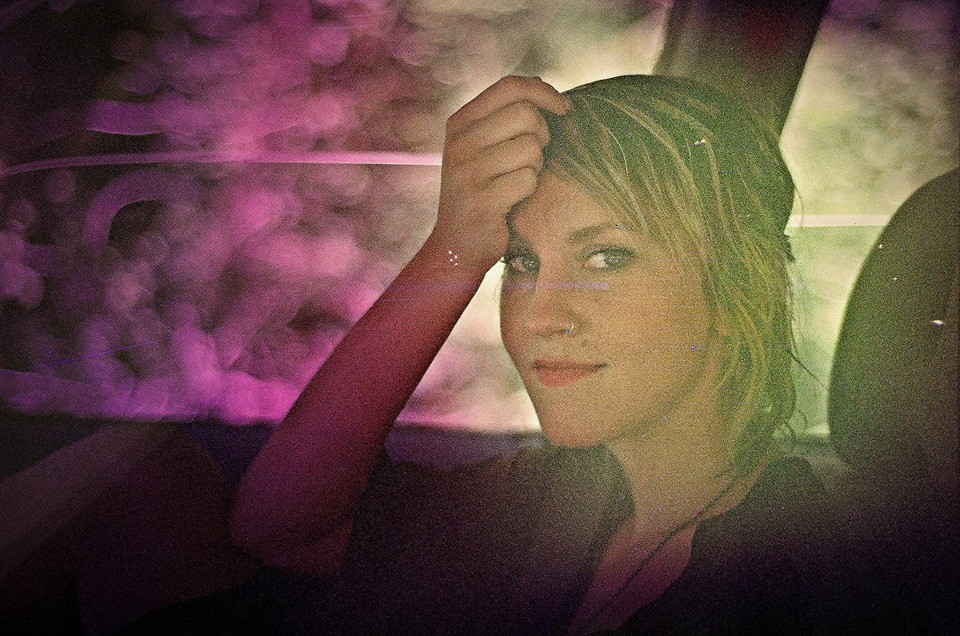 Johanna Warren, Maitland
Portland folksinger/songwriter Johanna Warren is celebrating the release of her meditative new album Gemini II (the sequel to 2016's Gemini I) and kicking off her "Plant Medicine Tour" with this intimate show and herb market at the Old Church. The twin records were inspired by the tarot cards "The Lovers" and "The Devil," and were released via Warren's own label, Spirit House Records. CIARA DOLAN
7 pm, The Old Church, $10
NXT LVL Marketplace
A festival for fashion, food, art, music, celebrating Black culture and the African diaspora with Diona Jackson's finely curated marketplace containing a presence from Letra Chueca, Illtopia Studios, Brown Girl Rise, Switchblade Sistas, Q+M, and many more; Akadi, Platano Rising, and Po'Shines are helping supply the eats; and at 5pm, live music from Brown Calculus, Maarquii, and the Last Artful, Dodgr will help underscore the good times going on.
3:30 pm, Kaul Auditorium, free, all ages
Zeke, Bomb Squad, The Sadists
If you want to know how long hard rock juggernaut Zeke has been tearing new ones and crushing skulls, consider this: The band got together in Seattle and played its first show way back when Kurt Cobain was still alive. A quarter-century later, Zeke has built both an extensive recorded catalog of burly, warp-speed thrash-punk and a reputation as one of the fastest, hardest live bands ever to take the stage. Next month, the group will crank up the volume again when it releases Hellbender, its first full-length album in more than 14 years. There are three songs available at Zeke's Bandcamp, and they're a combustible collision of the Ramones' speed and the Melvins' heaviness. Put it this way: If people compare your band to Motörhead just about every time they have to compare your band to another band, you're doing something right. Zeke's been doing something right for a long time. BEN SALMON
9 pm, Dante's, $12
Pat Keen, Numbskull, Teton
Pat Keen is apparently most comfortable when the music he's playing is entirely uncomfortable. The Minnesotan has logged time as a touring member of Guerilla Toss, an unbound group that views post-punk dance music as a challenge to overcome, and is currently one-quarter of Wei Zhongle, a project that mixes and matches genres and tones with abandon. Keen's solo work, as heard most recently on his latest full-length Albatross, is a lot more contained that either of those outfits, but is still enjoys a carefree stroll on the paths that run between folk, art pop, and something like jazz. There are elements of these songs that connect with those genre descriptions but don't feel tethered to their history or structures. Like Jad Fair of Half Japanese or Oregon's own Michael Hurley, he dances his own steps and asks us to come up with our own in response. ROBERT HAM
8 pm, Mothership Music, $5
Boyz N the Hood
After Boyz n the Hood blew up, its director John Singleton went on to direct a bunch of stuff: Poetic Justice, Higher Learning, Shaft, 2 Fast 2 Furious. And Boyz' young cast—which included Ice Cube, Angela Bassett, Morris Chestnut, Laurence Fishburne, Cuba Gooding Jr., and Nia Long—went on to be part of a whopping number of notable projects. In some ways, watching these actors in a movie that's 27 years old feels like opening up a time capsule (behold the soundtrack, which features everyone from 2 Live Crew to Tony! Toni! Toné!); in other ways, Boyz n the Hood remains as timely as it was in the '90s. ERIK HENRIKSEN
7:30 pm & 9 pm, Fifth Avenue Cinema
Gaytheist, Cougar, Fruit of the Legion of Loom, DJ Just Dave
If the music of Gaytheist were a vehicle, it would be a semi, late on its delivery, blazing down I-5, the speed limit only a laughable suggestion as the trucker begins to have Tron-like hallucinations from 38 hours of no sleep and caffeine-pill cocktails. With only three members, Gaytheist leaves you wondering how they create such a heavy, intricate layering of sound.
9 pm, Tonic Lounge, $10
Frangela
The uniquely hilarious stand-up duo returns to Curious Comedy to record a new live album for Kill Rock Stars.
7:30 pm & 9:30 pm, Curious Comedy Theater, $12-15
Sean Rowe, Anna Tivel
Portland singer/songwriter Anna Tivel's 2017 record Small Believer is a quiet and sparse affair, even by folk standards. Its songs consist merely of vocals, gently strummed guitars, and the occasional light percussion, but there's a forcefulness in this approach, owing largely to the sheer strength of her voice and songwriting. Like her predecessors Nick Drake and Loudon Wainwright III, Tivel is a master of evocation; each of Small Believer's 11 tracks conjures a unique set of emotions. Opener "Illinois"—which is surely the most beautiful song with the state in its title since Tom Waits' "Johnsburg, Illinois"—provides the backdrop for a late-night drive along an unpeopled, single-lane highway in the middle of the country, and "Alleyway" and "Riverside Hotel" are heartbreaking vignettes that showcase Tivel's lyrics. It's a healthy reminder that you don't need to be loud to be powerful. 
9 pm, Doug Fir, $15-18
The Builders & the Butchers, Federale, Autopilot Is For Lovers
When a band—especially a Portland band—is silent for longer than a year, people assume they've either sold their guitars and pursued more lucrative careers or moved to LA. Nearly a decade has passed since Autopilots Is for Lovers' last album, To the Wolves, so you'd be forgiven for thinking they'd hung up their hats for good. But the Balkan-indie-folk duo of multi-instrumentalists Adrienne Hatkin and Paul Seely is at last set to release its long-awaited follow-up, Not Now Apocalypse, in May, and tonight they're celebrating the release of the album's first single, "Boll Weevil." Centering on Hatkin's accordion and her haunting, tremolo voice, "Boll Weevil" also incorporates strings, keys, drums, and other instruments to make for a much fuller, bolder, and more richly orchestrated effort than anything they've done before. Longtime Autopilot fans will be amply rewarded for the long wait, while first-time listeners might soon discover their new favorite local band. SANTI ELIJAH HOLLEY
9 pm, Mississippi Studios, $17-20
Lubec, Curse League, Big Science, Helens, Brave Hands
Through unpredictably reactive drumming from Matt Dressen; Eddie Charlton's geometric, calculated guitar riffs; and Caroline Jackson's fuzzed-out classical piano, Lubec creates carbonated shoegaze, too fizzy and frenetic to be dreamy but too distorted to feel like reality.
8 pm, The Big Legrowlski, $5
Arctic Flowers, The Pathogens, Body Mask
Honing in the dissonant goth-punk of Joy Division and mixing it with the dirty-jangle rock 'n' roll of bands like X and the Wipers, Arctic Flowers are veterans of the Portland punk scene that are anything but burnt out.
9 pm, (The World Famous) Kenton Club, $5
Speechless
The Siren Theater's improvised PowerPoint presentation show Speechless is back, with the best kind of organized chaos: a delightful lineup of funny Portlanders making up lectures on the spot—"TED Talk, startup pitch, even a self-help seminar" are all fair game—to accompany surprise slides and placate a team of judges. Next slide! MEGAN BURBANK
8 pm, Siren Theater, $10
---
Sunday, Feb 18
Black Panther
Did you know: Sunday is usually the slowest day at the weekend box office. That means Sunday is your best chance to bear witness to the wondrousness of Wakanda in all its afrofuturist glory on Black Panther's record-breaking juggernaut of an opening weekend. Let Jenni Moore tell it: "Marvel movies get a bad rap for their cheesy dialogue, disjointed plots, and truly absurd, CGI-crowded battle scenes. But you never know when they'll drop a gem. Ryan Coogler's Black Panther is one huuuge gem, and comes closer to achieving truth and realness in its story than any Marvel film has before. Fully embracing its Blackness, the film smartly toes the line between history and fantasy."
Various Theaters, see Movie Times for showtimes and locations
The Music of John Williams
John Williams has composed some of the most famous scores in cinematic history, making him as much a pop star as a world-renowned conductor and composer. Hell, he'd probably reached that mark by the time he completed the score for Raiders of the Lost Ark back in 1981. While Williams is most famous for the ubiquitous theme for the Star Wars films (the saving-grace for episodes I-III), the 86-year-old composer has been Steven Spielberg's right-hand man since the director made his debut with 1974's The Sugarland Express. Williams is responsible for the theme from Jaws—you know, those two ominous notes that play in your head every time you dip your toe in the ocean—as well as the Indiana Jones franchise and the beautiful, haunting, less grandiose score for Schindler's List. Over the past two years, the Oregon Symphony has performed the scores for Raiders of the Lost Ark and Star Wars, so they're primed and ready to bring more of Williams' oeuvre to life onstage. MARK LORE
7:30 pm, Arlene Schnitzer Concert Hall, $23-110, all ages
The Pariahs, Wes Guy
After rocking the Thesis recently with his band the Pariahs, rapper Wes Guy is dropping a five-track R&B EP called Love Junky this week. "The ideology of love being a drug stems from a rough patch in my relationship two years ago," Guy explains in a press release, "where I wanted to escape, but I was so hooked by the past highs (memories) that I couldn't fathom the current state of low points." Opening track "Love Drug" captures this perfectly, with emotive, guitar-driven production and lyrics about a relationship crashing alongside lines like, "She always keeps me high, though/She makes me lose my mind, though." There's also the ballad "When We Lay," featuring vocals from Mai Mae of Fringe Class, and closing track "Azul Skies," which focuses on the love of life and self-love rather than romance. Wes Guy raps throughout the project, but it's the smooth, easy-on-the-ears vibe of this EP that makes it reminiscent of soul. JENNI MOORE
9 pm, Jack London Revue, $10
Murderbait, Sweeping Exits
Sweeping Exits' Glitter & Blood is unlike any album you've heard before. Frontwoman Mira Glitterhound is the mind behind the expansive, 16-track rock opera, narrating stories of murder, love, revenge, and queer vampires—imagine if Anne Rice wrote an erotic thriller about the Vampire Lestat's goth band. Glitterhound playfully jumps from genre to genre, but each song is meticulously crafted, with traces of Bowie glam on "The Palace," while "Lady Death" is more reminiscent of a wispy Carpenters song, and "The Queen's Ball" sounds like doo-wop surf-rock. Glitter and Blood is an album made to be experienced live—fog machine, fake blood, glitter, and all. CAMERON CROWELL
8 pm, Star Theater, $6
Matt Dorrien, Lorain, Rainwater
Portland singer/songwriter Matt Dorrien (FKA Snowblind Traveler) headlines the latest installment of Sunday Sessions ahead of his new Mama Bird Recordings-issued full-length, In the Key of Grey.
8 pm, Rontoms, free
Rocketship, Bad Guys, Andrew Kaffer & the Stuffed Shirts
"I Love You Like the Way I Used to Do," the first track on indie band Rocketship's 1996 debut A Certain Smile, A Certain Sadness, is the perfect archetype of the twee, jangly pop song: It's got a simple melody, hastily strummed guitar, and endearingly innocent lyrics that hint at a darker subtext. Rocketship emerged from northern California in the early '90s, the heyday of bands like Heavenly, Tiger Trap, and Beat Happening. They were certainly influenced by those other twee groups, but these days, it's Rocketship doing the influencing; listen to A Certain Smile and the Pains of Being Pure at Heart's first album, and you'll hear the resemblance. Tonight, Rocketship's Dusty Reske and Ellen Osborn will play Kelly's Olympian, nearly a quarter-century since releasing that debut. ISABEL LYNDON
9 pm, Kelly's Olympian, $7
Langhorne Slim, Twain
The beloved Pennsylvania-hailing singer/songwriter and troubadour brings his joyful blend of Americana, roots, and folk back to his occasional hometown for an intimate show supporting his latest full-length, Lost at Last Volume 1.
9 pm, Mississippi Studios, $20-25
Plastic Cactus, Scrivener, Nick Normal, Collate
An evening of sun-drenched psych and surf rock with this up-and-coming local trio.
8pm, Pop Tavern, $5
Regina Carter - Ella: Accentuate the Positive
Virtuoso jazz violinist Regina Carter brings her tribute to Ella Fitzgerald to the Revolution Hall stage. Bill Frisell and Thomas Morgan lend their support. Part of the 2018 PDX Jazz Festival.
7:30 pm, Revolution Hall, $29-59, all ages
Dr. Strangelove, Or: How I Learned to Stop Worrying and Love the Bomb
Hey, look. A movie about Portland and fluoride.
4:35 pm & 9:35 pm, Academy Theater, $3-4
Don't forget to check out our Things To Do calendar for even more things to do!