---
Jump to:
Friday
|
Saturday
|
Sunday
---
Friday, Feb 1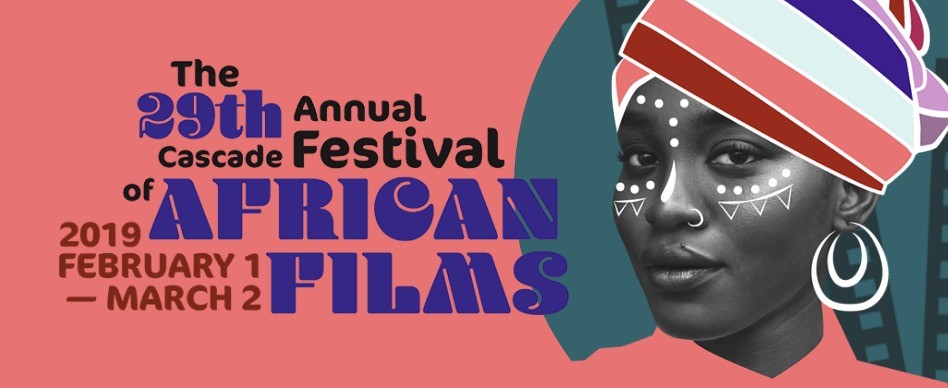 Cascade Festival of African Films
Every year, Portland Community College's Cascade Festival of African Films offers Portlanders a glimpse of a continent that's rarely captured—and even more rarely captured accurately—on Western film.  With shorts, features, documentaries, and visiting filmmakers, the fest boasts works from Sudan, Burkina Faso, Morocco, Ethiopia, and more, and this year it kicks off at the Hollywood Theatre with the critically acclaimed Yomeddine, Egypt's candidate for the Oscar for best foreign-language film. Director Abu Bakr Shawky will be in attendance, and—as is the case with every film at the festival—admission is free. (Various Locations, For a full list of titles, locations, and showtimes visit africanfilmfestival.org, Through March 2). ERIK HENRIKSEN
So Bad, It's Rad! Miami Connection
The bloody, bizarre, and beautiful 1987 action epic Miami Connection—in which a group of kung-fu kickin' BFFs, who are also all orphans, and who are also all in a band called Dragon Sound, fight off a bunch of scummy bikers/cocaine dealers—was nearly lost forever. Rediscovered by the Alamo Drafthouse in 2012, it's since become a legendary cult classic… and tonight, Portland band Rad Max will show it on the big screen, promising "antics" and "hard-edged trash pop" before, after, and during the movie. Sure! What could go wrong? Thanks, Rad Max! (9 pm, Clinton Street Theater, $8) ERIK HENRIKSEN
Interpol, Sunflower Bean
With their indelible 2002 debut Turn On the Bright Lights, Interpol helped define post-9/11 New York indie rock, and their city-after-dark, bouncing-off-concrete sound still resonates in the social-media dystopia of 2019. Sunflower Beam offer a sprightlier, bouncier sound; their latest single "Come for Me" is a glammed-up R&B rocker with hooks aplenty. (8 pm, Keller Auditorium, $34.50-59.50, all ages) NED LANNAMANN
Yuvees, Martha Stax, Tom Ghoulie, Rain Cult
Martha Stax has a limited internet presence and, disappointingly, no music currently available online, but they're quickly becoming one of Portland's hardest-working bands. With their subtly sardonic live presence and borderline discordant anti-pop songs about posers and bro intellectuals, Martha Stax could be perceived as Portland's contribution to the burgeoning Devo-core movement—an exhilaratingly weird punk sub-genre with roots in the Midwest that our corner of the country has been slow to embrace. It will be interesting to see how Martha Stax's music manifests on record; hopefully they release something soon to capitalize on all the local momentum they've generated. (9 pm, The Fixin' To, $7) MORGAN TROPER
Kiss
For nearly half a century, Kiss has been one of rock 'n' roll's biggest and most divisive bands, and this year, they're calling it quits. For many, this day couldn't come soon enough. But for millions of people around the world, Kiss' demise will leave a strange and sudden void. That's not hyperbole—Kiss fans are nuts. I know because I am one. Okay, I don't have an entire room dedicated to the band, and neither of my kids is named Frehley (though that does have a nice ring to it), but for better or worse, Kiss has been a constant in my 45 years on Earth. Am I going to feel a void? Nah. It's time. It's been time for a while, actually. People will continue to find reasons (some warranted) to make fun of Kiss… and I will probably keep defending them until I hit the end of the road. That says a lot about the band. And probably me as well. (7:30 pm, Moda Center, $41.50 and up) MARK LORE
Nikki Glaser
When she's not stealing the spotlight on celebrity roasts, podcasts, and late-night talk shows, comedian Nikki Glaser can be heard hosting Comedy Central's first-ever live morning show, You Up? With Nikki Glaser. Even with all those extracurricular gigs, her stand-up remains stellar. Just check out her half-hour special on Netflix's The Standups, or better yet, make arrangements to catch her live tonight when she headlines Helium. (7:30 pm & 10 pm, Helium Comedy Club, $18-25) CHIPP TERWILLIGER
Eyelids, Federale
Proving once again they're one of the most prolific bands in Portland, Eyelids have a busy year ahead of them. On the heels of 2018's half-studio, half-live album Maybe More, tonight the band is releasing a two-song 7-inch as part of a US tour kickoff. Eyelids was in the studio this past December tracking their forthcoming third album, The Accidental Falls—a Peter Buck-produced collaborative record that will feature lyrics from the legendary poet Larry Beckett (who has, in the past, written for Tim Buckley). (9 pm, Mississippi Studios, $14-16) RYAN J. PRADO
Efrim Manuel Menuck, Amulets
Godspeed You Black Emperor founder Efrim Manuel Menuck's second solo album, Pissing Stars, was inspired by Entertainment Tonight personality Mary Hart's mid-'80s romance with Mohammed Khashoggi, son of oilman-cum-arms dealer Adnan Khashoggi. The fitful exultations of GYBE do not exist at this intersection of wealth and fame and terrestrial devastation. Instead, Menuck summons plaintive drones and ghostly chants to transform a tabloid love story into a late-capitalist lament. Pissing Stars isn't a slow riot or a skinny fist lifted to heaven, but a sad howl sent up to the sharp sliver of a waning moon. (8 pm, Polaris Hall, $12-15) CHRIS STAMM
Lyrics Born, Tim Rose
Japanese-American rapper and producer Tsutomu Shimura (AKA Lyrics Born) brings his Bay Area-seasoned hip-hop stylings back to Portland once again for a guaranteed head-banger of an evening. (9:30 pm, Jack London Revue, $20)
Ascended Dead, Ossuarium, Cavurn, Autophagy
2018 was a marquee year for 20 Buck Spin. Instead of listing the many great titles the Olympia record label released last year, let's just say they had their finger on the pulse (or lack thereof) of underground death metal across the globe. It's already shaping up to be another inimical year; this month 20 Buck Spin will release Portland band Ossuarium's crushing debut LP, Living Tomb. Ossuarium's first album is old-school doom at its ugliest—the kind of rancid death metal you can almost smell, inspiring slow, punishing terror and visions of oozing black goop burping up from a forgotten crypt somewhere deep in the forest. Song titles like "Vomiting Black Death," "Writhing in Emptiness," and "Malicious Equivalence," will have you shitting your pants before the first pestilent note is even struck. (8:30 pm, Tonic Lounge, $13) ARIS HUNTER WALES
Drunk in Love: Beyoncé vs. Drake
Ante Up PDX and Tribute Night throw a pre-Valentine's party for people who prefer to express their love and affection in the form of hitting the dancefloor and staying there all damn night, and Ronin Roc will be doing his best to keep them there by pulling from hits, remixes, b-sides and deep cuts from the Queen Bee and that one dude with all the ghostwriters. (9 pm, Holocene, $10)
JJ Grey & Mofro, The Commonheart
JJ Grey and his long-running band out of Jacksonville, Florida bring their Southern soul rock and blues through the Crystal Ballroom for the Portland stop on a North American tour. (8 pm, Crystal Ballroom, $30)
Hollywood Handbook
The popular Hollywood insider podcast headed up by comedian/writer duo Hayes Davenport and Sean Clements makes its way to the Alberta Rose Theatre for the Portland stop on the "Boys Gone Bad" Pacific Northwest Tour. (8 pm, Alberta Rose Theatre, $25-28)
---
Saturday, Feb 2
Albina Queens
Celebrate the power, expanse, visibility, and beauty of Black femininity in its many forms as documented by photographer, Rob Lewis. In Lewis' photo series and exhibit, Albina Queens, local Black women and femmes embodying many identities and gender presentations pose with traditional headwraps sculpted Joy Alise Davis. Subjects include Portland City Commissioner Jo Ann Hardesty, musician Amenta Abioto, Justice Adrienne Nelson, and many more. Sounds provided by DJ Deena Bee.Celebrate the power, expanse, visibility, and beauty of Black femininity in its many forms as documented by photographer, Rob Lewis. In Lewis' photo series and exhibit, Albina Queens, local Black women and femmes embodying many identities and gender presentations pose with traditional headwraps sculpted Joy Alise Davis. Subjects include Portland City Commissioner Jo Ann Hardesty, musician Amenta Abioto, Justice Adrienne Nelson, and many more. Sounds provided by DJ Deena Bee. (6 pm, Wieden + Kennedy, $5-10) EMILLY PRADO
Tracyanne & Danny, Photo Ops
Tracyanne Campbell and Danny Coughlan aren't necessarily household names, unless your household is well versed in elegant European pop music. Campbell is better known for her prominent role in Scottish indie-pop band Camera Obscura, while Coughlan, a Brit, records soulful ballads under the name Crybaby. Together, they make beautiful music that reflects both their main projects, and their debut album as a duo—simply titled Tracyanne & Danny—was one of 2018's loveliest listens. Smooth, patient, and endlessly tuneful, it's a must-hear document of what can happen when two skilled and experienced songwriters fit together seamlessly. (8 pm, Polaris Hall, $17-20) BEN SALMON
Bob Seger & the Silver Bullet Band
Color me un-American, but I've never liked Bob Seger. When I was rolling in leagues, I named my bowling ball "Bob Seger, the Silver Bullet Ball," because I felt it best to roll with hate. Every time I hear Seger's music, all I can think of is a young Tom Cruise prancing around in his socks and underwear and the cheesy Chevrolet ad campaign from the early '90s that featured "Like a Rock." But Bob Seger is an American icon, and cynical ding-dongs like me don't get to discount him too much. If you're any kind of fan, this is apparently your last chance to catch him. Also read our 2013 Bob Seger Issue. Yeah, you read that right. Not article. Issue. (7:30 pm, Moda Center, $69 and up) ARIS HUNTER WALES
Mic Capes, Zyah Belle, Mal London, Bocha
It's become pretty clear Mic Capes' is going places, so you may as well enjoy him live while he's cheap. For the lucky souls who do show up, you're gonna hear these "Razor Tongue" bars loud and clear. (9 pm, The Fixin' To, $10) JENNI MOORE
31st Annual Winterfolk: La Rhonda Steele, Hanz Araki, Colleen Raney, Josephine County, Kate Power, Steve Einhorn, The Portlanders, Woodlander, Tom May, Donny Wright, Matt Snook, Doug Smith
A slew of talented folk, bluegrass, and jazz singer/songwriters hit the Alberta Rose stage to raise money for Sisters of the Road. (7 pm, Alberta Rose Theatre, $30-32)
Nick Delffs, The Woolen Men, Michael Finn
Nick Delffs cut his teeth as the principal songwriter in the Shaky Hands, one of the best and buzziest Portland indie rock bands of the last decade. The three records that group released—especially their 2007 self-titled debut—hold up surprisingly well, largely thanks to Delffs' stellar songwriting. Tracks like "Whales Sing" and "Sunburns" wouldn't seem out of place on one of the more beloved Elephant 6 albums. Delffs' more recent work as a solo artist is unsurprisingly great—his 2017 LP Redesign, which is the first record he's released under his proper name and not the solo moniker Death Songs, is restrained and decidedly mature. Nick Delffs may have lost his throaty bleat and jittery sensibilities with youth, but his newer songs are every bit as tuneful and adventurous. (9 pm, Mississippi Studios, $8-10) MORGAN TROPER
Black Feast
Dine on a delicious multi-course vegan meal inspired by Black poets Morgan Parker, Dominique Christina, Safia Elhillo, and Nicole Sealy at this year's first installation of pop-up dinner series, Black Feast, run by Black queer arist duo chef Salimatu Amabebe and Annika Hansteen-Izora. (6:30 pm, Yale Union, $55) EMILLY PRADO
Blue Flags & Black Grass, Baby Gramps, Roselit Bone, Dumpster Joe
Blue Flags & Black Grass play good ol' fashioned skiffle music, pouring ragtime and bluegrass into the same big jug. Catch up with them tonight when they celebrate the release of their latest album, Sweet Dee's Kitchen, along with support from Baby Gramps, Roselit Bone, and Dumpster Joe. (8 pm, The Spare Room, free)
Club Nitty Gritty
If you're looking for a dance night that sets the evening on fire, check out Club Nitty Gritty, hosted by the always down for a good time DJ Action Slacks (Shannon Wiberg). She's been pounding the turntables for years with righteous choices in down-home dirty soul—the kind with raw sax and voices that wail and scratch. (9 pm, The World Famous Kenton Club, $7) WM. STEVEN HUMPHREY
Yuridia
The Mexican singer/songwriter whose breakout came after a second place finish on the reality show La Academia brings her pop and R&B sounds to the Keller Auditorium stage for the Portland stop on the "Desierto" tour. (8 pm, Keller Auditorium, $55-150)
Groundhog Day Record Sale
DJ Jimbo and Survival Skills throw a Groundhog Day Record Sale at Dig a Pony. Bring plenty of cash and dive into crates from a slew of local vendors.(2 pm, Dig a Pony, free)
Groundhog Day
At the 2014 Academy Awards, held shortly after writer/director Harold Ramis' death, Bill Murray awkwardly interrupted the proceedings to nominate Ramis for Caddyshack, Ghostbusters, and Groundhog Day. That last film, released in 1993, marked the final time Murray and Ramis would work together after repeated, increasingly heated creative differences on set caused a rift that widened into a silent gulf neither man would bridge for 20 years, until Murray finally crossed that divide to arrive at Ramis' bedside with a box of donuts. That he nominated Groundhog Day on the Oscars stage was another injustice Murray righted. Groundhog Day is Ramis' masterpiece, equal parts funny and philosophical, meaningful and silly—and though its making ruined that friendship, it was also the key that unlocked the second phase of Murray's career and led to his performances in Rushmore and Lost in Translation. In other words: Like a surprise visit from an old friend bearing donuts, Groundhog Day is a gift, and there's really no good reason to ever refuse it. (2:20 pm & 9:45 pm, Academy Theater, $3-4; 3 pm, Clinton Street Theater, free) BOBBY ROBERTS
---
Sunday, Feb 3
Funny Girls: A Barbra Streisand Drag Show
Portland's premiere drag clown Carla Rossi hosts this celebration of the Armory's production of Buyer & Cellar with Funny Girls, a free drag show inspired by the life and works of the one and only Barbara Streisand. Rossi will honor the legend alongside "So Spice They Named Her Twice" Pepper Pepper and Loretta Good Lordchild. (8 pm, Portland Center Stage, free) CIARA DOLAN
Truth I'd Dare
Local authors Cheryl Strayed (Wild) and Lidia Yuknavitch (Chronology of Water) celebrate the release of Pam Houston's latest memoir Deep Creek: Finding Hope in the High Country, about Houston's life living on her 120-acre ranch in Colorado. As with any event where authors say it will be "like a slumber party," expect some fun—potentially scintillating—anecdotes and off-the-cuff realtalk about life and writing. This lineup is an easy sell, but admission comes with a copy of Houston's new book so you really can't go wrong here. (7:30 pm, Revolution Hall, $36-40) SUZETTE SMITH
Shoah
Claude Lanzmann's 1985 Holocaust documentary is not easy viewing. With its harrowing subject matter, staggering nine-and-a-half-hour length, and ragged-edge filmmaking, Shoah will challenge even the most dedicated viewers to stick it out--though, as anyone who has can tell you, it's worth it when you do. Lanzmann made Shoah as a historical record of Holocaust stories Hollywood rarely gets into, zeroing in on the death factories at Treblinka and Auschwitz and gathering up survivors, observers, and persecutors and pushing them to tell their versions of events. With these witnesses, Lanzmann travels to the notorious camps and ghettoes, tracing the long march of death. Some of it's engrossing, some of it's slow, but all of it is essential. Shoah is both a tribute to man's resiliency and an indictment of our cruelty. (12 pm, NW Film Center's Whitsell Auditorium, $8-10) JAMIE S. RICH
Slang, Wild Powwers
The newly-minted garage rock supergroup headed up by Quasi/Sleater Kinney drummer Janet Weiss, former Thermals bassist Kathy Foster, Viva Voce guitarist Anita Lee Elliott, and Modern Kin vocalist Drew Grow swing through Rontoms for the latest installment of Sunday Sessions. Seattle's Wild Powwers round out the bill with a set of guitar-driven indie rock pulled from their recent Nadine Records-issued full-length, SKIN. (8 pm, Rontoms, free)
Over, Havania Whaal, Arteries, Shadowlands
The Liquor Store presents an array of shapeshifting post-punk, noise pop, and death rock from four of the city's finest bands. (8 pm, The Liquor Store, $8)
Reverend Horton Heat, Big Sandy, Voodoo Glow Skulls, The Delta Bombers
Doug Fir serves up the second of three full nights of rowdy-ass psychobilly rave-ups from one of the masters of the genre. (9 pm, Doug Fir, $30-50)
Cool American, Mo Troper, Brette Irish
A trio of the city's finest indie rock and pop musicians share their latest as part of a $5 hometown bill at Mississippi Studios. (9 pm, Mississippi Studios, $5)
Don't forget to check out our Things To Do calendar for even more things to do!