---
Jump to:
Monday
|
Tuesday
|
Wednesday
|
Thursday
---
Monday, March 11
Samin Nosrat: Salt Fat Acid Heat
Once you learn the premise of Samin Nosrat's thesis-meets-cookbook—namely, that every dish's success hinges on its saltiness, fat content, acidity, and cooking method—you'll start finding it in every meal you eat, from Burgerville fries with ketchup to Little Bird's chicken-fried trout. Nosrat's easy expertise and affable demeanor made the Netflix adaptation of the book sing and should lend itself to the stage version as well. (8 pm, Revolution Hall, $48.50, all ages) BLAIR STENVICK
Conan Gray
The ground that Conan Gray explores—the politics and horror of high school—may have been trod upon many times before, but this 19-year-old brings a fresh eye and lots of pessimistic heart to the discussion. Minimalistic and haunting, Gray's voice soars and swoons on his 2018 EP Sunset Season about life after graduation in a small Texas community ("Idle Town"), merciless bullying ("Greek God"), and the bitterness of everyone finding love—except you, of course ("Crush Culture"). A prolific singer who, like many of his contemporaries, are finding immense popularity on YouTube, Gray has a particular talent: mining his own feelings to reflect those of his particular demographic. And it works. (8 pm, Wonder Ballroom, $20, all ages) WM. STEVEN HUMPHREY
Adia Victoria, Dick Stusso, Ezza Rose
"There's these particular, peculiar truths to the South that are terrifying for people to grapple with that have just been completely wallpapered over," Adia Victoria said in an interview with She Shreds magazine following the release of her 2016 debut, Beyond the Bloodhounds—an innovative, haunting modern blues record that tears off the wallpaper to reveal those hidden truths, no matter how ugly they may be. Victoria just released her sophomore album, Silences, and it's already a contender for one of my favorites of the year. "The City" includes a sample of "Lady Sings the Blues," with Billie Holiday's voice hovering over her like a guardian angel, while standout track "Different Kind of Love" is made great by the interplay between woozy horns and eerie electric guitar riffs. Throughout Silences, Victoria explores the oppression she's faced as a Black woman living in the South, her religious upbringing, and the personal demons with which she's still reckoning. (9 pm, Doug Fir, $13-15)
Hidden Figures
Before Hidden Figures, I had no idea three Black women were integral to the success of America's space program. That's not the only surprise here: Even the film's title has a double meaning, referring to both the unheralded women who helped us catch up in the space race, and the calculations that were missing before their contributions. Spending much of its runtime dealing with issues that persist today—segregation, racism and sexism in the workplace—Hidden Figures focuses on the Black women who had to balance being tenacious and docile in order to get ahead, even as they were underestimated and undervalued every step of the way. Part of the Hollywood Theatre's 2019 Feminist March film series. (7:30 pm, Hollywood Theatre, $7-9) JENNI MOORE
An Evening with Katya
The RuPaul's Drag Race star and co-host of the Viceland series The Trixie & Katya Show brings her new stand-up show to the Pacific Northwest for the first time. (7:30 pm, Aladdin Theater, $40-100, all ages)
LP, Lauren Ruth Ward, Slugs
An evening with Long Island-hailing pop and rock singer/songwriter Laura Pergolizzi, AKA LP, known for composing works for the likes of Cher, Rihanna, the Backstreet Boys, and Christina Aguilera, as well as for her own acclaimed solo career. (8 pm, Roseland, $24.50-39.50, all ages)
Sarah Kwak, The Oregon Symphony, The Percussion Collective, Robert van Sice
The Oregon Symphony performs the world premiere of a piece called "Drum Circles" by Christopher Theofanidis. This dynamic 25-minute composition is created for a full orchestra accompanied by four guest percussion soloists, each tasked with playing an expansive instrumental panoply that includes maracas, congas, glockenspiels, cowbells, and a typewriter. Ralph Vaughan Williams' "The Lark Ascending", one of the most beloved musical gems to ever take flight, is also on the program, showcasing our magical concertmaster Sarah Kwak with her brilliant violin work. An overture by Wagner and Mendelssohn's "Italian" Symphony No. 4 round out the setlist. (7:30 pm, Arlene Schnitzer Concert Hall, $24 & Up, all ages) BRIAN HORAY
Mitchell S. Jackson, Adrienne Nelson
The award-winning author of The Residue Years returns with Survival Math, taking readers to the drug-ravaged Portland neighborhood of his youth and examining the cultural factors that forced him and his family to this place. Jackson will be joined in conversation by Oregon Supreme Court Justice Adrienne Nelson. (7:30 pm, Powell's City of Books, free)
---
Tuesday, March 12
Cool Kids Comedy
Portland comedy scene stalwart Andie Main is moving to Denver, but before she ships out she's going to head up one final installment of her beloved Cool Kids Comedy showcase at the Doug Fir along with support from Adam Pasi, Barbara Holm, Hunter Donaldson, and Alex Rios. Hosted by Nariko Ott. (8 pm, Doug Fir, $5-8)
Shadowlands, Forest Veil
As Portland continues to transform into a wasteland of sparkly high-rises, it's comforting to know there are still a few dark corners left where mutants gather to perform black-clad musical rituals. Shadowlands deftly navigates the new wave and post-punk undergrounds of yore to create something equally compelling. (9 pm, Mississippi Studios, $5) MARK LORE
YG, Mozzy
Compton rapper YG is the sound of West Coast g-funk circa 2014, offering hard but relaxed jams that are effective slices of life as well as being club bumpers to boot. (8 pm, Roseland, $35-40, all ages) NED LANNAMANN
Out for Laughs
Belinda Carroll's stand-up showcase features a very special guest this month, Community veteran, Moral Orel creator, and comedy genius in general Dino Stamatopoulous, alongside local comic all-stars including Alex Rios and Jay Shingle. (7:30 pm, Harvey's Comedy Club, $7)
Kung Fu Theater: Dragon Princess
This month's installment in Dan Halsted's ongoing celebration of all things whoop-ass is an extremely rare 35mm print of 1981's Dragon Princess, the story of Sonny Chiba's daughter (so you know she knows how to break a human down to their last compounds) who sees a crew of evil martial arts masters beat Sonny up, and takes his deathbed request to visit revenge upon them very seriously. If you love watching people get their bones powdered? You'll probably like this. If you love watching asswhippings underscored by funky wah-wah guitar? You'll definitely love this. (7:30 pm, Hollywood Theatre, $7-9) BOBBY ROBERTS
Ryan Beatty
The rising Los Angeles-based pop star heads up the coast for an intimate all-ages show at Holocene supporting his debut album, Boy in Jeans (8 pm, Holocene, $18-20, all ages)
---
Wednesday, March 13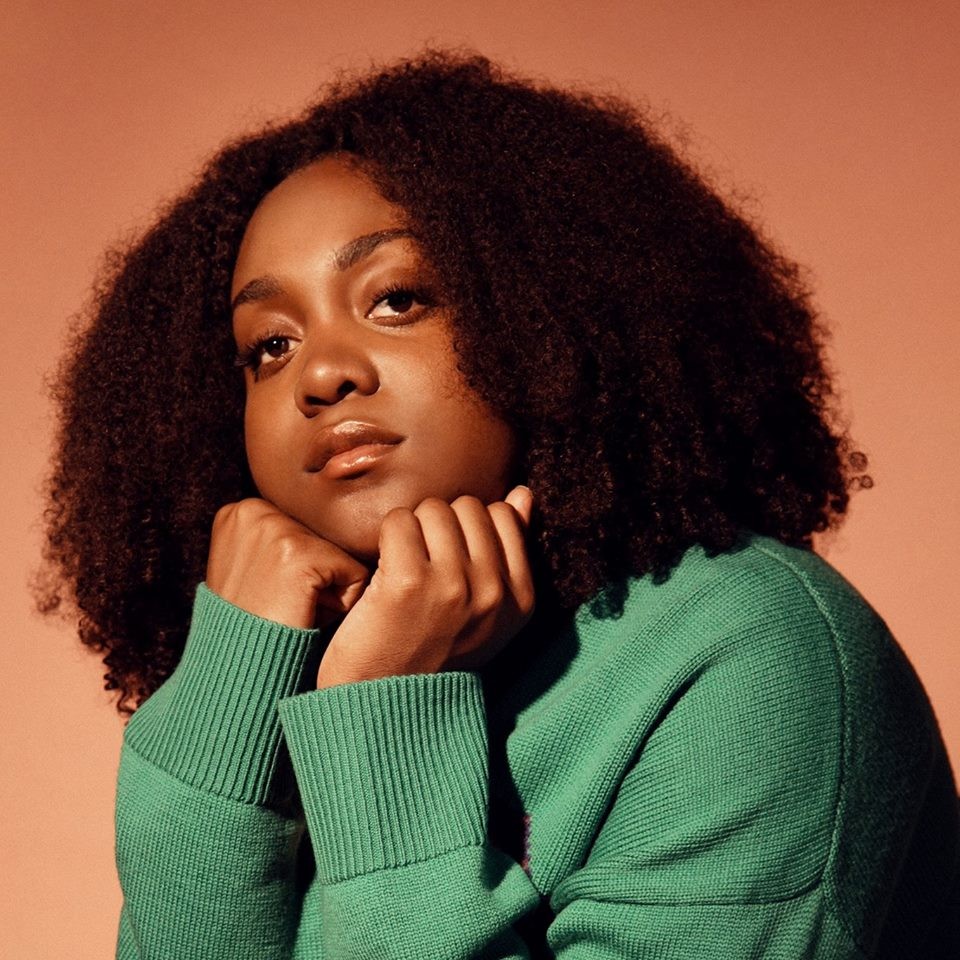 Noname, Elton.
Last year Chicago rapper/poet Noname followed up her universally acclaimed mixtape Telephone, with her significantly more mature debut album Room 25. The self-released full-length gets its name from the artist's previous Los Angeles lifestyle: She lived in and out of hotel rooms that year also lost her virginity at the age of 25. The album's consistent with her usual jazz-rap sound, which always makes for a pleasant and easeful listening experience. Judging from her NPR Tiny Desk concert from 2017, her show at the Crystal will be delightful. (8 pm, Crystal Ballroom, $25-30, all ages) JENNI MOORE
Pod Save the People
DeRay McKesson's podcast for Crooked Media is the best place to hear smart, meaningful conversations about social justice and political activism in America. Tonight McKesson and his co-hosts—Brittany Packnett, Sam Sinyangwe, and Clint Smith—bring their ongoing discussion to Portland, with the promise of lively ideas and a special guest or two. (7 pm, Revolution Hall, $35, all ages) NED LANNAMANN
Nils Frahm
Nils Frahm has long been a brilliant artist, and now he has a place to focus on being brilliant full-time. The German composer and musician—whose work generally sits somewhere near the centerpoint between ambient, electronic, and modern classical music—spent the past few years building his dream studio inside an old Berlin art space called the Funkhaus. He named it Saal 3, and it's as much a part of Frahm's incredible 2018 album as the man himself. Throughout All Melody, you can hear him exploring new territory by modifying sounds, adding voices, repurposing instruments, and not only capturing the atmosphere of the room, but incorporating it seamlessly into the whole. By pairing Saal 3's possibilities with his own command of dynamics, Frahm takes his music to more humanly beautiful heights than ever before. (8 pm, Roseland, $30-45, all ages) BEN SALMON
Sunset Boulevard
Sunset Boulevard deserves to go head-to-head with Citizen Kane and The Godfather for the title of the best American movie ever made. It's a rich, deeply hilarious satire on the greed of Hollywood, as well as a truly creepy tragedy about the fading of youth. William Holden stars as a screenwriter who becomes the kept man of Norma Desmond, an aging, forgotten silent film star played by Gloria Swanson. Director Billy Wilder deftly balances comedy, suspense, and drama for a movie that works on every single level. (9:15 pm, Academy Theater, $3-4) NED LANNAMANN
Welcome to Night Vale
Joseph Fink and Jeffrey Cranor return to Portland for another live rendition of their smash hit podcast. (8 pm, Arlene Schnitzer Concert Hall, $27.50-32.50)
40 Years of Central City Concern
Since 1979, Central City Concern (CCC) has been serving people facing houselessness, poverty, and/or substance abuse by providing support with housing, health, and employment. This 40-year retrospective retraces CCC's history and showcases what it looks like to be a leader in compassionate community health, healing, and hope. (5:30 pm, Old Town Recovery Center, free) EMILLY PRADO
Mike Stud
The Rhode Island-hailing relief pitcher-turned-rapper who went viral off the popularity of his single "College Humor" brings his live show to the Wonder Ballroom stage for the Portland stop on "The Final Mike Stud Tour." (8 pm, Wonder Ballroom, $21.50, all ages)
---
Thursday, March 14
Portland International Film Festival
Don't expect much in the way of glitzy premieres or red-carpet photo ops, but the Portland International Film Festival (PIFF) is probably the closest thing to a high holiday on the local film calendar. A bursting-at-the-seams, two-week catchall of globally produced films screening at five local theaters, this year's PIFF has more movies than any person could reasonably be interested in, let alone see. But there's enough intriguing stuff that it's worth rolling up your sleeves, digging into the festival program, and finding something up your alley. Click here to read the Mercury's preferred picks. (Various Locations, see nwfilm.org for titles and showtimes) NED LANNAMANN
Helen Oyeyemi, Lidia Yuknavitch
The bestselling author of Boy, Snow, Bird and What Is Not Yours Is Not Yours returns with Gingerbread, a novel inspired by the peculiar place gingerbread holds in children's stories. Oyeyemi will be joined in conversation by Lidia Yuknavitch, author of The Book of Joan. (7:30 pm, Powell's City of Books, free)
Metric, July Talk
The influential Toronto-based indie-pop outfit headed up Emily Haines and James Shaw have been at it for over two decades. Catch up with them tonight when they head up a pair of all-ages show at the Crystal Ballroom for the Portland stop on a North American tour supporting their latest full-length, Art of Doubt. (8 pm, Crystal Ballroom, $33-36, all ages)
Sun of Goldfinger
Saxophonist Tim Berne, drummer Ches Smith and guitarist David Torn bring their newly-minted jazz trio through Portland to provide a night of cinematic improvisation and experimentation. (8 pm, Holocene, $15)
Chimamanda Ngozi Adichie
Multnomah County Library, The Library Foundation, and Literary Arts present a sold out lecture with the Nigerian-born artist, author, poet, and playwright focusing on her book-length essay We Should All Be Feminists and her 2013 novel Americanah. (7:30 pm, Arlene Schnitzer Concert Hall, Good luck on the ticket resale sites)
Jeff's Plasma Blast 4
The local mini-fest celebrating the one and only Jeff Goldblum returns, with music from Yuvees, Agricultural Development, Kno Knuckle, Shella Moon, Rocko N Roll, Wave Action, Snakedance, Bunion in My Pants, Breakfast Boys Leisure Leauge, and SWEAM. Proceeds go to benefit Bad Taste Video Teams's first feature film, I Need You Dead!. Read our 2016 issue on Jeff Goldblum here. (5 pm, American Legion Local 134, $5-10, all ages)
Don't forget to check out our Things To Do calendar for even more things to do!