Portland isn't just giving Valentines to anyone spending time in its city limits this (Hallmark) Holiday weekend, it is a Valentine to anyone who enjoys vital local art, cinematic treasures the way they were meant to be seen, strong storytelling, loud music, thick beats, good food, and stiff drinks. Show yourself some love and make the most of this weekend.
---
Jump to:
Friday
|
Saturday
|
Sunday
---
Friday, Feb 14
Heaux Stories: Part Deux - Valentine's Day Showcase
If you are sad and kicking yourself for missing the inaugural Heaux (pronounced "Ho") Stories, because it was wildly popular and sold out lickety-split, you're in luck because this hot, sweet, and sexy storytelling event designed as "a space for women of color and femmes to gather and share their most intimate sexual truths" is back with even more great stories about love and lust. Intended to be a sex-positive safe space that encourages vulnerability, it's important to note that this performance features and is meant to celebrate Portland's LGBTQ and POC family, and those who do not identify as such should mind their manners and be mindful of the space they're sharing. Do that and expect a diverse, eye-opening, and fun evening of entertainment you won't soon forget. (Fri Feb 14, 8 pm, Polaris Hall, $28-35) WM. STEVEN HUMPHREY
A live weekly concert series benefitting Portland artists. Streaming online at XRAY.FM + YouTube.
Rx Fest
Benefitting some excellent and vital organizations—Outside In, the Q Center, P:ear, and Planned Parenthood—the second annual Rx Fest returns with a weekend full of promising shows at four easily walkable downtown venues: Dante's, Kelly's Olympian, Star Theater, and ye olde Mercury staff watering hole Valentine's. And while good causes and good intentions count for a lot, this community-minded fest also brings the actual goods, with evening and late-night sets from a killer lineup that includes Bitch'n, Bridal Veil, Wet Fruit, Mr. Wrong, Fountaine, Tango Alpha Tango, and many more. (Fri Feb 14-Sun Feb 16, Various Locations, $15-30) ERIK HENRIKSEN
Paul Reubens
The legendary Los Angeles comedian comes to Portland to celebrate the 35th anniversary of his big breakout hit Pee Wee's Big Adventure, which not only kickstarted his career but also director Tim Burton's and composer Danny Elfman's. Not bad for a weird little comedy about a man-child who shaves with scotch tape trying to get his bike back. (Fri Feb 14, 7:30 pm, Newmark Theatre, $49.50-65)
Alela Diane, Michael Hurley, Barna Howard, Lindsey Clark
Local singer/songwriter Alela Diane brings her orchestral folk sounds back to the Old Church for a special program featuring short solo sets and collaborative performances from a who's who of Oregon's finest, including Michael Hurley, Barna Howard, and Lindsey Clark. (Fri Feb 14, 6:30 pm, The Old Church, $20-25, all ages)
Casablanca in Concert
Spend Valentine's Day taking in one of Hollywood's finest romantic offerings, with conductor Norman Huynh and the Oregon Symphony performing Max Steiner's memorable score while the Academy Award-winning classic starring Humphrey Bogart and Ingrid Bergman plays out on the big screen. (Fri Feb 14, 7:30 pm, Arlene Schnitzer Concert Hall, $30 & Up)
AC Slater
Roseland hosts a night of EDM from the self-proclaimed "Night Bass Champion." (Fri Feb 14, 7 pm, Roseland, $20-25)
The Mystery Box Show: Valentine's Day Special
A special Valentine's Day installment of Portland's sexy secret storytelling showcase. (Fri Feb 14, 7 pm, Alberta Rose Theatre, $22-45)
The Aces: Ghost Town
Local sketch comedy geniuses The Aces say "howdy!" once more as they mosey onto the Siren stage for another set of outlandish scenarios designed to hustle, rustle, cajole, and woo big campfire-sized guffaws out of you. Also, there's probably going to be a petting zoo. Starring The Aces themselves, Shelley McLendon and Michael Fetters. (Fri-Sat Feb 14-15, 7:30 pm, Siren Theater, $15-20)
Under the Covers: The Moody Dudes, Melville, Mama Sam & the Jam
The latest edition of Doug Fir's annual Valentine's Day extravaganza showcases the romantic sides of some of Portland's most beloved bands. (Fri Feb 14, 8 pm, Doug Fir Lounge, $10-12)
Greg Behrendt
Helium presents the latest installment of their annual Valentine's Day tradition with Greg Behrendt, the San Francisco-hailing comedian known for his bestselling book, He's Just Not That Into You, his beloved podcast with Dave Anthony, Walking the Room, and his past appearances at the Bridgetown Comedy Festival. (Fri-Sat Feb 14-15, 7:30 pm & 10 pm, Helium Comedy Club, $17-33)
'80s Video Dance Attack: Valentine's Celebration
A special Valentine's Day installment of VJ Kittyrox's recurring dance night, which keeps MTV's golden era burning bright by projecting classic music videos on giant screens and rattling the dance floor with a thumping sound system. (Fri Feb 14, 9 pm, Mission Theater, $10)
Vision of Love
Hey Love and Boogie Buffet enlist DJs Kween Kaysh (Seattle) and Cuica (PDX) and special guest Carlos the Rollerblader to bring you a special Valentine's Day dance party serving up nothing but sexy slow jams and bangers. (Fri Feb 14, 9 pm, Hey Love, $5)
Love! Lies! And a Bit of Bleeding! A Valentine's Day Singalong Tribute to Elton John
Beloved local pop-up choir the Low Bar Chorale sets up shop at Mississippi Studios with a special Valentine's Day Singalong Tribute to Elton John featuring an array of guest musicians, including Ashleigh Flynn, Don Henson (Sneakin' Out) and many more to come. (Fri Feb 14, 7:30 pm, Mississippi Studios, $25-27)
Snakehips
45 East presents a night of electronic dance music and R&B with the acclaimed British production duo of Oliver Lee and James Carter. (Fri Feb 14, 10 pm, 45 East, $20-25)
Iann Dior, Landon Cube, Poorstacy
The quick-rising Puerto Rican hip-hop artist out of Corpus Christi, Texas hits the Hawthorne Theatre in support of his latest album, Industry Plant. (Fri Feb 14, 8 pm, Hawthorne Theatre, $20-25, all ages)
---
Saturday, Feb 15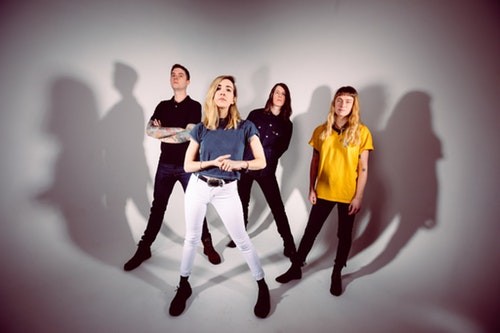 Summer Cannibals, Alien Boy
Certain Summer Cannibals songs remind me a lot of the Breeders' '90s albums Pod and Last Splash, with their addictively smooth hooks and powerful female vocals. But to date this Portland band too much would be to do them a disservice, as their latest album, Can't Tell Me No, plays like a power anthem for the #metoo movement (but, like, one you can dance to). Consider the opening lyrics of the album's eponymous single: "The fog is lifted, the coast is clear/ I'm jumping higher without you here/Drag me down, you're a weight on my back/There's no saving, just had to get the fuck out." It takes skill to be that specific, and that universal, at the same time. (Sat Feb 15, 8 pm, Polaris Hall, $15-17, all ages) BLAIR STENVICK
Eliot Glazer's Haunting Renditions
In the Haunting Renditions web series, comedian, writer, actor, and classically trained vocalist Eliot Glazer combines his many talents into a single act, bringing audiences dramatic and highbrow interpretations of some of pop music's most infamous songs. Catch up with the Broad City writer (and brother of Ilana) tonight when he brings the show to town for a rare live performance at Mississippi Studios. (Sat Feb 15, 8 pm, Mississippi Studios, $15-18)
Magic City Hippies, The Palms
The Miami-based trio brings an array of funk-tinged hip-hop, pop, and soul to the Wonder Ballroom for an all-ages Portland stop on a tour supporting their latest album, Modern Animal. (Sat Feb 15, 9 pm, Wonder Ballroom, $17.50, all ages)
Portland Black Film Festival: Do the Right Thing
This year's Portland Black Film Festival got a strong start last week with a 70mm screening of Malcolm X, and it continues this week with another must-see Spike Lee joint: Do the Right Thing, a movie that electrified audiences like a lightning bolt in 1989. Starring Lee, Ruby Dee, Ossie Davis, John Turturro, Danny Aiello, Samuel L. Jackson, and Rosie Perez, it stands as one of the best movies of the 20th century—with a story that unfolds over a sweltering day and night in Bed-Stuy, Do the Right Thing combines unforgettable characters, blazingly vivid cinematography, and a fearless dive into America's roiling racial tensions. Over three decades after it was made, it's still jarringly, heartbreakingly relevant. (Sat Feb 15, 7:30 pm, Hollywood Theatre, $7-9) ERIK HENRIKSEN
Drunk in Love: Beyoncé vs. Drake
Tribute Night throws a belated Valentine's party for people who prefer to express their love and affection in the form of hitting the dancefloor and staying there all damn night while getting down to a sprawling section of hits, remixes, b-sides and deep cuts from the Queen Bee and Drake. (Fri Feb 15, 9 pm, Holocene, $10)
Red Rumsey, Blesst Chest, The Social Stomach
The Unwound alum takes over Turn! Turn! Turn! for an intimate evening inside his head, with support from Blesst Chest and the Social Stomach. (Sat Feb 15, 8 pm, Turn! Turn! Turn!, $8)
Dylan LeBlanc, Sierra Ferrell
For years, Dylan LeBlanc has sort of been one of those secret singer-songwriter powerhouses that permeate the American South, even as bloggers burn pixels by the gallon to declare the death of rock. If there is any justice in the musical world, LeBlanc's 2019 album Renegade will push him further into the national consciousness. Produced by the current King Midas of country, Dave Cobb, and recorded in about 10 days, Renegade is a sturdy slab of buzzy Southern rock topped off with LeBlanc's spectral tenor and a set of searing guitar leads. The end result is something like a swampier Neil Young, or Tom Petty steeped in soul music—good stuff that deserves attention from many ears. (Sat Feb 15, 9 pm, Doug Fir Lounge, $17-20) BEN SALMON
Zwickelmania!
Prime your liver for Zwickelmania, the annual event where more than 100 breweries open their doors for your drinking pleasure, with free samples, cornhole, tours, and beer releases. It's kinda like an open house for beer, but the house is essentially all of Portland and select breweries outside the city. (Sat Feb 15, 11 am, Various Locations, free)
Cry Babe, Sundae Crush, Cay Is Okay
It feels like I hear Cry Babe's "Soft Honk" song everywhere I go, and I might. Not only is it a relatable, catchy, funny song about street harassment, but singer Anaïs Genevieve's unusual contralto delivers the mundane tale with an unforgettable "Northern ballad" style of singing—like Morrissey, but punk, and all her own. The indie rock three-piece is locally beloved for their unique, soft punk approach, which sometimes touches on baroque pop (like on "Picard," from their 2019 EP Be Cool). Their sound is immediately identifiable and usually a welcome earworm. (Sat Feb 15, 9 pm, No Fun, $7) SUZETTE SMITH
Blue Öyster Cult, The Screamin' Geezers
The Roseland presents an intimate evening with the iconic Long Island hard rock band known for a string of hit singles, including "(Don't Fear) The Reaper," "Burnin' for You," "Cities on Flame with Rock and Roll," and "Godzilla." (Sat Feb 15, 8 pm, Roseland, $35.50)
Tezeta Band & Genet Abate
Tezeta Band brings a soulful blend of jazz, R&B, and ancient Ethiopian music down to the Jack London Revue for a hometown show with special guest vocalist Genet Abate. (Sat Feb 15, 9 pm, Jack London Revue, $12-15)
Wild at Heart!
Atomic Blast presents this Valentine's Day dance party fueled by soul classics of the '50s and '60s as unearthed on 45 and shined-up to a blinding dancefloor brightness by DJ Action Slacks and DJ Honey Child. (Sat Feb 15, 9 pm, The Spare Room, $8)
Grand Royale, Island in the Sun
Portland's one and only Beastie Boys tribute bring their act to the Crystal Ballroom for a hometown show featuring support from one of the city's better known Weezer tributes. (Sat Feb 15, 9 pm, Crystal Ballroom, $15-20)
Valentine's Day Bangover
Volume Bomb PDX takes over the Starday Tavern and 5&Dime to drown out any lingering Valentine's Day mush with a full-slate of live punk and metal that's just too much for one bar to contain. (Sat Feb 15, 6 pm, Starday Tavern, $5)
Mortified Portland
Portland storytellers take to the stage to share stories from their adolescence that absolutely shouldn't be shared with anyone because the secondhand awkwardness and embarrassment could be hazardous to your sanity. (Feb 15-16, Sat 6 pm & 9 pm, Sun 7 pm, Alberta Rose Theatre, $18-25)
Randy Hansen, Crazy Train
Seattle's Randy Hansen brings his renowned tribute to Jimi Hendrix to the Aladdin Theater stage, with Portland's own Crazy Train getting the proceedings underway with a set of Ozzy Osbourne and Black Sabbath classics. (Sat Feb 15, 8 pm, Aladdin Theater, $20-26, all ages)
Paul Van Dyk
Renowned German DJ and producer Paul Van Dyk brings his Grammy Award-winning trance and techno sounds to the dance floor at 45 East when his "Guiding Light" Tour hits Portland. (Sat Feb 15, 10 pm, 45 East, $25-35)
---
Sunday, Feb 16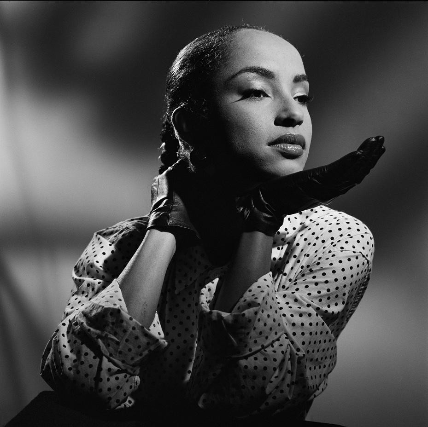 A Tribute to Sade: LaRhonda Steele, Josephine Antoinette, Soul Cypher. Deena B
It's fitting that this tribute to legendary soul and smooth jazz singer Sade falls just two days after Valentine's Day—even a quick listen to "By Your Side," one of her most popular tracks, will fill you with a deep sense of sensual and emotional longing. Local singer LaRhonda Steele will join forces with Josephine Antoinette, Soul Cypher, and Deena B to pay tribute to Sade while putting their own bluesy spin on the music. This is a show that'll be worth postponing your Valentine's date a couple nights for—or for linking up with fellow romantically minded singles. (Sun Feb 16, 9 pm, Jack London Revue, $12-15) BLAIR STENVICK
Preseason: Timbers vs. Minnesota United FC
Rejoice! Timbers preseason is returning to Portland, with Vancouver Whitecaps FC, Minnesota United FC, and the New England Revolution making their way to the Rose City for a week's worth of doubleheader fixtures at Providence Park. With newly-signed Columbian winger Yimmi Chará set to join his brother Diego in the ranks of the Timbers' midfield, it's also your first chance to catch a glimpse at the dynamic duo that will haunt opponents like the Grady sisters in The Shining when MLS action returns in March. (Sun Feb 16, 7:30 pm, Providence Park, $15 & Up, all ages) CHIPP TERWILLIGER
Natasha Kmeto
Electronic producer/vocalist Natasha Kmeto's powerful, edgy voice commands a whole room. Her 2016 single "Pour Down" kind of reminds me of electro-pop from the early '90s, and her newer, saxophone-laced single "Versus" (from her 2019 EP Verse/Versus) is retro-tinged as well, giving off some fabulous Annie Lennox vibes. Whether she's performing her own catalog solo, or adding vocals and keys behind R&B outfit Chanti Darling, or DJing under the Nasty Tasha moniker, her live sets are always dope. Tonight provides a rare opportunity to catch her mesmerizing live act for free while cozying up with one of Rontoms' excellent grilled cheese sandwiches. (Sun Feb 16, 8 pm, Rontoms, free) JENNI MOORE
Dr. Dog, Michael Nau
The indie rock boys of Dr. Dog say their latest album was the result of a collective existential crisis. Fortunately, that doesn't mean that 2018's Critical Equation turns the Philadelphia group's joyful, contagious sound on its head. Instead, Dr. Dog's 10th album weaves new lyrics about the pain of growth and change into a familiar flavor of orchestral, interstellar melodies—akin to the ones that brought the psych-folk group such fame in the last decade. The quartet will be joined by Michael Nau, lead singer/songwriter of indie folk group Cotton Jones, who recently released the solo LP Less Ready to Go. (Sun Feb 16, 8 pm, Roseland, $28-30, all ages) ALEX ZIELINSKI
The Frogs
Formed by brothers Jimmy and Dennis Flemion, the Frogs began self-releasing cassettes filled with nasty avant-folk songs in the '80s, earning them a cult fanbase that included members of Smashing Pumpkins and Pearl Jam. Over the next 20 years, the Frogs' music has evolved into glam-adjacent racket that skirts the edges of good taste (see: "Pull a Kurt," "Nipple Clamps," or the simply titled "Fuck Off"). While Dennis died in 2012, Jimmy is keeping the Frogs alive with a reissue of their 1989 album It's Only Right and Natural, and this tour which features fan and Lemonheads leader Evan Dando on drums. (Sun Feb 16, 8 pm, Mississippi Studios, $25-30) ROBERT HAM
Mo Troper, Tender Kid, Phone Voice
Portland singer/songwriter Mo Troper brings his infectious indie-rock and power-pop to the stage at Holocene to celebrate the release of his new Tender Loving Empire-issued album, Natural Beauty. Like-minded locals Tender Kid and Phone Voice round out the proceedings. (Sun Feb 16, 8 pm, Holocene, $10)
Bob Desaulniers, Half Shadow, Saloli
When he's not providing the liquid low end as bassist for post-punk lovelies Lithics, Bob Desaulniers explores the American Primitive landscape, guided by his fingerpicked acoustic guitar work. Tonight at Kenton record shop Speck's, he will be performing live to celebrate the release of his latest solo effort Rose Water, which highlights his folk compositions that float with the pleasant calm found in Leo Kottke or Sarah Louise's best work. Sharing the bill are two equally great local solo musicians—Half Shadow and Saloli—that provide a nice contrast to Desaulniers with their electric instrumentation and cosmic yearnings. (Sun Feb 16, 4 pm, Speck's Records and Tapes, $5, all ages) ROBERT HAM
The Music of John Williams
Energetic and enthusiastic conductor Norman Huynh leads the Oregon Symphony through some of the (astoundingly epic) highlights of John Williams' career as maybe the most famous film composer to have ever lived, with selections from Close Encounters of the Third Kind, Star Wars, and more. (Sun Feb 16, 2 pm, Arlene Schnitzer Concert Hall, $24 & Up)
Joep Beving
The Dutch neo-classical composer and pianist swings through town to head up an intimate, mostly seated show at the Doug Fir Lounge supporting his latest album, Henosis. (Sun Feb 16, 9 pm, Doug Fir Lounge, $23.50-25)
Andrew Orvedahl
Helium presents a live album taping with the Denver-hailing comedian known for heading up The Grawlix comedy troupe and co-creating the TruTV show Those Who Can't alongside Adam Cayton-Holland and Ben Roy. (Sun Feb 16, 7 pm, Helium Comedy Club, $15-23)
Don't forget to check out our Things To Do calendar for even more things to do!