"Clean, reliable public transportation!" Lisa Simpson once proclaimed, extolling the pure and noble aim of Springfield's #22 bus line. "The chariot of the people! The ride of choice for the poor and very poor alike!"
As with so many things, Lisa, bless her obnoxious heart, was right. The bus is a pillar of modern, egalitarian society—a technological and philosophical achievement that enables all of us (except for rich people, who use Uber) to travel quickly, efficiently, and responsibly, thus improving not only our own lives, but those of our fellow man.
Too bad you're fucking it all up.
Here is a list of all the ways you're riding the bus wrong.
---
PUTTING YOUR BAG ON A SEAT
Seats are for people. Your bag is not a person. Your bag is a bullshit bag full of bullshit that you, and only you, think is important. Put your bag on the fucking floor. Put your bag on your fucking lap. Your bag won't know the difference. It's a fucking bag.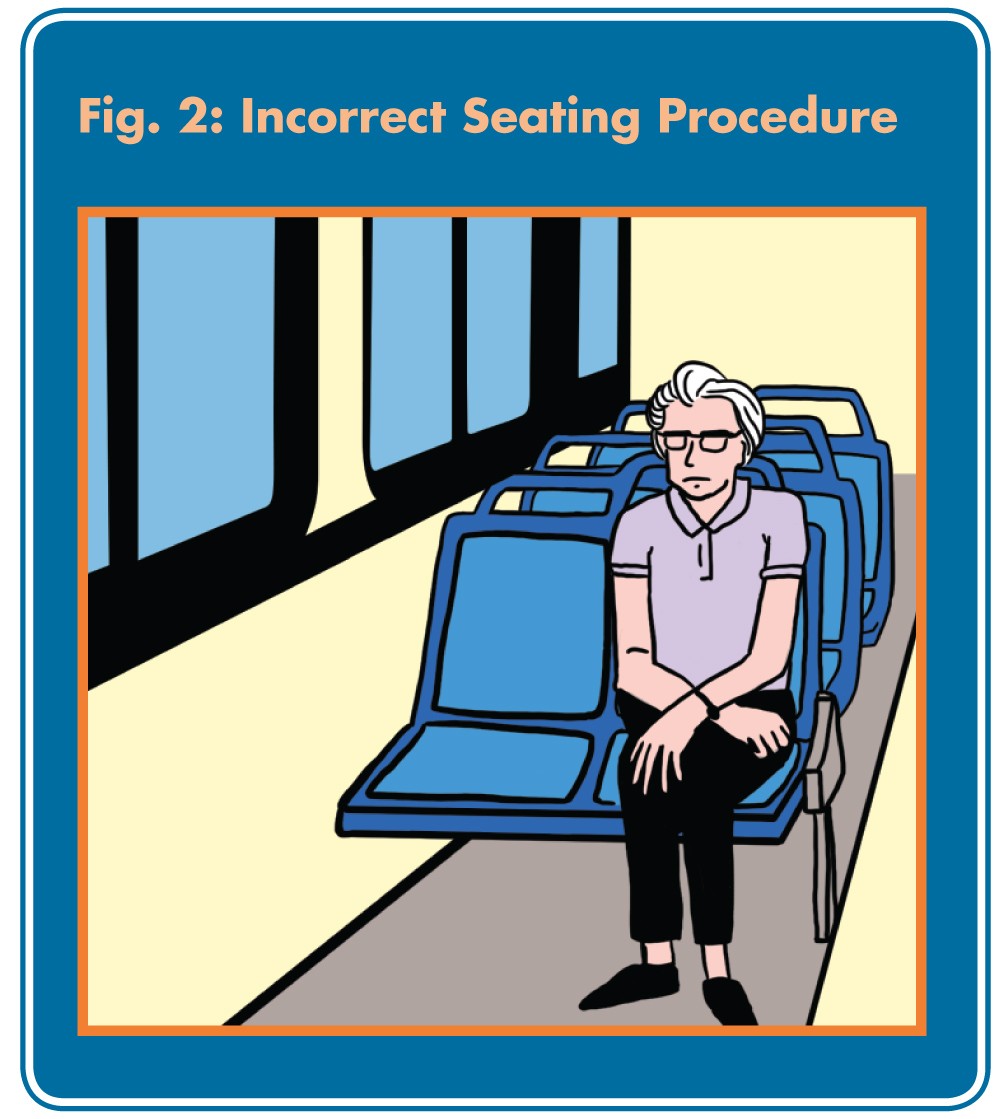 SITTING BY THE AISLE INSTEAD OF THE WINDOW
A cherished maneuver of assholes who think they're fancy and shouldn't have to sit next to anyone else (FYI, you're not fancy, you're riding the goddamn bus), choosing the aisle seat instead of the window seat is some real passive-aggressive shit. Since this is Portland, where passive-aggressive shit is basically our horrid little religion, you probably won't get called out for this—but you can be sure all the other passive-aggressive assholes on the bus know exactly what you're up to and are passive-aggressively hating you for it. If you don't want to sit by anyone, you have a ton of other options! They include walking, driving, bicycling, and dying alone.
TALKING
Look, it's not just that I don't want to talk to you (though I certainly don't). It's that on the bus, no one wants to talk to anyone. When was the last time you heard someone say, "I met the most fascinating person on the bus and we had the most enlightening conversation!" Never. You have never heard anyone say this. In the entire history of language, just now was the first time those words have ever been arranged in that order.
TALKING (ON YOUR PHONE)
Who even talks on a phone anymore? You and my grandma, apparently. (Are you... are you calling my grandma?) Here's a rule that's generally followed by people who aren't self-important fuckwits: Don't talk on your phone in public. There are no exceptions to this rule. Not even in emergencies, and definitely not on the bus.
SITTING IN THE FRONT IF YOU AREN'T OLD
The front of the bus is for old people and people who have a harder time getting around than you do. So don't fucking sit there. It is not for you. You know what is for you? ANYWHERE ELSE. Sit anywhere else on the bus. The bus is your oyster! I regret that sentence, so let's just move on as quickly as possible: You can even walk down the aisle and go up the stairs. There are a ton of seats back there! And only two stairs! It's super easy!
NOT GOING UP THOSE TWO STAIRS, EVEN THOUGH IT'S SUPER EASY
If—after tightening your crampons, strapping on your oxygen mask, and sinking in your ice axe—you bravely manage to summit those two stairs, prepare for a goddamn revelation: Oh my god there are so many more seats on this bus. It's almost as if the person who invented the bus (Sandra Bullock) actually wanted people to sit back there.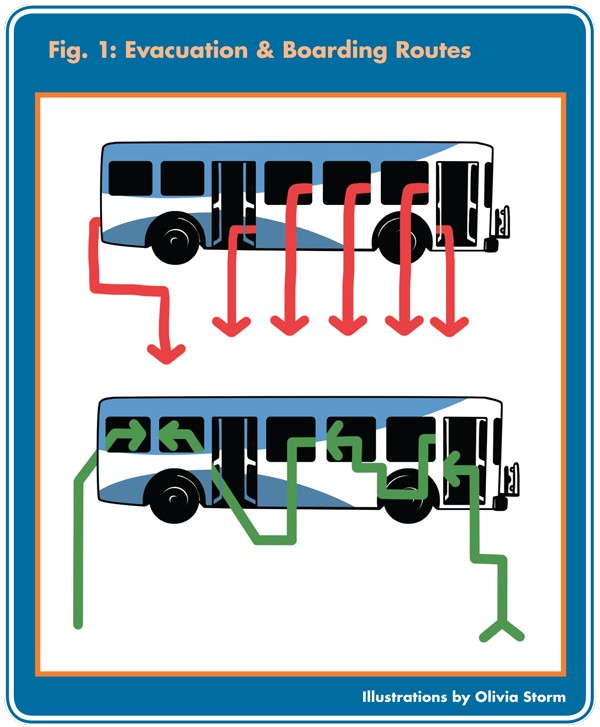 LEAVING THE BUS VIA THE FRONT DOOR
Apparently your parents sent you to private school, because ooOOOoo look who's a precious special snowflake. In related news, FUCK A SNOWFLAKE, THIS IS THE BUS. And here is the direction we go: We go in the front (remember this? It's how you got on the bus!), and we leave out the back (notice this? It's how everyone except for you is getting off the bus!). Not only does entering in the front and leaving out the back go with the direction of all the other passengers, it also goes with the direction of the GIANT FUCKING ARROW that's RIGHT ABOVE YOUR HEAD that SHOWS YOU WHICH WAY TO GO.
SCREAMING "BACK DOOR!" WHEN THE LIGHT ABOVE THE BACK DOOR IS ALREADY ON AND ALL YOU HAVE TO DO IS PUSH
All you have to do is push.
NOT GETTING OFF ONE STOP BEFORE OR AFTER YOUR PREFERRED STOP WHEN DOING SO WILL SAVE EVERYONE ELSE TIME
Are you an able-bodied non-idiot, and are you pretty sure the only reason the bus is going to stop at a certain stop is because of you? Then try to wrap your brain around this advanced concept: Instead of forcing an entire bus to slowly shudder to a groaning halt just so that you—and no one else—can get off at your preferred stop, consider taking one for the goddamn team and getting off on the stop before or after your preferred stop—when other people are getting on or off. The only reason a bus stops at every single motherfucking stop is because of horrible people. Horrible people like you.
PULLING THE YELLOW CORD TO MAKE THE BUS STOP, BUT THEN NOT GETTING OFF THE BUS WHEN IT STOPS, BUT ALSO TRYING TO PRETEND LIKE IT WASN'T YOU WHO PULLED THE YELLOW CORD
Awww! Somebody got confused! (It was you, genius.) But if you accidentally signal the driver to stop too early, perhaps consider doing what a grownup would do instead of being a little baby and hunching over, pretending like it must have been someone else. If you refuse to suck it up and get off a stop early (CONSEQUENCES HAVE ACTIONS), well, then here, I wrote a thing you can read the next time you get confused. Ask a parent to clip it out and pin it to your sweater. "Whoops! I don't need this stop! Sorry, everyone—that was annoying of me. At least I'm not Yo-Yo Guy, right?"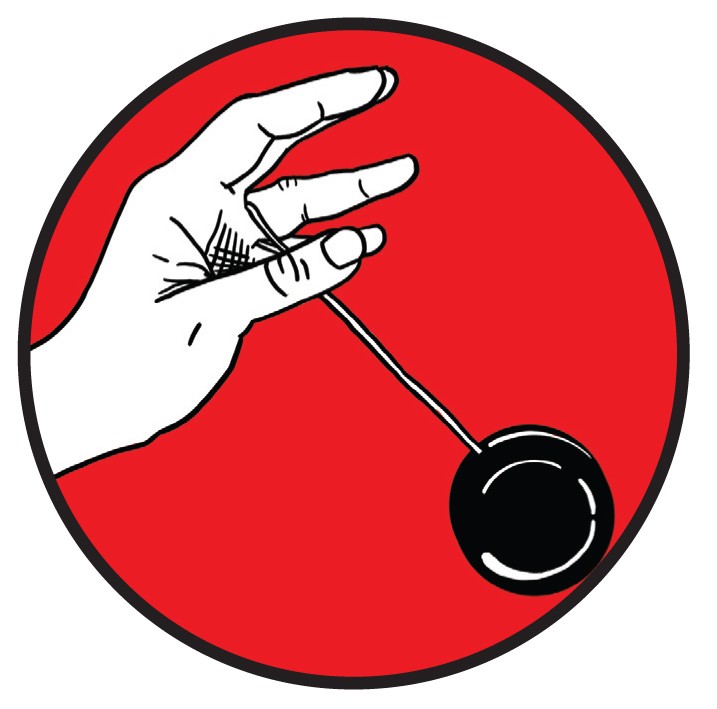 BEING YO-YO GUY
Everyone who isn't Yo-Yo Guy can skip this. Again: This one is just for Yo-Yo Guy.
Okay, Yo-Yo Guy, now that you and I are alone: I swear to tit-fucking christ if I see you getting up to your goddamn yo-yo bullshit again on the #14, I'm going to strangle every last breath out of you and I'm going to use your piece-of-shit yo-yo to do it. Do you think someone will stop me? No one will stop me. Everyone on the #14 will watch—silently, approvingly—and when your final breath wheezes into the cold still air, they will cheer. I will rise, and they will hail me as their righteous champion. They will stand, as one, and they will dump your broken body out the window; they will set fire to your yo-yo and fling it below, rejoicing as it is cracks beneath the bus' wheels. Your funeral will be a procession of #14s, and lo, upon the vanguard shall stand the guitar flame-thrower dude from Fury Road, and as the buses trundle over your mangled corpse, each rider will lean out the window to spit upon your crushed remains. "Ugh, Yo-Yo Guy," the bus driver leading our mighty caravan will grumble, slamming down the gas pedal as the #14s roar into a brilliant sunset to color of blood. "He was the worst, and I'm glad he's dead." Guitar flame-thrower dude will nod, raising a single fist; the sweet, fiery music he births will make the air thrum with majesty. But do not mistake this proud song for your requiem, Yo-Yo Guy. No. This song is the anthem of a bright and beautiful and yo-yo-free future, one where the only memory of you shall be when your foul name is whispered, a dark and oily curse upon our descendants' sneering lips.
OKAY EVERYONE ELSE CAN START READING AGAIN
MANSPREADING
Self-explanatory.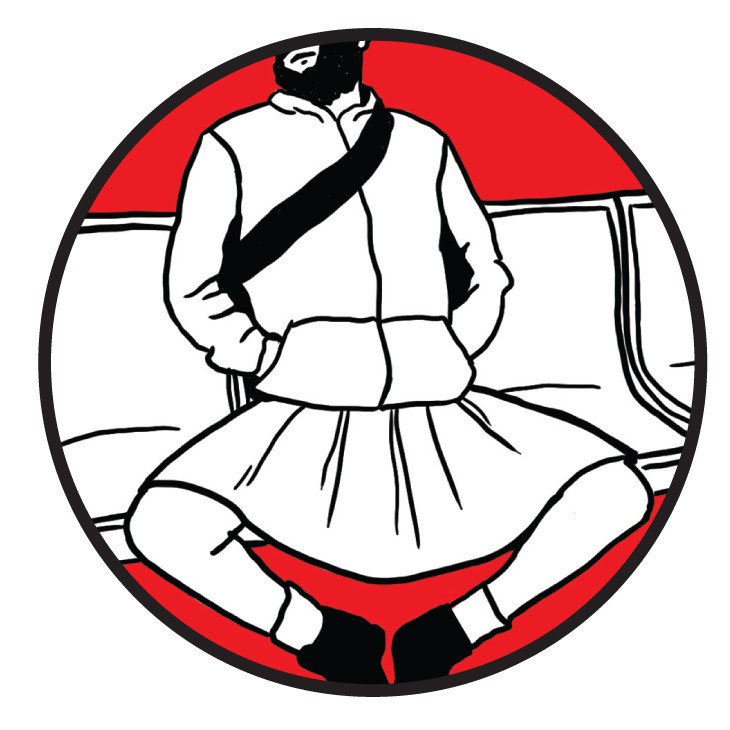 MANSPREADING IN A UTILIKILT
I saw this. It wasn't as bad as the time a guy threw up on the bus, but it was bad.
WEARING A UTILIKILT
This is just good life advice.
BEING A DICK WHEN THERE ARE A BUNCH OF KIDS ON THE BUS
Hey, I get it—if I had my way, children would be forbidden from appearing in public! But think about it: First, those kids are probably going on a field trip they were told was going to be awesome (WATER PARK), but will, in fact, turn out to be super lame (COLUMBIA BOULEVARD WASTEWATER TREATMENT PLANT). Second, thanks to dipshit Oregonians' repeated refusal to adequately fund our schools, they probably can't afford a school bus for their super lame field trip, which is why they're on the goddamn regular bus with the likes of you and me and that twitching meth guy who almost definitely is having a full-blown seizure in the back. None of this is the kids' fault, and even if it were, they're going to be punished with a super lame field trip. So either pay more in taxes or stop glaring at them and pointedly sighing at their teacher, who is a goddamn beautiful saint and who deserves a raise and who, in comparison, makes you look like Mr. Twitches back there.
DRESSING UP LIKE MICHAEL JACKSON TO RIDE THE BUS
Surprising even myself, I'm... tolerant of this? So good for you, I guess, guy who's "keeping Portland weird" by, for some awful reason, wearing a full-on Michael Jackson get-up while riding to Fred Meyer. Maybe don't do it when there's a field trip.
NOT USING HAND SANITIZER
The bus is fucking gross. In 2011, a study by Portland State University and the Oregonian found the average sample seat on a TriMet bus contained 80.1 bacteria colonies—colonies that likely contain oxacillin-resistant staphylococcus aureus. "Commonly known as MRSA," the Oregonian continued, probably while sitting next to a campfire with a flashlight under its chin, "the bug is notorious for rejecting antibiotics, eating flesh, and causing pneumonia." (Intent on making this even worse, a microbiologist added that E. coli and fecal bacteria were almost certainly present as well.) "I've seen seats soaked in urine, or there's fecal matter or vomit, you know, when someone has colic, and kids vomit, and mothers vomit, and it's on the seat," a bus driver who wanted to give me a panic attack told KGW. "I've seen it and I've smelled it, and with these cloth seats there's no way to get them cleaned up."
Use this information as you will (BURN EVERYTHING YOU OWN), but never forget: The bus is fucking gross. Children ride the bus. Mr. Twitches rides the bus. Vomiting moms ride the bus. True, Keanu Reeves once rode the bus too, but that was only in a movie :(
NOT KNOWING HOW TO USE THE BIKE RACK
Ineptitude aside, why the hell are you putting a bike on the bus? That bike better be broken.
CONGREGATING BY THE DOORS
On planes, this is illegal for a very good reason: 9/11. And that's the exact reason it's illegal on the bus. Okay, it's not illegal on the bus. But it should be. Standing by the doors is a not particularly subtle variation on the "Sitting By the Aisle Instead of the Window" stratagem, and don't do it, because OBVIOUSLY PEOPLE ARE GOING TO EXIT THROUGH THE DOORS YOU ARE BLOCKING. Just sit next to somebody already! You just have to sit by them; it's not like you have to fuck them at the next stop. And no, trying to flatten yourself against the partition isn't going to work, because you're not a two-dimensional cartoon character. You're a dickbag who's standing in people's way while you squint at your phone, creepily scrolling through pictures of your ex on Facebook.
ASSUMING THAT NO ONE IS LOOKING AT WHAT YOU'RE DOING ON YOUR PHONE
We are all looking, and we all want you to leave your poor ex alone. ("You can do better than him," her friends told her when she dumped you. "He congregates by the doors on the bus.")
THANKING THE BUS DRIVER
In real cities, people do not thank their bus drivers, subway operators, or funicular... pilots? But in Portland, where everyone exerts a bewildering amount of effort trying to be super nice, this is a thing: When someone disembarks, they often chirp out a "Thanks!" or "Thank you, driver!" or "Hey everyone who doesn't care that I am leaving and is just trying to get home with as few distractions as possible, look how polite I am!"
Wait. Now that I think about it, maybe this actually isn't the worst thing ever? After all, bus drivers are trapped in a metal box all day, trying to stick to a schedule while also dealing with shitty traffic and screaming children and mom vomit and oxacillin-resistant staphylococcus aureus and Mr. Twitches and your bullshit bag. They probably deserve some thanks.
So carry on. Just stop fucking up everything else, and, together, we shall ride the chariot of the people into a bright and beautiful and yo-yo-free future.