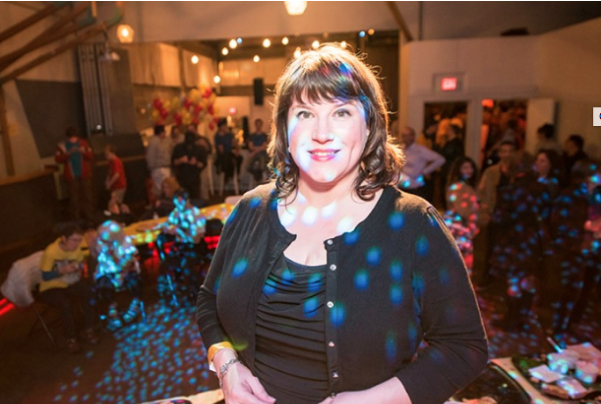 Ever since screenshots began circulating earlier of Commissioner Chloe Eudaly disparaging an Oregonian reporter (and others) on her private Facebook account, a question has emerged that doesn't appear to have an easy answer: Whether or not that private account should be a matter of public record—at least the parts where Eudaly is referring to her job.
The question became a matter of official inquiry recently, after a complaint to the city's ombudsman that "Eudaly is using her personal Facebook profile to discuss city business and post city job listings and communicate with constituents and have unreported contact with registered city lobbyists..."
The City Attorney's Office began looking into that allegation, and the commissioner's use of Facebook in general. Eudaly's use of the social media platform, in fact, has been the subject of three separate complaints to the Ombudsman's Office this year, according to records obtained by the Mercury last week. There are no names attached to the complaints, so it is unclear whether they are coming from the same person (Eudaly says they are).
Whether or not Eudaly's online fulminations about her work are public is still something of an open question. A column and recent story in the Oregonian have quoted state archivist Mary Beth Herkert as saying any personal posts that touch on city business are unequivocally public.
Portland's city attorney appears to take a softer stance. While declining to speak about Eudaly specifically, City Attorney Tracy Reeve told the Mercury yesterday that "not every public record that a public employee makes in which they mention the city and mention their work for the city constitutes a public record."
Reeve used the example of an official's diary, which could discuss their work for the City of Portland but wouldn't constitute a public record, she said. Of course, Facebook is a bit different.
To her personal Facebook friends, Eudaly has torn into the O's city hall reporter and other journalists, and spoken of efforts to get policies passed. Those posts often elicit feedback from her friends (a portion of whom are also constituents). It's a not-that-new world that the city's public records policies haven't quite adjusted to.
But interestingly, it turns out Eudaly has been dinged by city officials over her Facebook use. The O reports today that Human Resources Director Anna Kanwit in May found Eudaly's public account as a city official had inappropriately blocked a constituent.
"The commissioner's office has been advised to unblock you from her public Facebook page until and unless you violate the terms of use for Facebook or the City's Social Media Policy," Kanwit wrote, according to the article. Eudaly tells the Mercury she is contesting Kanwit's finding, and believes the person who was blocked is using a fake name to troll her.
In the Facebook post that's received the bulk of attention, Eudaly took issue with Oregonian reporter Jessica Floum's reporting about an expansion of the communications team in the Bureau of Development Services, which Eudaly controls. A recent council budget adjustment brought the team up to nine public employees.
Eudaly said there were inaccuracies in the article, but also bristled at a description that painted her as dismissive. When local freelance journalist Mike Bivins posted a screenshot of Eudaly's post, a Twitter debate quickly heated up, with local public officials weighing in.
pic.twitter.com/1Qvuvic7D7
— Mike Bivins (@itsmikebivins) November 11, 2017
This story about @ChloeEudaly setting aside $800K for communications staff at the permitting bureau has led to some... interesting Twitter. pic.twitter.com/WIQL8agAjf
— Dirk VanderHart (@dirquez) November 11, 2017