Sponsored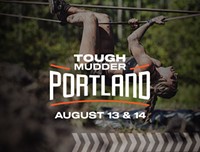 Lock in your summer adventure, Portland. Join us for world famous obstacles over a 5K or 10K distance.
After swapping the ⭐️ for a ❤️ , after switching the default profile pic from an egg to a human, after giving everyone 280 characters for no earthly reason, today, Twitter has finally decided to address the horde of Nazis barking racist bullshit and slinging fake news from its terrible platform. Recode has the story:
Twitter began enforcing new rules today to suspend users affiliated with hate groups "on and off the platform" — a policy that already has led to the disabling of some alt-right accounts.

Initially announced in November, Twitter also started penalizing users whose profiles include "hateful imagery and display names," presumably including Nazi insignia, or those who use a "username, display name, or profile bio to engage in abusive behavior."
The Hill's Will Sommer is doing his best to collect a list of handles that have been disabled, as is Jared Holt of Right Wing Watch.
The "Britain First" idiot who Trump retweeted three weeks ago? Gone. Vanguard America, a white supremacist group that was instrumental in inciting chaos in Charlottesville? Gone. White nationalist Jarod Taylor, who looks like he eats fucking bats for breakfast? Gone.
David Duke, Richard Spencer, and the President of the United States? As of this moment, they're still coughing up racist hairballs.
According to Sommer and Holt, the Nazis are responding to the purge by mourning in some nerdy Gamergate way over at Gab (a Twitter for Nazis), posting weird imagery, and trying to trick Twitter by wallpapering their pages with the iconography of diversity.
Good riddance, and may that giant blue bird sweep out every corner of its awful nest.
Sponsored
Virtual Auction Event & Drag Queen Fashion Show. You won't want to miss this show!