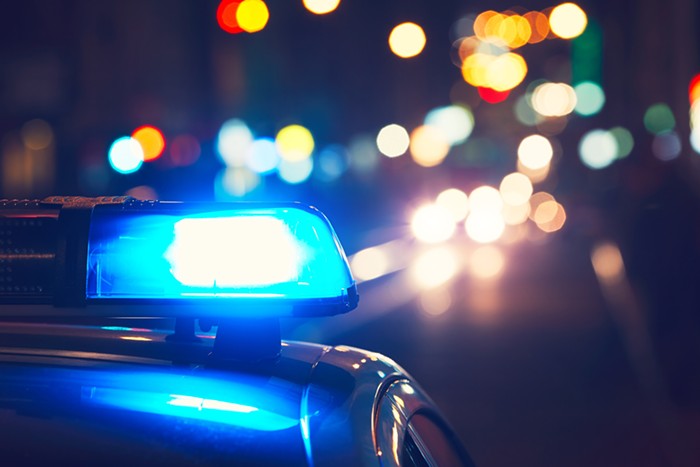 Last year, Portland Police Bureau (PPB) asked the city to include funding for 90 new officer positions in the 2018-19 budget. While easily the most controversial budget request, bureau representatives argued that the expansion was crucial to improving officers' response time on 911 calls, which had increased 22 percent in the past five years.
City council listened, and cautiously passed a budget that expanded PPB's sworn officer positions by 49—leaving PPB with a total sworn force of 1,001.
Sponsored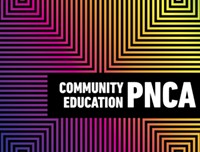 Online art and design classes at the Pacific Northwest College of Art now open for registration!
"I don't care if you love the police or if you hate the police," said Mayor Ted Wheeler during his April state of the city address, explaining his support of more officer hires. "But when you call 911 you expect the police to show up and you expect them to show up in a timely basis."
New city data, however, reveals that this contentious decision to expand PPB's force did little—if anything—to solve the city's lagging officer response times.
A PPB budget review released by the City Budget Office (CBO) Tuesday shows that despite the new positions created in the bureau, the number of sworn officers on patrol—those called to respond to emergencies—has remained unchanged.
In March 2018, the CBO reported that PPB had between 350 and 360 officers available for patrol on any given day. The most recent data obtained by CBO finds that number is currently at 351. And as the number of 911 calls for service continue to rise over the past year, PPB officers' average response time for "high priority" calls remains unchanged at exactly 8.6 minutes. In 2012, that number was 6.3 minutes. There is no national standard for police response times.
According to the CBO, these unchanged numbers are based on a much larger problem: The police bureau is unable to successfully hire and retain sworn officers. The PPB currently has 75 unfilled officer positions—more than it began fiscal year 2018-19 (beginning on July 1, 2018) with.
While the total number of officer hires has increased over the past few years, PPB's ability to keep them around has plummeted. According to the CBO, Portland has historically seen an average of 10 to 15 percent of all new officers leave PPB before their 18-month probationary period is over. Yet recent data shows that as many as 25 percent of officers hired in the past three years are no longer employed by PPB.
It's this problem, city economists say, that has hobbled PPB's ability to improve call response times.
"The pace of hiring is the primary determinant of the bureau's ability to deploy additional officers to patrol to help manage call volume," reads the CBO report.
The report attributes this hiring problem to several issues, including the fact it takes an average 340 days for a officer to be hired after initially applying for the job. PPB blames this lag time on the background investigations each applicant must go through before getting a job offer.
"Anecdotally, the bureau frequently loses would-be recruits to other agencies with shorter hiring timelines," the CBO report explains. CBO analysts also ascribe low hiring rates to a "negative local and national narrative regarding police work" that deters potential applicants.
This isn't news for the budget office, which has routinely deterred the city and police bureau from relying solely on new officer hires to fix its lagging response system.
Last year, CBO recommended the city hire no more than 14 sworn officers, and instead focus city dollars to filling officer vacancies and retaining already employed officers. This suggestion was certainly not reflected in the final budget's ask for 49 officers.
The CBO also presses PPB to prioritize "demand management strategies" (any internal programming that could improve response times) in the coming budget cycle. The report underscores what might have been the most successful use of PPB's budget dollars: Placing a PPB sergeant in Portland's 911 call center.
This pilot project, which began in November 2018, allows an officer to gauge whether or not incoming calls truly need an in-person officer response. According to the CBO, that one position diverted more than 1,800 calls to agencies and service providers better equipped to handle the emergency than PPB (like a county mental health office or a homeless service provider).
CBO estimates that the added 60 hours of weekly sergeant time spent at the 911 call center freed up 113 hours of total officer time that could be used responding to actual crimes.
"Generally speaking," the report concludes, "implementing demand management strategies is a far more cost-effective way of addressing increasing call volume than adding sworn patrol officers."
It seems like PPB is beginning to pay attention. The police bureau's proposed budget this year, released in February, doesn't include any requests for additional sworn officers.
Sponsored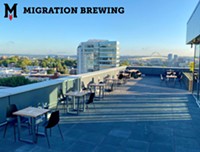 This 9th floor patio boasts stunning views of the city, three mountains, and Portland's West Hills.