Multnomah County's becoming more racially diverse and a little less youthful, according to new population data released by the US Census.
The new data set, based on July 2018 population estimates, shows that Multnomah County's white population has dropped 3 percent—from 72 percent to 69 percent—since 2013. In the same five-year time frame, the county's Asian population has increased 1 percentage point (7 percent to 8 percent), as has the number of residents who identify as two or more races (4 percent to 5 percent). The number of people who identify as Hispanic has also risen from 11 percent to 12 percent. Yet, the county's African American population has remained the same, at 6 percent.
At the state level, the population of white Oregonians has dropped from 88 percent to 87 percent—over the past five years. The African American population in Oregon, however, has risen from 2 percent to 3 percent in that time frame.
Multnomah County residents are simultaneously growing older. In 2013, 11 percent of the county's population was 65 years or older. In 2018, that number grew to 13 percent. During the same time period, the number of residents under 18 years old dropped from 20 percent to 19 percent. The median age of people living in Multnomah County has risen to 36.5 years to 37.5 years.
The county's shifting race and age mimics national population trends. The new Census data shows the median age of an American was 38.2 years old in 2018, up from 37.8 years in 2013. During the same time frame, America's white population has dropped 1 percent, from 75 percent to 74 percent.
Sponsored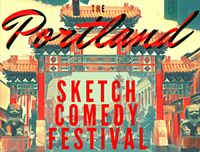 Sketch comedy troupes from all over N. America descend on The Siren Theater for 3 glorious nights.