Portland domestic violent crisis line Call to Safety usually receives one call per month that can be categorized as "high lethality"—meaning there's a likelihood that the abuser may kill the victim. Since Oregon instituted its statewide stay-at-home order to slow the spread of coronavirus, that number has jumped to seven. Over the same period of time, a 24-hour crisis line operated by Clackamas Women's Services (CWS) has seen a 20 percent increase in high lethality cases.
"What we know is that incidents are increasing in levels of violence," said Melissa Erlbaum, director of CWS. "If there was a power dynamic already in place between two people before COVID-19, increased isolation will only exacerbate it. Emotional abuse is escalating to physical abuse, and physical abuse is escalating quickly to high lethality."
CWS and Call to Safety saw calls to crisis lines double shortly after Gov. Kate Brown instituted the statewide order in mid-March. Two months later, that call load is just as high—and calls stem from deadlier situations.
As the state's stay home order continues into a third month with no clear end in sight, at least in the Portland region, advocates for domestic violence victims fear that people living in isolation with their abuser are entering increasingly deadly territory. And, while organizations are finding new ways to reach these at-risk victims, they're also bracing for an expected surge in need once the state begins to loosen its restrictions and victims finally feel safe reporting their abuse.
"It's so much harder right now for folks to access tools and to create a plan to leave," Erlbaum said. "It makes an already difficult task feel impossible."
In crisis work, lethality is often measured by an abuser's access to firearms or other weapons, or their history of threatening a victim—or themselves—with a deadly weapon. High stress and lack of control, especially related to the kind of economic uncertainty that accompanies COVID-19, can push abusive partners to escalate their violence to fatal levels. A 2015 study of domestic violence reported in the years following the Great Recession of 2008 found that "unemployment and economic hardship at the household level were positively related to abusive behavior," and increased abusers' need to control their partner.
The unique restrictions prompted by the COVID-19 pandemic have only added to abusers' ability to exert that control—and for victims to stay with them.
"Isolation is one of an abuser's main tactics… and now, it's not even a tactic they have to use, it's just there," said Torrey Streed, an officer with the Portland Police Bureau's (PPB) Special Victims Unit, which investigates domestic violence reports.
Streed said she's seen the coronavirus' unexpected fallout force some people to cancel already-made plans to leave their abuser.
"Imagine a scenario where someone had a plan to leave, but then lost their job and no longer had the financial means to do so," said Streed. "Maybe they have children with their abuser who need to be cared for... maybe the person they were planning to stay with is vulnerable to the virus and they can no longer take them in."
COVID-19 restrictions have also caused social interactions outside the home to evaporate, cutting off ties with coworkers, friends, or other community members who may notice the signs of abuse and offer help.
"And then there's a fear of the unknown," Streed said. "Staying with an abuser, even if it's intolerable, is familiar. They know what to expect. If they leave right now, they're facing extreme uncertainty."
PPB hasn't seen an unusual increase in domestic violence related calls in the past two months, but that doesn't surprise Streed. There's many reasons why domestic abuse victims avoid calling the police on their abuser, she said, whether that's rooted in feelings of shame, love for their partner, or fear that adding a cop to a situation will put them in even more danger.
Often, victims will call crisis lines before turning to the police. But advocates worry that even that option has become less available for people stuck at home. Emmy Ritter, director of domestic violence shelter and resource center Raphael House, said she's struggled with knowing how to best reach people who are currently isolated with their abuser.
"My fear is that they're not calling [crisis lines] because their abuser is monitoring their every move," Ritter said. "When they do reach out it's after things have escalated, when physical violence and threats have reached a critical point."
Ritter said that's why emergency shelter space for victims is critical for domestic violence organizations during COVID-19.
But it's a challenge. Raphael House is currently at capacity with survivors and their children ("Pandemic or not," Ritter said. "We're always full."). Bradley Angle, another Portland organization that serves domestic violence survivors, is also struggling to make space in its five shelters. Program director Alexxis Robinson-Woods said the process has been greatly slowed down due to high need and new hurdles from COVID-19 restrictions. The nonprofit has been relying more on issuing motel vouchers to people who need to escape a situation quickly.

"It's complicated at best," said Robinson-Woods.
As its calls grow increasingly severe, Call to Safety has also prioritized emergency relocation for victims. The nonprofit spent $31,645 on motel vouchers in April alone—a cost comparable to the amount of money it typically budgets for vouchers for an entire year. The program has also expanded the maximum duration of a hotel stay from three nights to a week. Not everyone Call to Safety virtually connects with vouchers ends up in a hotel bed, however.
"There are certain times when we've been working closely with a survivor, getting everything set up for them to move into a hotel," said Schuler. "But then we never hear back from them. We don't always know how they resolve."
Other organizations have tried to stay in touch with at-risk victims by tweaking their own rules. At Rahab's Sisters, staff and volunteers usually touch base with people experiencing abuse over a free meal served at their Southeast Portland facility every Friday. The gathering primarily serves houseless Portlanders and is only open to female-identifying guests—a rule enforced by a hired security guard. Often, it's the only chance a victim has to speak freely without their abuser present.
But now, to ensure staff are still able to connect with regulars and to respond to the community's increased need for food, Rahab's Sisters is allowing men—including abusive partners—inside for dinner.
"It's really difficult to see some folks come in with their old abusers," said Anneliese Davis, director of Rahab's Sisters. "I worry that people are stuck in these situations. There are so many questions I'd like to ask, but I can't because their abuser is there."
And social distancing has made it hard to have conversations with people even without their abuser present. "It's difficult to have sensitive conversations when you're shouting from six feet away wearing a mask," Davis said.
In the absence of in-person support, Rahab's Sisters now streams counseling sessions on Facebook and connects with survivors over donated cell phones or tablets the program recently received through a City of Portland grant. Other organizations who have moved their resources online are moving to make the programming permanent, after realizing it's reaching new people who couldn't attend in-person support sessions.
But, for most advocates, this is just the first stage of a longer recovery effort. Schuler with Call to Safety said she's spending time preparing her organization for a predicted increase in demand as Oregon begins loosening its stay home order—allowing people to escape their abuser's constant surveillance and seek help.
"We have to make sure we are allocating enough funds in our next budget to meet that need," she said.
Schuler said Call to Safety has seen a swell in donations in the wake of COVID-19, but she's worried about the program's long-term sustainability.
Raphael House is also bracing for an uptick in need—both in currently isolated victims, and survivors who've successfully left their abuser and are now on their own, working on building a new, independent life in the midst of an economic collapse.
"I think it's really important that the community knows that domestic violence services are life saving services," she said. "These services were already underfunded before COVID-19. Now, we're looking at a public health crisis on top of another public health crisis."

_______

If you are experiencing domestic violence—or think you know someone that may need help, contact Call to Safety's crisis line: (888) 235-5333 or email support@calltosafety.org
Línea de crisis en español (El Programa Hispano): (888) 232-4448
Find more resources here.
Sponsored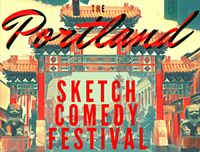 Sketch comedy troupes from all over N. America descend on The Siren Theater for 3 glorious nights.