GOOD MORNING, SUNDAY! It's the perfect time to catch up on some of the great reporting and stories the Mercury churned out this week! (PRO TIP: If you despise being "the last to know," then be one of the first to know by signing up for Mercury newsletters! All the latest stories shipped directly to your email's in-box... and then... YOUR HEAD.)
---
• Amid Teachers' Strike, Other Portland Public Schools Staff File Grievance With District
Amid a historic Portland teacher strike, the Portland Public Schools union representing paraprofessionals has filed a grievance with the district. Members allege PPS has asked them to cross the picket line and do work outside their contract.
Let's go, smarty pants! It's time for another super fun POP QUIZ PDX. This week: Sassy trivia about striking teachers, bats (in swimsuit competitions), and Mayor Wheeler activates his mall cop task force! SEE HOW WELL YOU SCORE!
• Portland Will Begin Enforcing Daytime Homeless Camping Restrictions in Mid-November
While extolling the grand opening of a new $600 million Ritz Carlton downtown, and bolstered police and private security in the area, Portland leaders said the city will start enforcing daytime homeless camping restrictions on November 13.
Pickathon favorite Butcher Brown tours through to support "Solar Music," Portland's date with Wynne approaches, and Revolutions Per Movie's first live podcast taping—with R.E.M.'s Peter Buck! Here's the good music news, Hear in Portland!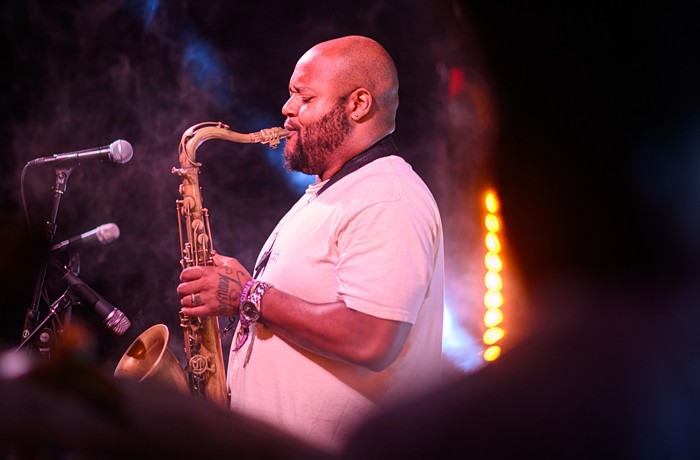 • Portlanders Rally for Gazans, Ask Local Politicians to Support Cease-Fire
As the death toll in Gaza rises with no sign of peace on the horizon, protests have erupted all over the world. Last weekend, more than 1,000 protesters in Portland called on local U.S. reps to support a cease-fire—which none have done so far.
• The Wandering Drones of Water Shrew Trio
Water Shrew Trio is a Portland indie label supergroup—Bud Tapes' Emmet Martin and Oranj Discs' Skyler Pia with Boreen's Morgan O'Sullivan. That's a lot of names, but their sound is simple, beautiful drone. Read our profile of their first studio album.
Calling all Trash Pandas! This week: Terrible (albeit cute) Republican d-bags, Hollywood horrors, and why is Garth Brooks giving away pencils?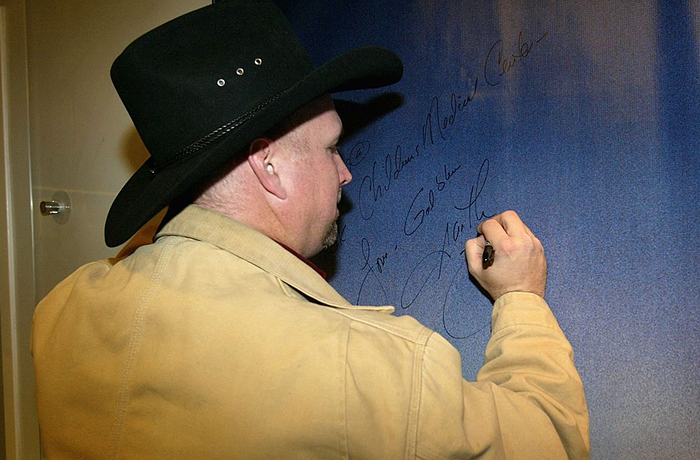 • Intersex Activist Alicia Roth Weigel on Her New Memoir Inverse Cowgirl
A crushing visit to Portland's very own Powell's City of Books inspired Alicia Roth Weigel to write a memoir about her experience as an intersex activist.
• Blood Wedding Soars and Stumbles
Shaking the Tree's "Blood Wedding" is most successful in its fourth wall break and the supporting cast's a cappella songs. Read the review from our culture editor Suzette Smith.
• The Best Things To Do in Portland This Month
Hello, November! As we do every month, we've compiled the biggest events you need to know about in every genre, from Brett Goldstein to Ms. Lauryn Hill and from Veganizer: World Vegan Month to the 39th Annual Tree Lighting Ceremony. LET'S. GET. BUSY.
It's time for your weekly ticket drop! We've got all the info you need in order to score tix for the hottest upcoming Portland shows, including Chris Stapleton, Iron Maiden, Green Day, and lots more!
• It's the Hilarious "TWO EVILS" Live Comedy Game Show!
Don't miss the most hilarious live game show in town—TWO EVILS with Arlo and Kate! There's tons of comedy, prizes, and our super special guest star from Lez Stand Up, KIRSTEN KUPPENBENDER! This Wednesday!
She's accused of something her partner had been doing to her for years, but still... should she feel bad? Dan Savage issues a ruling (with the help of a guest expert) in this week's SAVAGE LOVE!
---
WOW, THAT IS A LOT OF GOOD READIN'. I hope you didn't have any other plans this weekend! Dig in, and remember: Producing all this hard work costs moolah—so please consider contributing to the Mercury to keep it all coming! Thanks!
---