Here's your daily roundup of all the latest local and national news. (Like our coverage? Please consider making a recurring contribution to the Mercury to keep it comin'!)
• Oregon hit a new daily record for COVID cases today with the OHA reporting a whopping 550 new cases and three additional deaths. The areas with the most cases are Multnomah, Washington, and Lane counties. Have a happy weekend and WASH YA DAMN HANDS, WEAR YA DAMN MASKS, AND KEEP YA DAMN DISTANCE.
Sponsored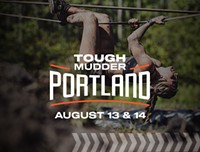 Lock in your summer adventure, Portland. Join us for world famous obstacles over a 5K or 10K distance.
• In other COVID news... remember how Republican Gov. Brad Little of Idaho refused to enact strict mask regulations in his state? Well now, Idaho's hospitals are overflowing with coronavirus patients and they may be forced to ask Portland and Seattle hospitals for relief.
• The city is dedicating $15 million in funding to low-income residents who have been hit hard by the economic effects of the coronavirus, with $500 debit cards being given to 2,800 online applicants.
Oregon lawmakers are considering spending $65 million to convert hotels into shelters. It's an idea that has spurred some sharp disagreements in the Capitol. #orpol #orleghttps://t.co/bJC0UiKC6D
— Dirk VanderHart (@dirquez) October 23, 2020
• Commissioner Jo Ann Hardesty is pushing for stricter restrictions on federally deputized Portland Police officers before the upcoming election night, rightly fearing what might happen in a worst case scenario.
• Is it just us, or are the political mailers we've been seeing this election season particularly weird? Out Blair Stenvick rounds up the weirdest of these ads—and who's paying for them!
A judge ruled the city of Portland must open an investigation into Mayor Ted Wheeler's sizable loan to his own reelection campaign, which breaks voter-approved campaign finance rules. https://t.co/RynsAsVuNe

— OPB (@OPB) October 23, 2020
• America's first MURDER HORNET nest has been found north of Seattle, and experts are expected to wipe it out this weekend... that is if the experts aren't MURDERED first! (Dibs on this screenplay, btw.)
• Looking for the latest restaurant and bar openings, closings, and gossip? Look no further than our weekly FOOD NEWS ROUNDUP!
IN NATIONAL NEWS
• As more than 80,000 new COVID cases were reported today around the country (another new record), hospitalizations due to the virus have also spiked 40 percent in the last month... and hospitals are already reaching their breaking point.

• And yet? According to Dr. Anthony Fauci, even though the number of national COVID cases and hospitalizations are spiraling upward, the federal coronavirus task force are only having meetings once a week.
Breaking: New NYT Trump tax report.

Long-hidden tax records show that Trump didn't reach into his wallet for his charitable giving. The vast bulk came from simply agreeing not to develop land — in several cases, after he had shelved development plans. https://t.co/rdv3sq05qf
— Kyle Griffin (@kylegriffin1) October 23, 2020
• There's a lot of bullshit pontification over last night's presidential debate, when there was really only one thing worth noting: When asked about the 500-plus children who still haven't been reunited with their parents thanks to the inept and criminal activity of the Trump administration, the president only had this to say: "They're so well taken care of."
• Speaking of those more than 500 migrant children who were kidnapped at the border: "Trump campaign spokesperson claims parents of separated children don't want them back."
• Trump's inspiring messages to domestic terrorists continues to bear fruit: "Teen with van full of guns had checklist to 'execute' Joe Biden, authorities say."
Russian cyberattacks are targeting U.S. election systems, federal authorities revealed Thursday, but so far there's no evidence that elections data has been compromised. https://t.co/IL8Q6wBQ9y
— NPR Politics (@nprpolitics) October 23, 2020
• In an attempt to stop the almost certain confirmation of anti-abortion, right-winger Amy Coney Barrett to the Supreme Court on Monday, Democrats have ground practically all Senate activity to a halt, loudly protesting the GOP's corrupt plan.
• Today in "sweet Biden burns": "Biden campaign creates TrumpCovidPlan.com website that opens to a nonexistent page."
• Find out what it's like to be on the front lines of Portland's nightly protests against systemic racism and police brutality with our livestream event/forum, "Eyes on the Ground: A Conversation With Portland's Protest Journalists and Documentarians"—coming at you Tuesday, October 27 at 7 pm. GET THOSE TIX NOW!
• In these terrifying times, don't you need a good, wholesome scare? Get your tickets now for SLAY—the short, eight-minute-or-less HORROR film festival from the makers of HUMP! Streaming right now through the 31st! (Interested in getting out more? Then come to the SLAY Drive-In at Oaks Park! Details here!)
• The WEATHER REPORT: Chance of a shower on Saturday but a nice cool and sunny Sunday with a weekend high of 51!
• And finally, to be fair, I have a similar reaction to the mention of cocaine.

TRUMP'S EYES WHEN BIDEN SAID "COCAINE!" Omg! 😳 #DebateTonight pic.twitter.com/wNJNsHmeOl

— Melissa Cruz (@MelissaWrites22) October 23, 2020