Is there any better pairing than the Soul'd Out Music Fest and the Portland Mercury's Pizza Week? Especially when that pairing features pairings within pairings, like some sort of funk-infused Pizzaception? Guaranteed whatever pepperoni-laced madness you're imagining is nowhere near as beautifully weird as what Hollywood Theatre's Fashion in Film is screening this month, or whatever it is local-boy-done-good Steven Wilber has in store for his return to the Helium stage. It's a pretty busy week ahead; hit the links below and load your plate accordingly
---
Jump to:
Monday
|
Tuesday
|
Wednesday
|
Thursday
---
Monday, Apr 16
The Portland Mercury's PIzza Week Begins!
In our brief blip of existence, humankind has screwed up a bunch of stuff—like the environment, for example, or the concept of a functional and beneficial representative democracy. But despite our belligerent fumbling, we've excelled at one thing: Pizza. Actually, make that two things, because also: Pizza Week. That's right: From April 16-21, the Portland Mercury's Pizza Week is back! Along with our pals at Jim Beam and Tetra Cannabis (why yes, those two things do go well with pizza), the Mercury has teamed up with over 30 of Portland's favorite restaurants to offer special, one-of-a-kind pizza slices all over town… and each slice is only $2 each!
Apr 16-21, Various Locations, click here for participating restaurants and slices
Lo Moon, Kraus
Lo Moon is in a tough spot. The cosmopolitan LA trio wrote and released a killer single ("Loveless") in late 2016 that caught a lot of attention for its sumptuous fusion of silky R&B falsetto and faux-indie vibe. The band hired a powerful publicist, toured the country, and lots of websites wrote about the song, and then there was… nothing, more or less, for about a year. In February, Lo Moon released its self-titled debut LP, which features a bunch of songs cursed with the expectation that they'll live up to "Loveless." (They don't.) Lo Moon isn't bad, and Lo Moon isn't bad, they just set themselves an awfully high bar to clear. Opening for Lo Moon, however, is Kraus, whose new album Path is a promising marriage of experimental drones, claustrophobic rock, and noisy shoegaze.
9 pm, Doug Fir, $10-12
MC Chris, Bitforce
An evening of high-pitched wordsmithing from one of nerdcore's kings, currently touring in support of his 2017 full-length, Marshmellow Campground.
8 pm, Mississippi Studios, $15-18
Berner
The Bay Area-hailing rapper and cannabis entrepreneur brings his live show up the West Coast in support of his latest full-length, The Big Pescado.
8 pm, Wonder Ballroom, $20, all ages
Event Horizon
When dealing with a director of dubious quality such as the other Paul Anderson—the one with the W.S. in his name and Mortal Kombat, Alien vs. Predator and the Resident Evil series on his resume—claiming one film to be his "best" doesn't really mean all that much. But its hard to deny there are some legitimate scares embedded in the thick slab of (badly) computer generated cheese that is Event Horizon. A bizarre mishmash of Alien ripoff and Nine Inch Nails video, Horizon stars Sam Neill and Laurence Fishburne as a sad scientist and a stoic soldier. They board an abandoned spaceship only to discover it literally went to Hell and back, and is now possessed and murder-thirsty. Many a DVD pause button was worn out as gorehounds tried to parse the Bosch-esque nightmare of the ship's log, a strobey nightmare that leads to maybe the best single line reading of Fishburne's entire career. BOBBY ROBERTS
9:45 pm, Academy Theater, $3-4
---
Tuesday, Apr 17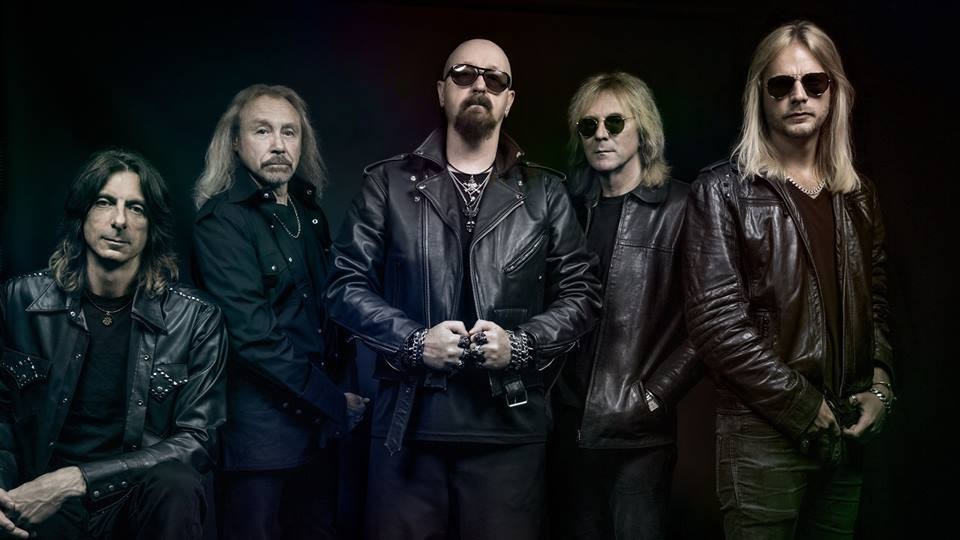 Judas Priest, Saxon, Black Star Riders
There's no arguing that both Iron Maiden and Judas Priest played a huge part in forging the path for heavy metal and every sub-genre that's branched from it. But Maiden's been writing the same record over and over again since 1986's Somewhere in Time, while Priest's discography is full of epic peaks, dismal valleys, and everything in between. It's an adventure, not a boardwalk bike ride. For a band nearing its 50th year of activity, the power and resolution of Judas Priest's brand-new record Firepower is completely unexpected—they should be operating in paint-by-numbers riffs and stale clichés at this point in their career. Instead, the band returns to the catchy swagger, pummeling punishment, and confidence of their heyday. ARIS HUNTER WALES
7 pm, Rose Quarter Memorial Coliseum, $41-91
Leni Zumas
Leni Zumas writes wonderful, dark fiction, and her latest, Red Clocks, imagines a Mike Pence-approved future where abortion is illegal and women have fewer civil liberties than embryos (doesn't sound "imagined" at all, actually). It's somehow also supposed to be funny and good. How will Zumas pull off such a delicate balance? I have no idea, but I can't wait to find out. MEGAN BURBANK
7 pm, Broadway Books, free
Cam
You can't knock Cam's hustle. It was only about five months ago that this California-born country artist was here to play the Hawthorne Theatre. Though performing at the smaller Doug Fir Lounge might seem like a step backward for her, this feels more like a little treat for fans to catch her in a more intimate setting than, say, the arenas where she's been opening for George Strait and Harry Styles. The show also serves as an appetite-whetting for anyone who has been quietly hungering for Cam's new album. The only taste fans have received as of late has been "Diane," the spirited single inspired by Dolly Parton's "Jolene" and sung from the perspective of a mistress as she begs forgiveness from the woman she unknowingly wronged. It's plenty good, but definitely not as satisfying as a new record will be. ROBERT HAM
8 pm, Doug Fir, $20-50
Fashion in Film: The Cell
Eden Dawn and former Mercury fashion maven Marjorie Skinner present Tarsem Singh's 2000 debut, The Cell, a film known almost entirely for its riot of visual stimuli at the expense of anything even remotely resembling coherent storytelling. In Tarsem's defense, story just kinda gets in the way when all you really wanna do is marvel at the succession of frames packed full-to-bursting with candy-coated fistfuls of "What the fuck am I looking at." The film is preceded by a showcase for bags, accessories, and bondage gear as designed and created by local leather line Colty, with runway walkers including models, twins, and minotaur men. BOBBY ROBERTS
7:30 pm, Hollywood Theatre, $7-9
Hayley Kiyoko
Hayley Kiyoko has been in the spotlight since her childhood—with film roles, TV appearances, and even a tour opening for Justin Bieber as a member of pop group the Stunners all on her resume before she was of legal drinking age. Still, her solo debut Expectations feels like our first true up-close-and-personal look at Kiyoko. Turns out her hit 2015 single "Girls Like Girls" paved the way for the new album, which finds Kiyoko singing plainly about lesbian relationships and sensuality to the sound of electronic dream-pop. While there are more openly gay pop stars than ever, it's still rare—and vital, and wonderful—to hear a young woman singing about women. "I think it's just important for people to lead by example," she told Billboard last month. "My motto is to help people love themselves sooner." EMMA BURKE
8 pm, Wonder Ballroom, $25, all ages
Marian Hill, Michl
A sparse and delicate mix of blues, jazz, R&B, and synth-pop courtesy of Philadelphia-hailing songwriting duo spearheaded by production artist Jeremy Lloyd and vocalist Samantha Gongol.
8 pm, Crystal Ballroom, $29-35, all ages
Sleeping Beauties, The Cavemen, The Pathogens
Sleeping Beauties press full-throttle through their thrashy punk paradigm. The band is comprised of members from local underground legends like the Hunches and Eat Skull, but the Beauties themselves have in a short time forged their own unpredictable niche of unabashed rock 'n' roll filth. See them play every time. RYAN J. PRADO
9 pm, (The World Famous) Kenton Club, free
---
Wednesday, Apr 18
Erykah Badu
The Soul'd Out Music Festival is not playing around for 2018, and there's no better (or badder) proof of this than having Ms. Badu kick everything off with a bang (from Mama's Gun, no doubt.) With a list of hits alternating between slinky and spiky all the way back to the birth of neo-soul in the late '90s, it's a guarantee Ms. Badu is gonna get you caught up in all kinds of feelings by the time the Schnitz shuts down for the night.
7 pm, Arlene Schnitzer Concert Hall, $55-125, all ages
Steven Wilber
The 2014 Portland's Funniest Person winner and one of the true oddballs of the local comedy scene gets full run of the Helium stage for the live recording of his upcoming comedy album Talking for a Very Long Time, which is sure to be a strange and surprising evening of stand-up. Proceeds benefit Planned Parenthood.
8 pm, Helium Comedy Club, $10
Turnstile, Touché Amoré, Culture Abuse, Razorbumps, Odd Man Out
The shape-shifting Baltimore hardcore punk outfit returns to town in support of their latest psych-inflected offering, Time & Space, with like-minded acts Touché Amoré, Culture Abuse, and Razorbumps rounding out the proceedings.
7:30 pm, Hawthorne Theatre, $18-20, all ages
The Moondoggies, Tango Alpha Tango
The Washington-hailing quintet bring their charming mountain-country sounds back to the Mississippi Studios stage in support of A Love Sleeps Deep, the band's first new album in five years.
9 pm, Mississippi Studios, $12-14
Rain: A Tribute to the Beatles
The popular tribute show returns to Portland to celebrate the 50th anniversary of Sgt. Pepper's Lonely Hearts Club Band with a full-on multimedia stage show oozing with live music, psychedelic visuals, and lovable mop-tops.
7:30 pm, Keller Auditorium, $30-60
Coast Modern, Mikey Mike, Waterbed
Los Angeles-based musicians Luke Atlas and Coleman Trapp bring their beat-driven indie-pop project back to Portland for a headlining show supporting their self-titled debut.
9 pm, Doug Fir, $17-20
Bart Davenport, Mini Blinds, Palm Crest, Laura Hopkins
Los Angeles singer/songwriter Bart Davenport brings his power-pop stylings up the West Coast in support of his latest full-length, Blue Motel. Portland's own Mini Blinds, Palm Crest, and Laura Hopkins round out the bill with their own pop and psych-folk sounds.
8 pm, Turn! Turn! Turn!
---
Thursday, Apr 19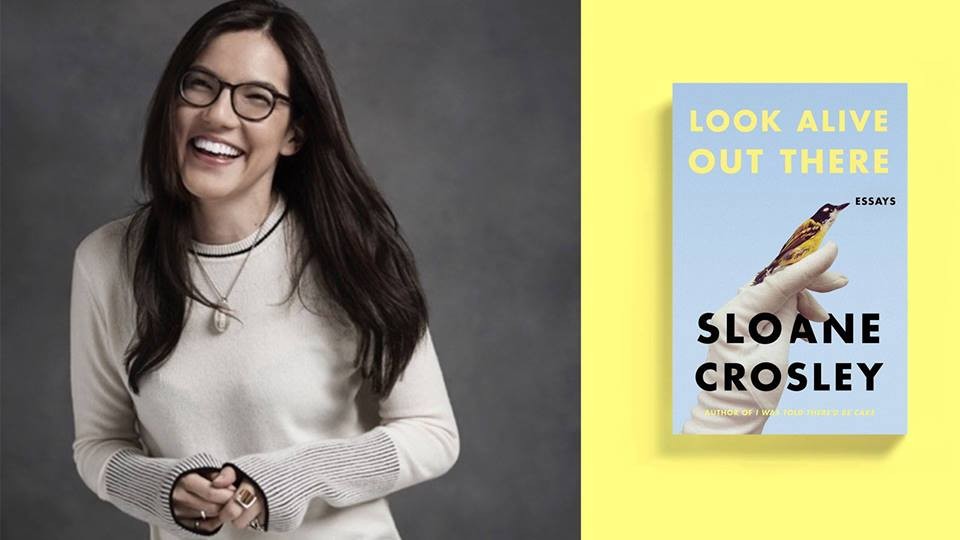 Sloane Crosley, Chuck Klosterman
Literary Arts throws a party for the launch of Crosley's latest essay collection Look Alive Out There, with special guest (and essayist of some note himself) Chuck Klosterman.
7 pm, Literary Arts, free
Jesse Colin Young
An evening with the Queens, New York-hailing singer/songwriter known for fronting the folk-rock and psych rock, The Youngbloods, as well as his own acclaimed solo output.
8 pm, Aladdin Theater, $45
Rare Monk, Spirit Award
Portland's Rare Monk link up with Seattle's Spirit Award to deliver a full night of infectious and intricate pop and dreamy psych.
8 pm, Bunk Bar, $8-10
Tyler Childers, Lillie Mae
An evening of Americana and whiskey-soaked folk with this quick-rising singer/songwriter hailing from the foothills of the Appalachian Mountains in Paintsville, Kentucky.
7:30 pm, Wonder Ballroom, $17-20, all ages
Shadowlands, Shadow Age, Over
As Portland continues to transform into a wasteland of sparkly high-rises, it's comforting to know there are still a few dark corners left where mutants gather to perform black-clad musical rituals. Shadowlands deftly navigates the new wave and post-punk undergrounds of yore to create something equally compelling. MARK LORE
8 pm, White Owl Social Club, free
Kelsea Ballerini, Walker Hayes
The chart-topping country pop artist out of Mascot, Tennessee headlines the Crystal Ballroom in support of her 2017 full-length, Unapologetically.
7:30 pm, Crystal Ballroom, $35-40, all ages
Don't forget to check out our Things To Do calendar for even more things to do!