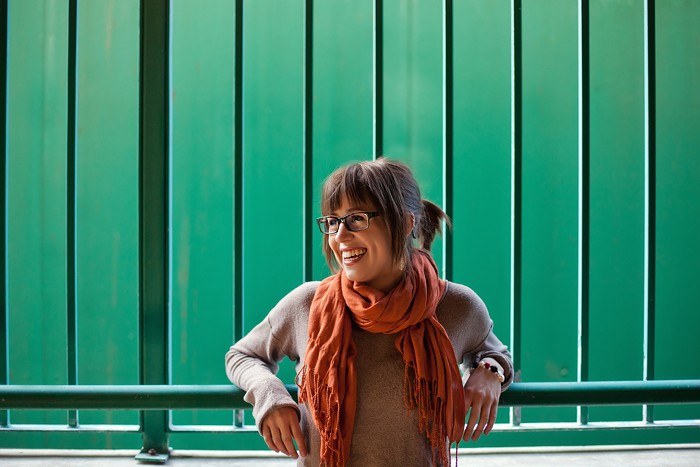 Fall Arts 2018
When the Oregon Symphony kicks off their 2018-19 season this September, one of their first concerts will be toplined by some familiar favorites. There's Brahms' bold and lyrical fourth symphony and Franz Joseph Haydn's Symphony No. 83, nicknamed "La poule" or "Hen" after the very chicken-like rhythm the violin adopts in the first movement. All welcome fare, but also pretty typical of the symphonic canon.
Sponsored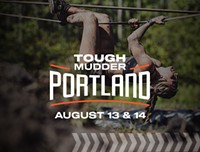 Lock in your summer adventure, Portland. Join us for world famous obstacles over a 5K or 10K distance.
But tucked into the program for their first full weekend of performances is a small smack of the modern: a brand-new piece by young composer Katherine Balch entitled "Chamber Music." One of a handful of contemporary works that dot the upcoming season, the short work is, according to its creator, an attempt to bring the cozy feeling of a chamber performance to a much larger ensemble.
"It's about the little conversations that would happen in a room that are like chamber music," Balch says, speaking over the phone during a rare bit of downtime during her recent stay at the Tanglewood Music Center in Massachusetts. "That's what chamber music is—you experience it in an intimate space with friends. You might have a drink or some tea and you might be chatting between the pieces. What happens if that environment is in the orchestra? Is that even possible?"
The piece is also inspired by the natural world, with the various instruments in the orchestra tossing up little bits of chattering sound, like the off-kilter dyad that the woodwinds trade back and forth, or the swishing and clatter happening in the string section, as if listening to birds and bugs having a conversation. Depending upon your state of mind, it can be soothing and quaint or a little unsettling.
Those qualities mark much of Balch's best work. The 27-year-old is steeped in the sounds of the 20th century, a period when Edgard Varése and Judith Weir were spiking the traditional forms with dissonance and angularity or playing around with prepared piano and electronics. Balch distinguishes herself by the zeal and humor found in even her most challenging pieces. Her 2015 work "New Geometry" starts off with little splashes and scrapes and trills before spilling over with flurries of sound and Spike Jones-like percussion intrusions.
Many of Balch's compositions are inspired by her interest in subjects far outside the classical music world. She's called "Chamber Music" a companion to "Leaf Fabric," a 2017 piece that was inspired by a botany class she attended during her studies at the Yale School of Music, where she analyzed the sound happening within plants as they try to move water through the xylem. She's also written musical tributes to essays by Jean-Jacques Rousseau and a solo violin piece responding to a painting by musician Michiko Theurer.
Balch credits much of that curiosity to growing up in San Diego with parents who were both scientists and professors, and the teachers that she has engaged with throughout her schooling at Tufts University and Columbia University.
"I think I've always been excited about learning," she says. "I think all the time about what are effective ways to learn, what are effective ways to teach. What does music have to teach us besides the technical and creative facility on an instrument?"
Having the Oregon Symphony embracing Balch's challenging work, and placing it at the top of their new season, is also a welcome sign for people like myself who worry about the future of orchestras in America and the fate of classical fare as music education gets gutted and we're inundated with screens demanding our attention. Balch agrees, but to her credit, she isn't dismissive of the idea of being featured in a program with dead white men like Haydn and Brahms.
"Part of the reason I'm in this field, this super esoteric world, is because I love that super canonical music," she says. "I don't want to write music that sounds like that because that's not what I have to say. That's not my voice. But it's music that I love deeply and I feel that my music is related to it and responding to it all the time."