by
Tuesday

at

6:37 pm

•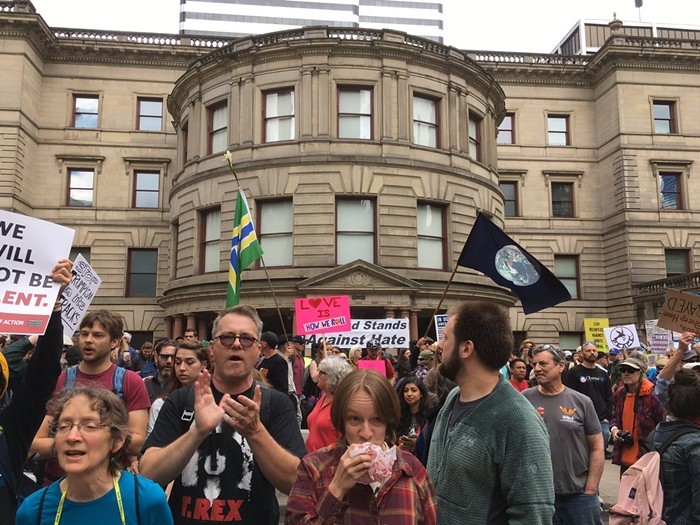 In the 24 hours since Mayor Ted Wheeler first laid out an emergency ordinance to restrict potentially violent protests in Portland, city officials, civil rights groups, and legal experts
have raised concerns
about the proposal's legality.
The ordinance would broaden the city's ability to apply "content-neutral time, place, and manner" restrictions to any protest in Portland city limits. Specifically, it would allow the police commissioner (who, at the moment, is Wheeler) to limit the duration, location, and size of a protest if there are two or more groups involved that have a "history of violence" or if there is a "likelihood of violence" based on protesters' conduct. The commissioner can also order limitations on a protest if they believe that protest will endanger bystanders.
This ordinance is a direct response to the weekend's violent clash between Patriot Prayer, a right-wing group, and members of anti-fascist (or antifa) groups in downtown Portland.
"We don't tolerate violence in our streets," said Wheeler at yesterday's press conference announcing the ordinance. "Violence is not, and has never been, a legitimate means to a political end."
He said the proposed ordinance aims to protect both "the freedom of expression for demonstrators and the safety of the entire community."
But will it hold up in court?
Continue reading »